It's no secret that Fort Wayne, Indiana is filled to the brim with endless amounts of creative talent. From handmade jewelry, to sweet treats, to DIY, and everything in between – there's all kinds of makers making their mark!
Whether storefront, Etsy shop or studio space, there is no lack of places to find locally made unique goods and experiences. Below are just a handful of the local makers and spaces that are making it easy to shop, drink, eat, and create locally.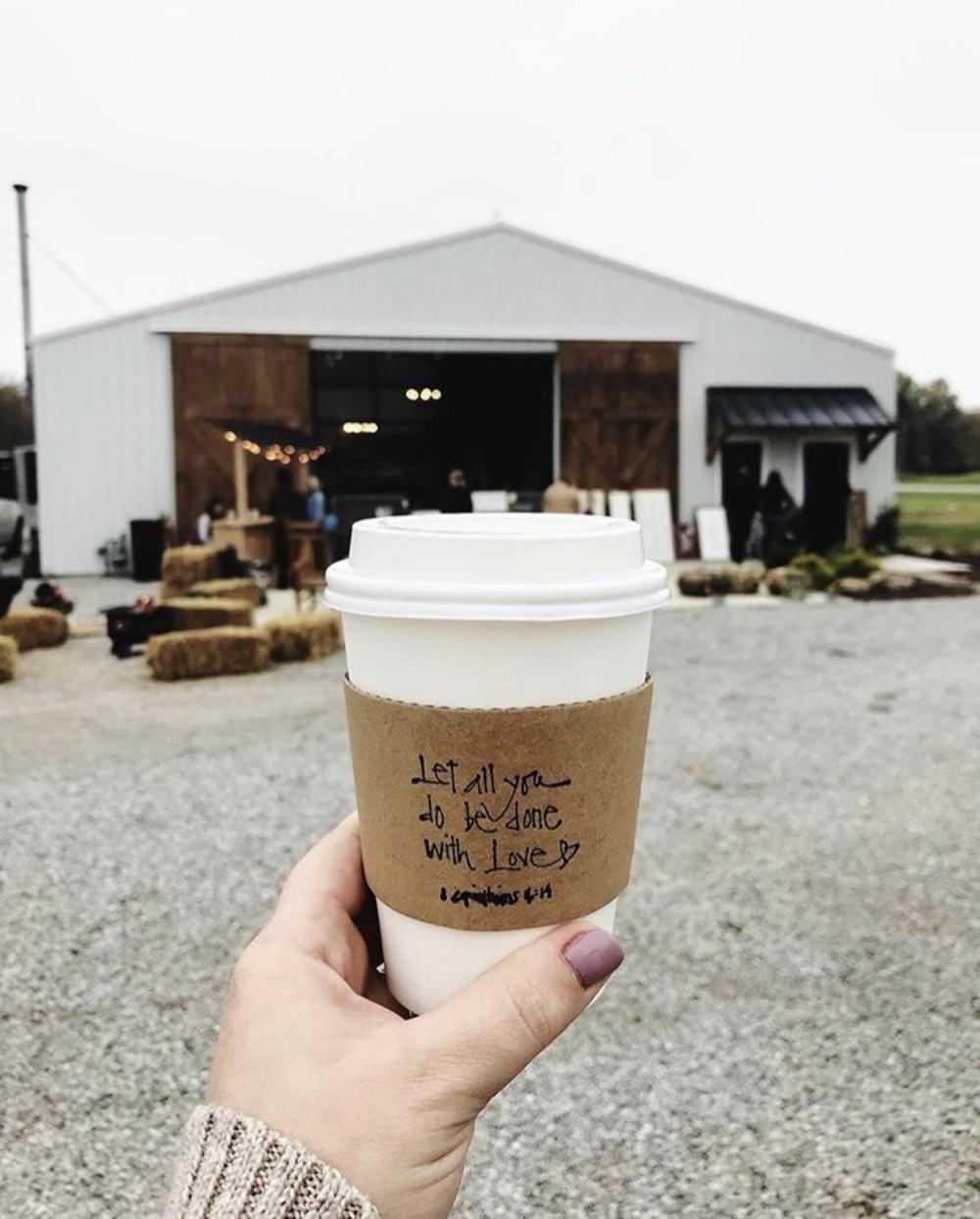 Fort Wayne, Indiana Makers
The Shed is one of my favorite places to visit, both for shopping and just for the homey feel. Nestled a few minutes outside of the city limits in Spencerville, Indiana, The Shed is located on a family farm, and as soon as you drive up to the property you feel like you're somewhere special.
When you enter The Shed you immediately have thoughts of Joanna Gaines with the refurbished barn decorated and perfectly curated to showcase the handmade signs made by Emilia Land and co. My husband and I have bought a handful of signs (and many other decorative pieces) from the shop, and love making the short trip.
The Shed also sells a number of other handmade items including blankets, candles, and more! The best part is that even if The Shed did not make it themselves, it was likely made by another local maker. You can shop in their physical location, or online on Etsy. 
If you've seen anyone walking around town with brightly colored pompoms hanging from their ears, and a huge smile on their face, there's a good chance that person is wearing a pair of unique OFabz earrings. Owned and operated by Olivia Fabian, OFabz boasts "pom poms, good vibes, and girl power" - something I can definitely get behind.  Not only did she just launch a website where you can mix and match your poms to your hearts desire, but you can also find OFabz in local shops The Find, Fancy and Staple, The Confetti Post, and The Urban Attic.
Over the last few years the idea of "drinking local" has become a huge reality. In addition to a number of local breweries and wineries that have opened recently, Three Rivers Distilling sticks out as the only distillery in the Fort Wayne area. Three Rivers makes their own vodka, whiskey, rum, and gin right here in downtown Fort Wayne in their production facility attached to their restaurant, bar and tasting room. Every aspect of their operation from distilling, to labeling their bottles, is done with care and a local touch. Visit the distillery, purchase spirits, and dine in the restaurant for the full experience. 
I became a fan of Lee Powers and her holographic designs when I was sourcing local boutiques and makers for a pop-up market. I promptly purchased both a tumbler adorned with "Fort Wayne, Indiana" in iridescent hand lettering and a fun "Fort Wayne" keychain to add a little fun and hometown pride to my key ring.
In addition to fun Fort Wayne items, Lee also takes custom orders for hand-lettered goodies. Whether you want to represent Fort Wayne on your drinkware or display a unique skyline on your wall, Lee Morgan Designs is combining pretty prints and local pride all in one. You can find her at local markets, pop-up events, and online on Etsy!
I can't create a list of locally made goods and not mention at least one place where you can find delicious sweets – my sweet tooth is too strong! Sassie Cakes is located in downtown Fort Wayne and is the perfect place to stop by if you need a sweet pick-me-up during the day. Known for their beautiful (and delicious) cakes, Sassie Cakes downtown storefront has opened up the ability to grab a sweet treat on the go including cupcakes, cookies, macarons, and their amazing, safe to eat, cookie dough, which can be ordered by the scoop.
Maker Spaces in Fort Wayne, Indiana
Studio-like spaces have been popping up around town offering everyone the opportunity to let their creativity shine through! Whether inspiration strikes you naturally, or you need a little guidance to get there, these maker spaces give the opportunity to be creative in a variety of ways, whether you want to work on a project on your own, or turn it into a DIY party!
Board and Brush studios have popped up all over the place in the last few years, and you have probably seen a friend or two post about attending a workshop and showing off their DIY sign. Board and Brush has two locations in the Fort Wayne area – Board and Brush Roanoke, and Board and Brush North Fort Wayne.
Board and Brush studios allow you to become a DIY master in just a couple of hours. You can book private parties for a group, or drop-in at one of their public workshops for a fun girls night out, or date night. New to Board and brush is custom doormats, meaning you can take your creativity from your walls to your front porch.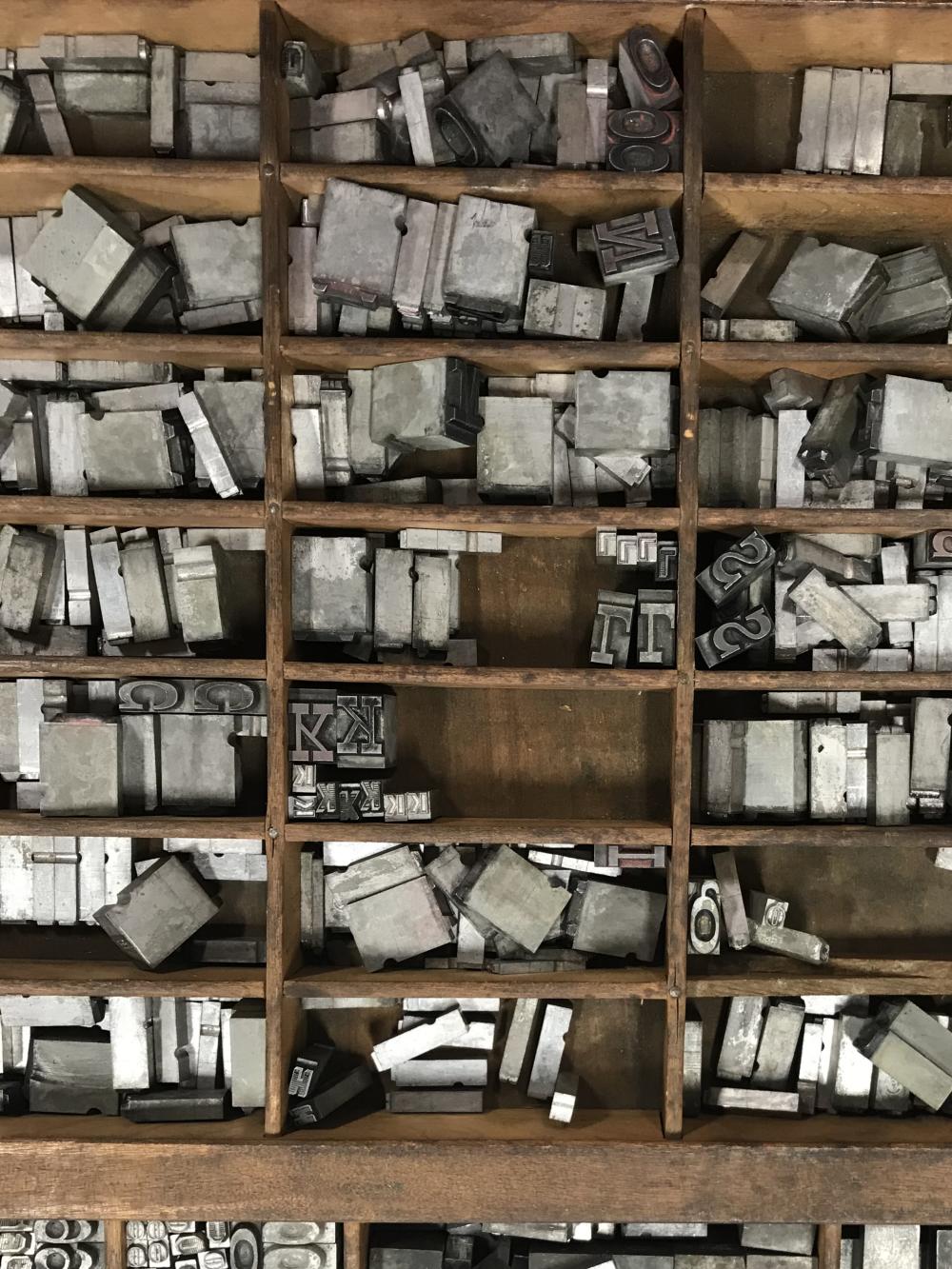 The Hedge acts as both a storefront for creative pieces with space to showcase handmade items you can pop-in and buy, as well as a maker space that holds workshops that invite you in to flex your creative muscle and come up with ideas of your own!
A few of the unique offerings from The Hedge include; Pint and Print, Printing for Kids, and Naughty Needlepoint. There is even a Creative Consulting workshop offered for those whose minds need space and another brain to work through an idea and bring it to life just the way you imagined it.
Similar to Board and Brush, Stain and Stencil offers the experience of making your own DIY sign without the stress. Stain and Stencil are locally founded and owned, and even features other local makers items for sale!
Around the studio are a variety of sign options and color combinations for you to choose from. The studio is wide open, so you can walk around, mix and mingle, and admire other people's work while you complete your own.
I recently attended my very first Stain and Stencil workshop party with a great group of ladies. The staff made us all feel welcome, encouraged us to unwind with free wine slushies, and were extremely helpful throughout the whole process! You can learn more about attending a Stain and Stencil workshop here. 
Bookhouse Studio is unique in that it acts as an open space with a blank slate and provides a location to be creative in a variety of ways. Bookhouse Studio hosts other local creative makers for workshops and pop-ups offered to the public.
Bookhouse Studio is purposefully an open concept, creating a "gathering space to learn, explore, create, and connect" in any way you see fit. What are some of the workshops and creative classes you may find here? Think yoga, cooking, children's parties, and much more!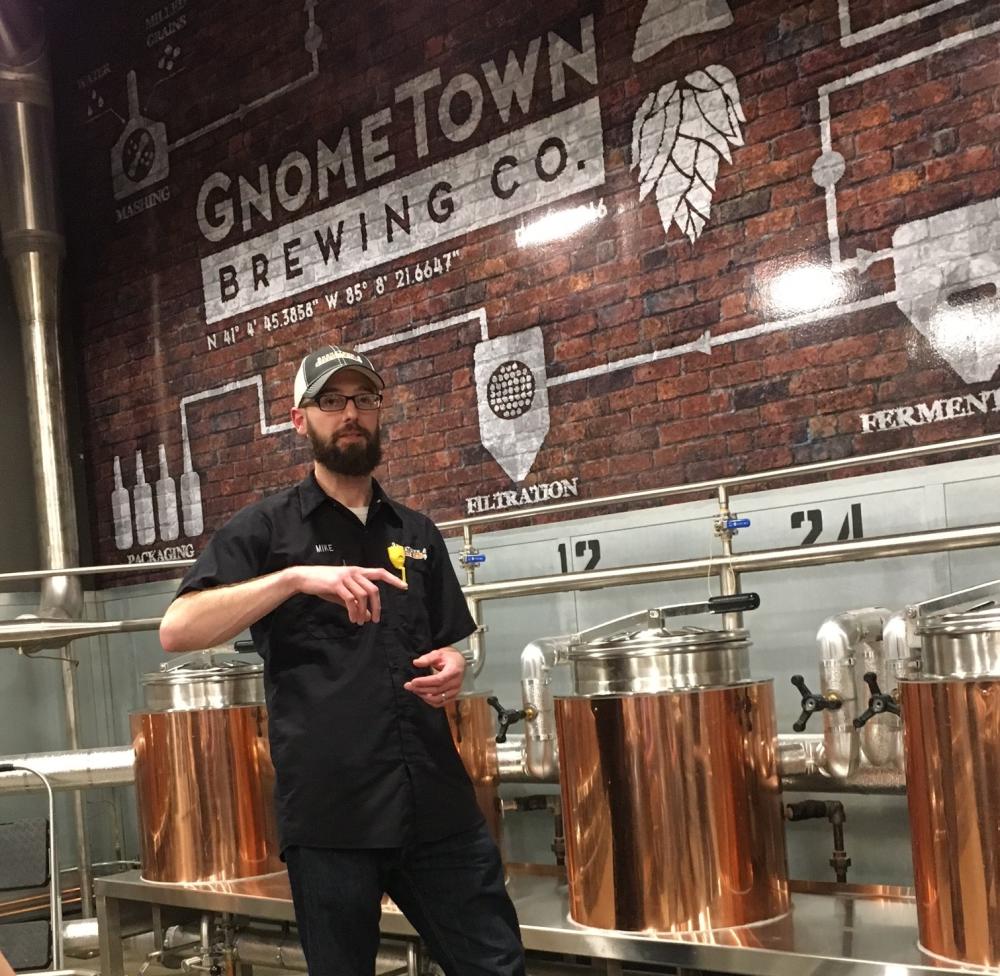 Does your creativity require a bit of "liquid courage" to get moving? Perhaps brewing your own beer is just what you've been looking for! Operating as an extension of local restaurant Hoppy Gnome, Gnometown Brewing brings a unique experience to Fort Wayne where you act as the brewmaster and create your very own beer. Gnometown provides a little guidance in the form of recipes you can alter and work with, and once your "hoppy" creation is in the works, they handle the rest for you!
These are just a few of my favorite makers and spaces around Fort Wayne, Indiana – and there are so many others worthy of being showcased! Have a local maker that you love? Share with us!