Music is a mini-vacation from life and in Fort Wayne, Indiana, you can enjoy live music most nights on your romantic weekend away. Pull up a seat at the bar or take a seat in the crowd and enjoy all sorts of music for the price of a drink or a great dinner! 

Dinner and Live Music in Fort Wayne, Indiana
235 E. Superior | 260.426.3442
A Fort Wayne original, Club Soda is a cool and sophisticated restaurant features Jazz music/performances performed by local talent. Take a seat at the bar for a cocktail or have dinner with friends and enjoy cool jazz Monday through Saturday in the evenings.
1313 Washington Center Road | 260.489.2524
Want to dance the night away and have a place to rest your head? The Guesthouse is the perfect place for you to enjoy live music. Every Wednesday, Thursday, Friday, and Saturday you can enjoy a variety of genres including Bluegrass, Country, and 60s and 70s classics.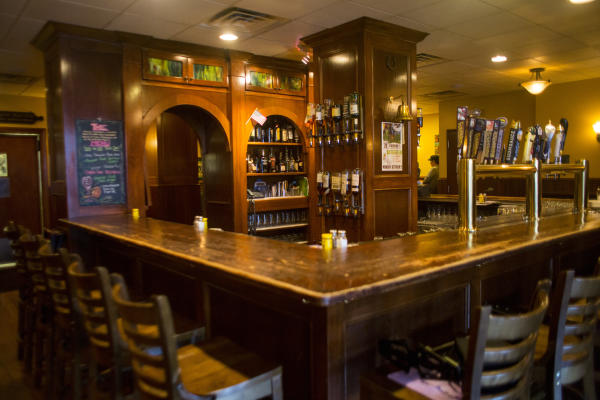 121 W. Wayne Street | 260.420-5563
For a more laid back and warm and cozy vibe, J.K. O'Donnell's is the place to be. This Irish pub features performances the second Monday of every month. Grab a pint at the bar and enjoy traditional Celtic ballads, folk, and instrumentals.
323 West Baker Street | 260.426.6434
Get your tickets for this music venue that hosts a variety of concerts including blues, rock, folk and more. Although they do not have live music every night of the week, they do offer Open Mic nights and more.
1808 Bluffton Road | 260.747-0989.
A classic general admission concert venue that hosts major national touring shows. From soul and funk groups to country and rock, there are concerts for every interest at this historic landmark theatre. 
2101 E. Coliseum Blvd. | 260.481.4739
From classical performances by the Fort Wayne Philharmonic to orchestral works by Purdue Fort Wayne students and faculty from Gabrieli, Bach, Hayden Mozart, Tchaikovsky, Stevie Wonder, Weezer engage in a true musical journey.
125 West Jefferson | 260.424.5665
Another great music venue in Fort Wayne is the historic Embassy Theatre. From comedy tours, Broadway shows and concerts the Embassy Theatre is a destination for any performance in Fort Wayne. During the summer, enjoy a variety of live musical performances in the Embassy Theatre ballroom every Wednesday evening at Summer Nights at the Embassy.