When locals hear about the outdoors and Johnny Appleseed, we usually think of the Johnny Appleseed Festival, the annual late summer event which brings in thousands of visitors, historical re-enactors and craftsmen for a pioneer-themed celebration.

But wait - there is more to the Johnny Appleseed theme, here. Think of tall trees, fresh air, and picnic space with birdsongs - yes, that's about right. Here is the Johnny Appleseed Campground, right in the middle of busy northeast Fort Wayne.

According to Karla Yauchler, Manager of Outdoor Recreation at Fort Wayne's Parks and Recreation Department, the campground is open from April 15 to the first Monday in November. Most of the camping lots are for RV's - only three camp sites are slated for tents. Every RV site has electricity and water at no extra charge.

While many of the campers are retirees, there is a good-sized playground set right next to the camping area. Swings, slide, climbing equipment, springy flooring (not woodchips) and space to run around are just right for families with active kids. And there is a full laundry (washer/dryer) and shower/restroom facility, right up the bank from the playground.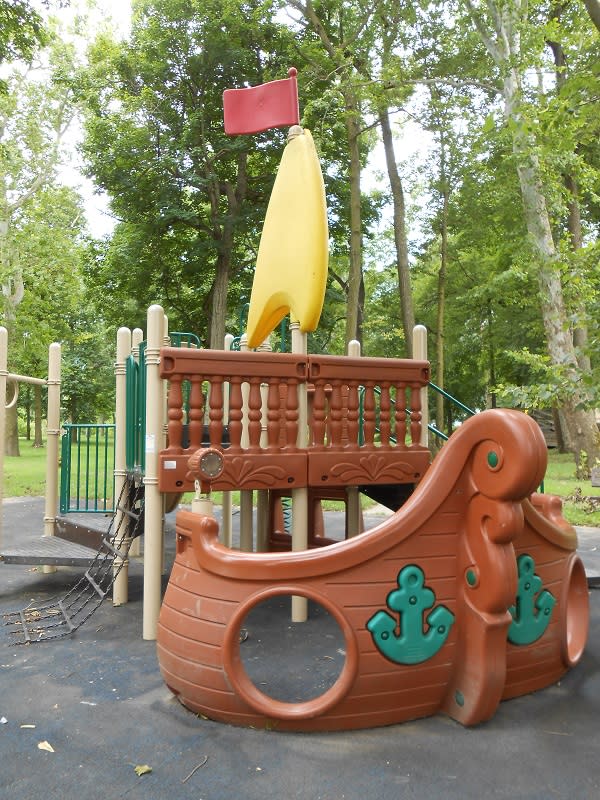 On the east side of the campground is the St. Joseph River. There is a boat ramp, but swimming/wading is really not recommended.

The campground itself has several winding roads that meander through the trees. The main road is macadam - smooth and comfortable for strolling. A new dog park is located north of the campground, so you can exercise your pet near the river without worrying about an unintended swim. Dog owners must purchase a $40 "pooch pass" for their pup to use the park - see the Fort Wayne Parks and Recreation website for more details.

Visitors reserve camp lots either in person, or by calling ahead and giving charge card information. A non-refundable deposit of one night is required for all campers. RV campers can stay up to several months at a time, but the tent lots can only be reserved for stays of up to two weeks.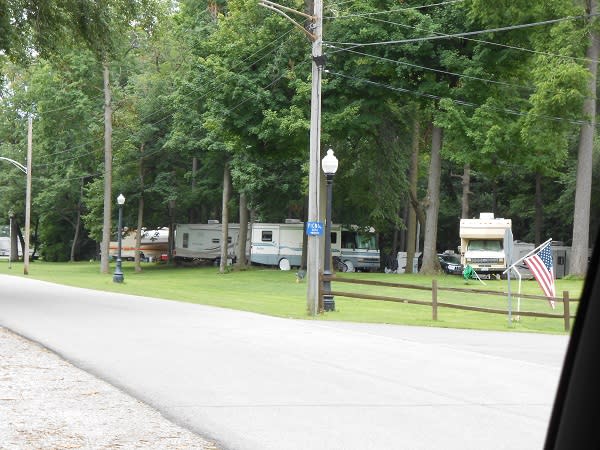 The Johnny Appleseed Campground office is open from 9 a.m. to 7 p.m., and a host is on site 24/7. Keep in mind, Friday nights and weekends are usually the busiest. Other dates to keep in mind are the Johnny Appleseed Festival (the campground is closed for two weeks) and the dog show at the Coliseum (first week in November). You can find out more about this campground at the Fort Wayne Parks and Recreation website or by calling the campground directly at 260-427-6720.
<