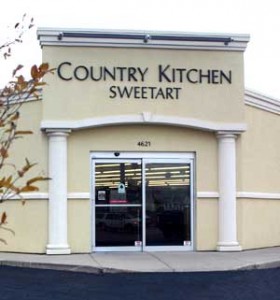 Do you love the popular television shows Ace of Cakes, Wedding Cake Wars, Amazing Wedding Cakes, Cake Boss, or Ultimate Cake Off? Have you ever thought about baking and decorating your own cakes, candies, and other baked goods? If so, Fort Wayne is home to the perfect place to stop in for a visit and learn some new skills. Country Kitchen SweetArt has been teaching cake decorating, candy making, cookie decorating, and other confectionery classes since the early 1970s. Classes were originally taught in a small classroom, seating a maximum of only fifteen students, in a brick Victorian house located on Wells Street. Today the growing business is located at 4621 Speedway Drive, where the classroom seats up to 65 people for a variety of adult and children's classes, group classes and other special events. Learning is fun and easy with classes that range from basic cake decorating to rolled fondant to cakes a la mode to creating roses – there's a class for everyone at Country Kitchen SweetArt.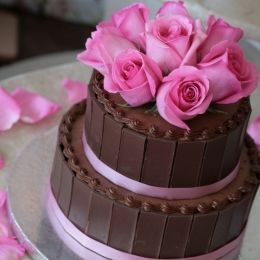 A popular annual holiday event, A Taste of the Holidays, will take place November 11 and November 12 this year, offering visitors a sampling of sweet, decadent confections. Divided into cake decorating, candy and cookie making supplies, wedding supplies, kitchenware and gourmet food products, Country Kitchen SweetArt has anything and everything pertaining to baking for the novice and for the most advanced. This three-generation locally-owned business has grown from a small business in the country to over 14,000 square feet of sales area. The founders are Wilbur and Mildred Brand. Today, daughter, Vi and granddaughters Autumn and Leslie continue the goal of providing a large selection of confectionery products with competitive pricing and excellent customer service. For more information, contact the shop at 260-482-4835 or visit the Website at
www.shopcountrykitchen.com
. Store hours are Monday-Friday- 9:00 a.m. - 7:00 p.m., Saturday- 9:00 a.m. - 5:00 p.m., and closed Sunday.