Have you ever walked into a new place, sat down, and looked wide-eyed at the menu, wishing you could have it all? Well, now you can! 
Many local hotspots have taken their menus and offered us perfect portions of their most popular creations. Whether you are looking for something sweet or savory, there is a flight for everyone!
From Sweets to Ciders: Tastiest Flights in Fort Wayne, Indiana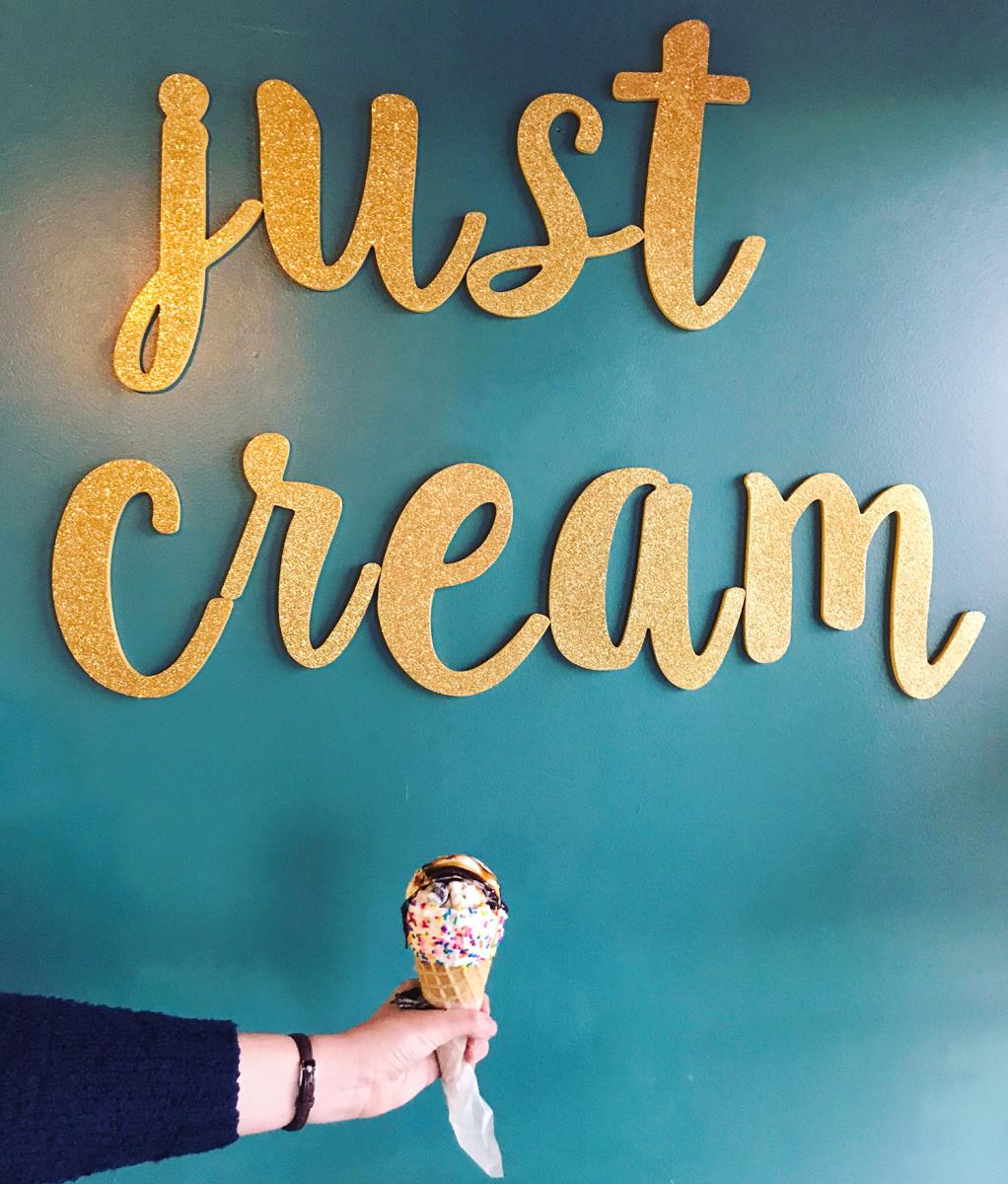 Pick six scoops from the 40 daily rotating flavors with a waffle chips nestled on top for $9.
338 E. Dupont Road, Fort Wayne, IN 
Additional Options:
Sweets on Main - Flight for One ($5 for 6 sampler size scoops) or the Sampler to Share ($10 for 4 mini scoops), you choose! 
123 W. Main Street, Fort Wayne, IN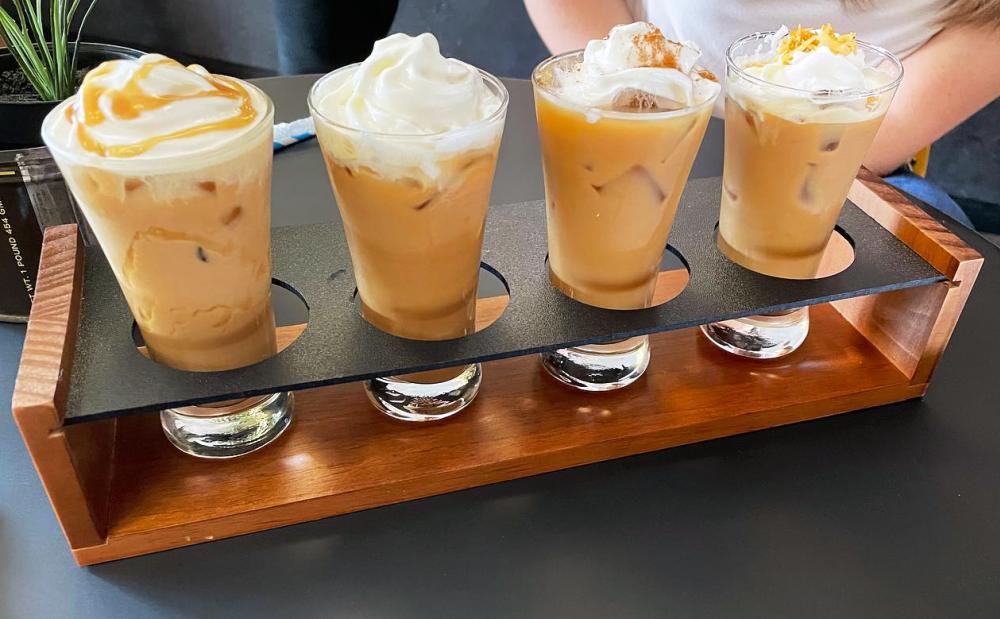 Pictured: Coffee Flight at Tazza Cafe / Photo Credit: @coffee.shop.wanderer
This cozy spot close to home offers not one, but TWO flights for your tasting pleasure. During the day, choose any four of the coffee beverages on the Well Grounded Cafe menu to build your own drink flight. Then, make sure to stick around to sample the "mini flight bites" of their most popular bakery items. Previous dessert flights included a Carmel Espresso and an Animal Cracker Cheesecake, a brownie, and Mocha Magic Cake with Raspberry frosting. Plan ahead to participate in open mic night, or to browse the pop-up shops! 
14517 Lima Road, Fort Wayne, IN 
Additional Options:
Tazza Cafe - Three or four generous coffee creations ready to be paired with a fresh bakery item and cozy atmosphere. 
5991 Bluffton Road, Fort Wayne, IN 
Perks Peak - A new arrival to the Fort Wayne/Leo coffee scene, introducing their first flight just in time for pumpkin spice season. 
9715 St. Joseph Street, Leo, IN 
The Java Bean - Coffee, hot tea, and Italian soda in this unique flight, just a short trip from home! 
151 N. 2nd Street, Decatur, IN
The Grind Coffee - a 30-minute drive north for seasonal coffee flights in a quaint location! The Grind recommends calling and placing an hour 24 hours in advance, or there may be a wait. 
1308 S. Randolph Street, Garrett, IN
**Some flights are season or may vary based on availability. Please call ahead to ensure your selection Is available.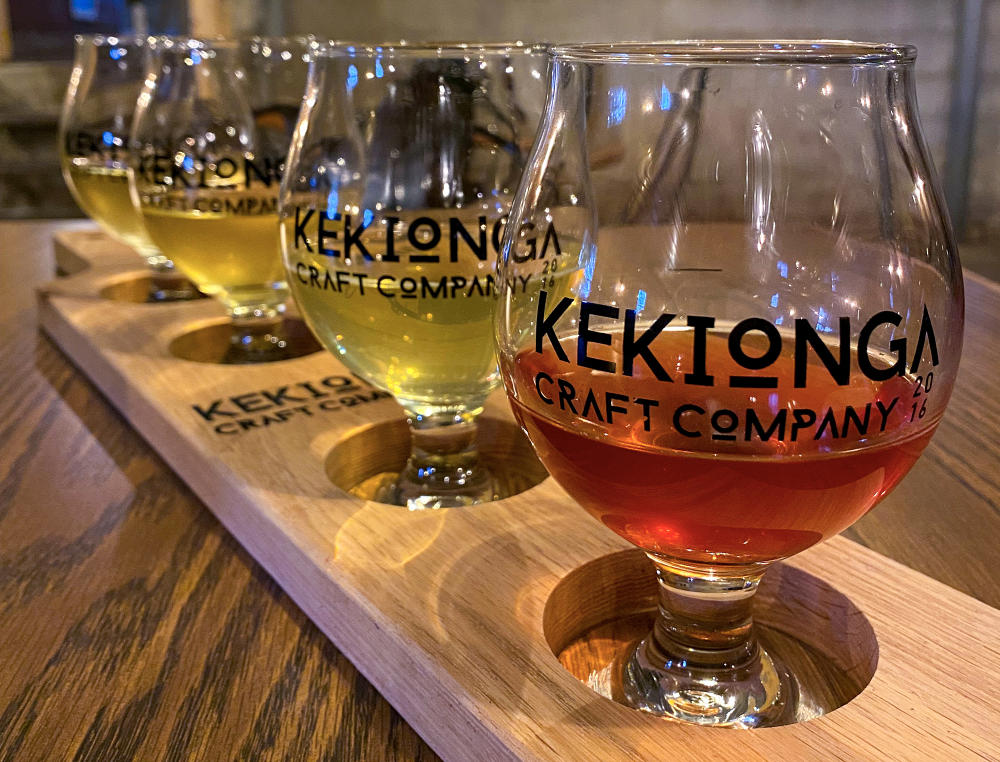 Pictured: Cider Flights at Kekionga Craft Company
Nestled on a historical apple orchard on the Northeast side of Fort Wayne is Kekionga Craft Company, best known for their hard cider and mead. Build your own flight by choosing four of the fourteen core and seasonal ciders such as Crisp, Watermellon Gumball, Prometheus Peach, or the seasonal Sugar Plum Dream. Take your flight out to the patio or dine inside with live music and Cider Butts Poutine. 
7328 Maysville Rd, Fort Wayne, Indiana | (260) 749-8889
Additional Options: 
Chops Wine Bar - Choose three from the hand-selected wine list, ranging from $16-$19. Bourbon flights are also available. 
6417 W Jefferson Road, Fort Wayne, IN 
The Hoppy Gnome - Hang with the gnomies and try four of any of the beers on tap for $15. Pair with a taco "flight" and some s'mores for maximum enjoyment. 
203 E. Berry Street, Fort Wayne, IN 
Mercado on the Landing - Build your own Tequilla and Mezcal flight with a side of Elote, starting at $14. 
111 W Columbia Street Suite 103, Fort Wayne, IN 
Summit City Brewerks - This industrial-style spot has so much to offer with their "experimental" brews, granite-top bar, and plentiful outdoor seating. Come in for dinner and drinks, then come back in the morning for Brunch! 
1501 E. Berry Street, Fort Wayne, IN 
TIP: Many of Fort Wayne's breweries offer flights so you can find what you like! Check out the list of breweries to plan your next stop.
Featured Food Flight: Curry Flight at Nawa
Patrons can not help but rave about this unique flight! The Curry Flight at Nawa consists of Massaman Curry, Rama Curry, and Green Curry with Roti bread for dipping. These curries are considered to be "mild" in heat but not in flavor! 
126 W. Columbia Street, Fort Wayne, IN 
For more food and beverage recommendations, check out our Best of list!