I was never much of a wrestling fan as a kid mostly, I think, because none of my friends were. I spent most of my time focused on G.I. Joe, Transformers, Star Wars, and Spider-Man, although I do remember having a set of then-WWF Thumb Wrestlers – Ricky "The Dragon" Steamboat and Nikolai Volkoff – for when thumb wrestling with actual thumbs had become passé. It wasn't until my senior year of college that I became a fan, similarly, because my roommate was a fan. That was in 1998. Almost ten years passed before I finally got to see a live World Wrestling Entertainment event, but it was worth the wait. You'll have the opportunity to see for yourself on March 12, 2013, when WWE Smackdown comes to the Allen County War Memorial Coliseum in Fort Wayne, Indiana.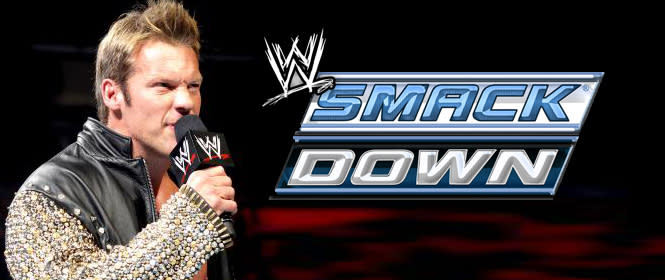 There are two stables of wrestlers in the WWE, those who wrestle on Raw and those who wrestle on Smackdown. While there is certainly a lot of crossover between the shows – both weekly and at pay-per-view events –  each "brand" within the larger WWE Universe stays the same. If you're unfamiliar with the way the WWE broadcasts, here's something important to know: Monday Night Raw airs live on, you guessed it, Mondays nights on USA. Smackdown tapes on Tuesday night but doesn't air until Friday, on SyFy. In addition to Smackdown, you'll get to see a live taping of WWE Main Event, a complement to both Raw and Smackdown, that airs Wednesday nights on Ion Television. That's two chances to see yourself on TV! My advice – wear a bright shirt. You're easier to spot that way. The question people always ask about wrestling – is it fake? No, wrestling is scripted. That's not the same as fake. Watching what the men and women of the WWE do, especially live, gives you a real appreciation for the kinds of athletes (and really, actors) they are. Look at Dwayne Johnson, aka The Rock, a guy who paid his dues on the wrestling circuit, rose up the ranks to become one of the greatest sports entertainers of all time, and is now one of Hollywood's biggest stars. You can't "fake" that. If you're a lifelong fan, a wrestling rookie, or somewhere in between, WWE Smackdown is a lot of fun (and family-friendly, too). One last note: the next pay-per-view event after the show? WrestleMania 29! Tickets range from $15 to $95 (additional fees may apply). Check out
www.wwe.com
or
www.ticketmaster.com
for more information. And, you can WIN TICKETS! Simply
click here
to register to win!