Update: Visit the Fort Wayne Museum of Art page for the latest events.
Sometimes bleak winter weekends can be difficult to entertain kids, and getting them out of the house can be the best solution to boredom. On Sunday, December 1, put this on your family to do list: Festivity! at the Fort Wayne Museum of Art! A great event for kids of all ages, Festivity is the perfect way to get into the holiday spirit this winter.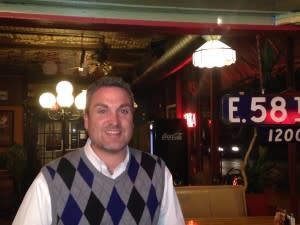 Admission is FREE, and visitors will enjoy festive holiday music and cover tunes by the talented Mike Conley—if you've never heard his rendition of "Have Yourself a Merry Little Christmas", you're in for a special treat that's guaranteed to put you in the holiday mood. You'll also enjoy yummy refreshments and hands-on creative activities for art enthusiasts of all ages. At the Early Learning Center Draw Wall, kids can create a collaborative winter scene inspired by great American painters Winslow Homer and Grandma Moses.
After that, they can sharpen their design skills by making their very own rocket-propelled winter sleds, and before they leave they can get a temporary FWMoA tattoo to remember the fun day. Festivity at the Fort Wayne Museum of Art is a family-friendly event that my kids are definitely looking forward to next weekend. Aside from a great way to spend a Sunday together as a family, it's also a neat opportunity to do something different at the art museum. Mark your calendars for Festivity at the FWMoA!
Festivity at FWMoA: December 1st at 1 pm 311 Main Street Fort Wayne, IN 46802 (260) 422-6467 fwmoa.org For more information on Festivity!, or any of the other great Night of Lights and HolidayFest activities going on around Fort Wayne, check out Visit Fort Wayne!