September 10 is fast approaching; it's one of the best days of the year to be in Fort Wayne. That's because it's Be a Tourist in Your Own Hometown Day, when many of the Fort Wayne's most interesting attractions are free to the public.
Like others who have lived here for years, I have attended this event several times. Year after year, I've seen large crowds at Science Central, the Botanical Conservatory, and the Allen County Courthouse. But, there are actually 17 different places you can visit during this event. How about heading out to some of the lesser-known sites this year?
Lesser-Known Be A Tourist Attractions
Karpeles Manuscript Museum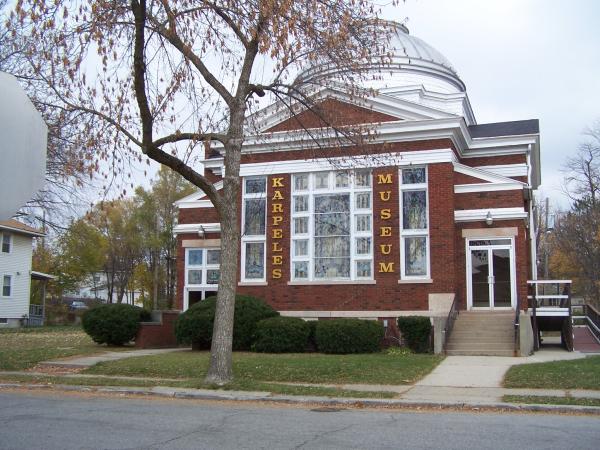 Have you ever visited a manuscript museum? Okay, so maybe that doesn't send shivers of excitement down your spine. But stick with me, because the Karpeles Manuscript Museum has several things that may pique your interest. First of all, the architecture of the 2410 Fairfield Avenue building itself is fascinating. It was originally a Christian Science Church.
Here you can view a variety of historical documents. There's more as well: models of ships, including the HMS Victory and the USS Constitution. Egyptian artifacts. The current special exhibit features the world's first long-distance telephone line. You can view a copy of the original corrected typed draft of "The Jungle Book," including a drawing of Mowgli by Walt Disney. Sounds like a little something for everyone!
African American History Museum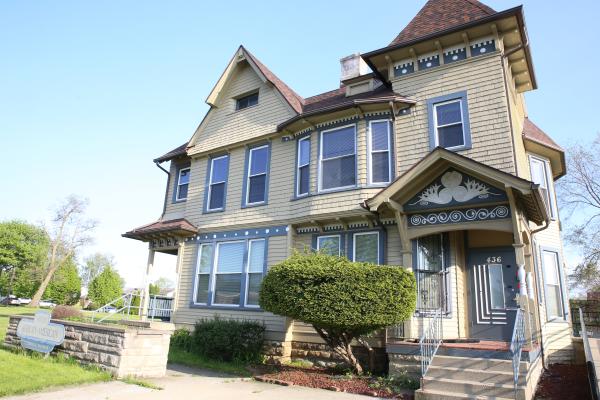 Don't let the words "history" and "museum" scare you off! The African American History Museum, located at 436 E. Douglas Avenue, is full of exhibits the entire family will find fascinating. The museum opened in 2000 and is located in a 20-room house built in 1890.
View an exhibit about the Middle Passage bringing to life the route many Africans journeyed on their way to the New World as part of the slave trade. Continue to make your way through exhibits such as An African Village, Black Inventors, Local Black Churches, Music of My People, Local History, and the Underground Railroad.
You won't want to miss the sports archive on the second floor, containing a miniature football field and basketball court.
Cathedral Museum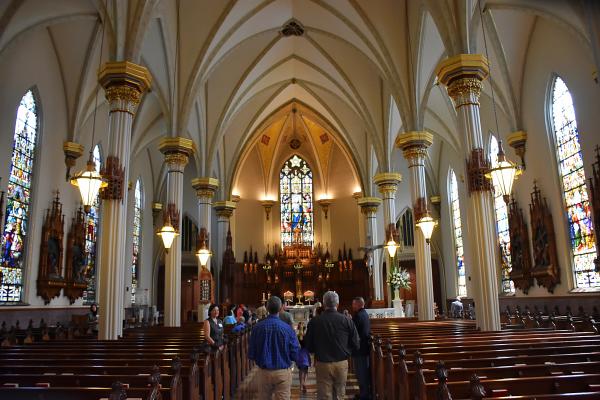 You're probably well aware of the Cathedral of the Immaculate Conception downtown, just across the street from the Botanical Conservatory and Embassy Theater. But, the circular building on the right side of the Cathedral may have escaped your notice. This is the Cathedral Museum, and it's worth a visit.
Archivist Janice Cantrell mentioned a few popular exhibits. There is a display of nun dolls, dressed in the habits of each of the orders that have served the diocese in the past 160 years. You can view rings belonging to former bishops, as well as many relics. There is a special display now of monstrances. What, you ask, is a monstrance?  The dictionary defines it as "an open or transparent receptacle in which the consecrated Host is exposed for veneration." Janice describes these as huge, tall, and pretty. They were used in processions (most often in the past). 
I have visited the Cathedral Museum with my family, and my children all found various things to fascinate them.
Fort Wayne Visitors Center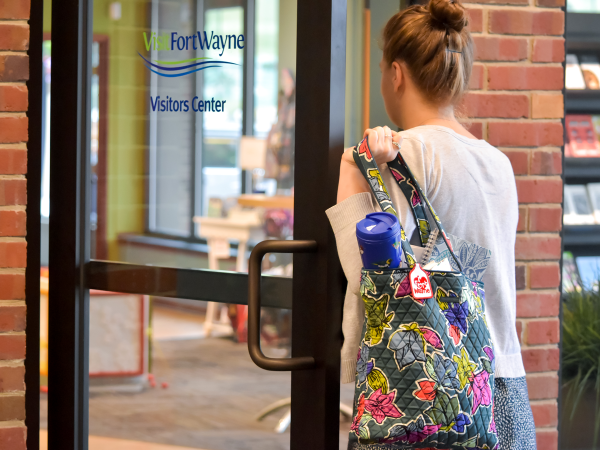 Locals may not even be aware that Fort Wayne has a Visitors Center -- but we do! It's located at 927 South Harrison Street. If you're from out of town, this is a great place to get brochures, maps, and other information to plan your visit to the Summit City. And if you live here, the center is still a place you might like to pop into on Be a Tourist in Your Own Hometown Day.
The Visitors Center is your go-to spot to buy both Indiana and Fort Wayne postcards, t-shirts, and other Fort Wayne-themed gifts. On this day, there will be new merchandise for sale, and special promotions on some items. There will even be a giveaway you can enter!
University of Saint Francis Downtown

You may have visited the beautiful University of Saint Francis campus on Spring Street. But, did you know that some departments of the university have a home downtown? They do, and this year Saint Francis is opening the music and technology facilities to the public. You'll find them at 431 West Berry Street.
Take a look at state-of-the-art recording studios, a mastering station, and a computer music lab. Saint Francis has partnered with Sweetwater Sound to create facilities that will excite anyone interested in music and technology. Rob Hines, Director of Communications, says that there will be interactive activities available for younger guests, who might even add Saint Francis to their list of potential places to attend college. Saint Francis is the only private Midwestern university to offer a four-year degree in music technology.
What locations are you planning to visit for this year's Be a Tourist in Your Own Hometown Day?
Sunday, September 10
Locations open FREE from noon until 5 p.m.
Passports are available at local Krogers, Old National Banks, and the participating attractions.