The George R. Mather Sunday Lecture Series
returns to the Fort Wayne and Allen County History Center this winter, providing locals and visitors alike with a glimpse of the area's history.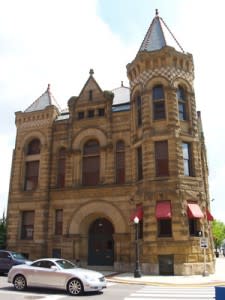 The lecture series was first proposed by former museum board of directors member Rev. George R. Mather. These free Sunday afternoon lectures educate attendees on topics that influenced our local history. The lecture series was eventually renamed in Mather's memory and began its 2012 season on February 5 and continues with: • Sunday, February 12: Special Program 'The Road to Brown.' The landmark 1954 Supreme Court ruling about segregated schools in America will be the focus of this special video and panel discussion. It is sponsored in cooperation with the African-African American Historical Society and Museum. • Sunday, March 4: 'Going to 'The Lake' in Northeast Indiana,' presented by Mark GiaQuinta, FWCS School Board Member and local attorney • Sunday, April 1: 'Fort Wayne's Historic Baseball Past,' presented by Don Graham, baseball enthusiast • Sunday, May 6: 'Beyond the Garden Gate: the Impact of Women on City Beautification,' presented by Dana Wichern, local author • Sunday, June 3: 'Hall's Restaurants: All Around the Town Since 1946,' presented by Don "Bud" Hall, local businessman
visit the History Center online
.