Now is your chance to enjoy all that Germanfest has to offer. From eating, drinking, and having a really good time, discover these tips to making the most of Germanfest in Fort Wayne, Indiana.
For first time attendees (are there really any of you left?!), I hope to make your visit as fun and informative as possible.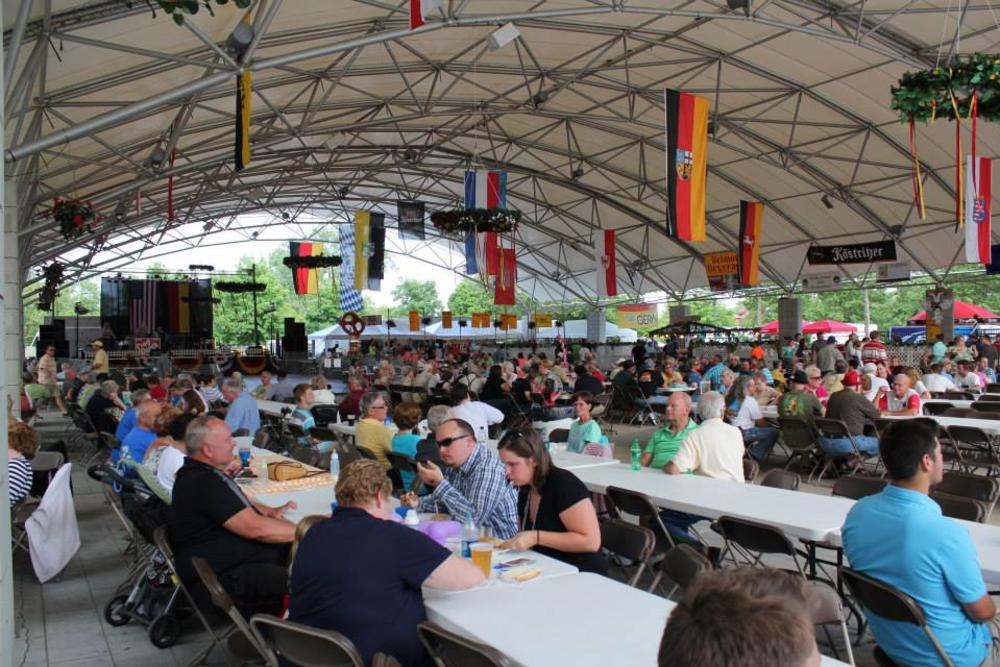 Germanfest in Fort Wayne, Indiana
1. SAVE YOUR PITCHERS!
For returning attendees remember to dust off your past years Germanfest Pitchers and take it with you again this year! By doing so it is an automatic savings for your beer budget!
For those of you who have either never been to the festival or somehow lost your pitcher, remember to be prepared to have to pay for the plastic pitcher itself on top of the beer price. 
However, once you have your pitcher you can simply return to the line for refills only having to pay for the beer itself.  (And then be sure to save your pitchers for the upcoming years!
2. GO BEFORE 5PM
The price for admission into the tent is free from 11AM till 2PM.  From 2PM to 5PM, admission is $2 and after 5PM the cost is $5. 
If you are planning to go to Germanfest at night, plan to enter the beer/food tent before 5PM, to save $3.00 off the entrance fee. You can then use the money you saved on admission for the good stuff like beer and food!
And, since you are planning on eating at the festival anyway (how can you resist bratwursts, homemade sauerkraut, German potato salad, and German cake?) going before 5PM is a great time to go!
3. REMEMBER YOUR ID
Planning on getting into the beer/food tent after 9PM? Then don't leave your drivers license at home. After 9PM everyone in the beer/food tent MUST be 21 years old (sorry!), and trust me there will be officers at the front gate to check IDs, so do not forget your ID!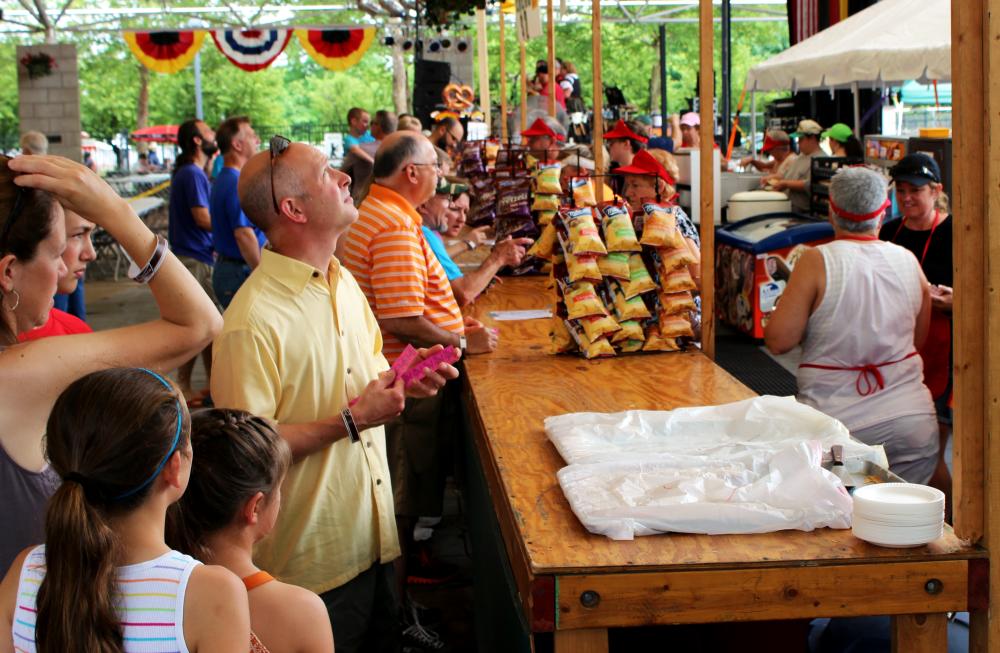 4. IT'S ALL ABOUT THE TICKETS
This festival works on tickets, so if it is your first Germanfest, this concept may seem a bit odd.
After entering the gates, you will see to your right a small trailer setup to the side. This is where you will stand in line to purchase your tickets.  They will list prices of beer and food so take a minute to decide what you want and how many tickets to buy. 
Each ticket equals $1 and you buy everything with tickets, from the beer to the food.  You can come back to the ticket trailer any time throughout the night, so do not worry about buying a mass amount of tickets.
5. EXPECT CROWDS
There will be a lot of people milling around so it is easy to feel overwhelmed at first, but just remember to get a few tickets before anything else. Then proceed to the beer or food line, and then try to find a place to sit. Do not be scared to share a table with a few other people, they may have a great story to tell!
6. PROST!
Finally, if you are sitting there enjoying the atmosphere of the night and hear someone suddenly yell "Prost!" do not be alarmed, it simply means "a wish good health on all those who are near," especially before drinking.
Hopefully with these tips you will feel like a pro at Germanfest, and be sure to have a great time! See you there!
*Let me know how your Germanfest experience was and if you have any other tips to share!
This post was originally published in June 2011 and has been updated.