I've got the perfect Spring event for history lovers-or anyone who loves Fort Wayne! On Thursday, March 26, two of Fort Wayne's most historic assets will be on a guided tour.
The Historic Swinney Homestead, which most of us have driven past thousands of times at 1424 W. Jefferson Blvd, is offering to host visitors for lunch. The Swinney Homestead sits high on a hill off the road to the left as you head west along West Jefferson Blvd toward Jefferson Pointe or the Aboite area. A local group of volunteers called the Settlers maintains the home as a venue of education and enrichment for the Fort Wayne community.
This is a great opportunity for students age 14 and older to experience a repast from the 1700s and learn more about a time that reflects the cabin's period of use. The tour begins at the Swinney Homestead. Parking is free and first floor of the house is handicap accessible. Luncheon will be served at the Swinney House by Settler members.
Following lunch, guests will depart from the Swinney House and meet at the Allen County Courthouse, 715 S. Calhoun Street. The Allen County Court House may look stoic and serious from the outside, but inside it is like a palace!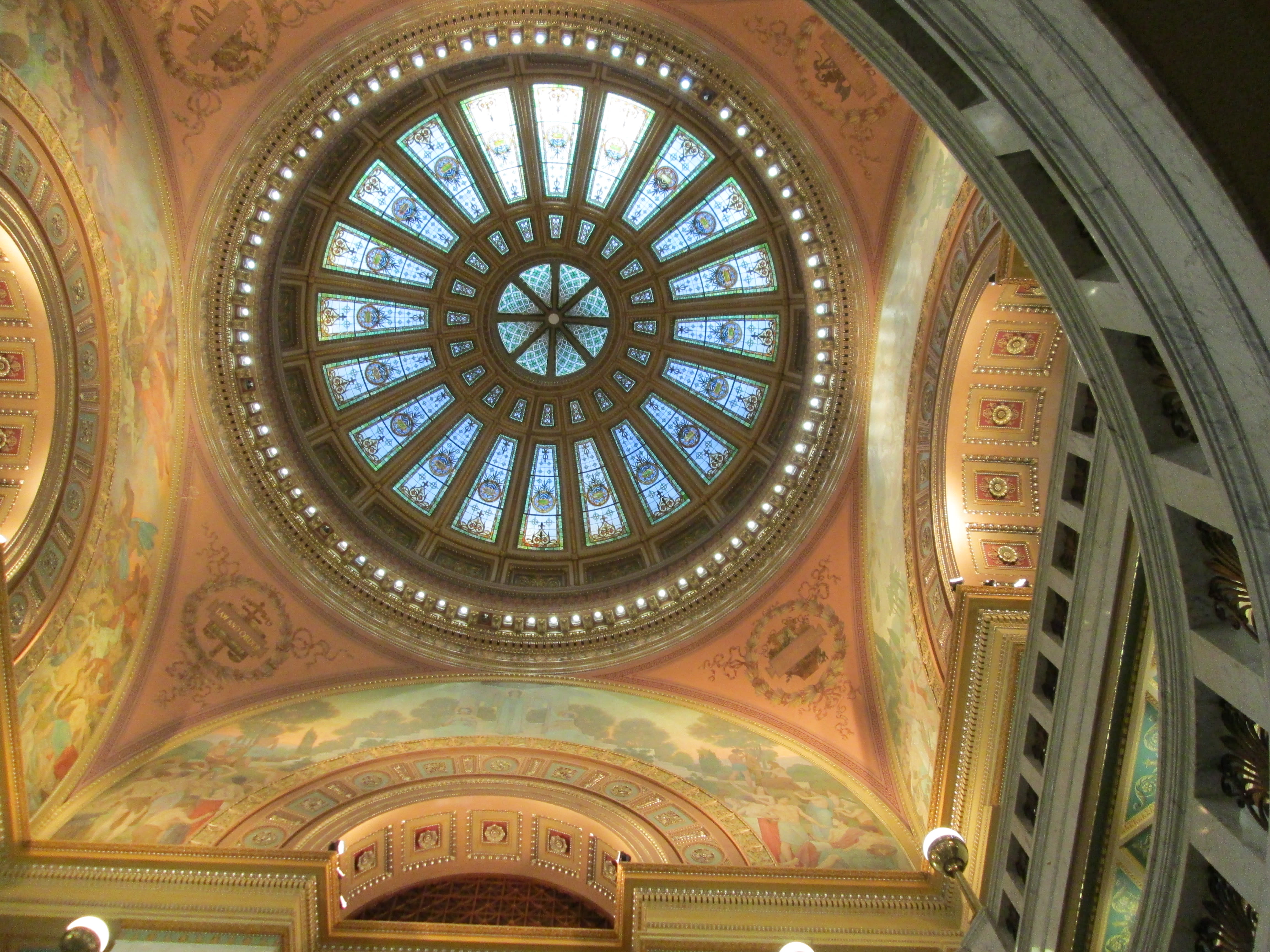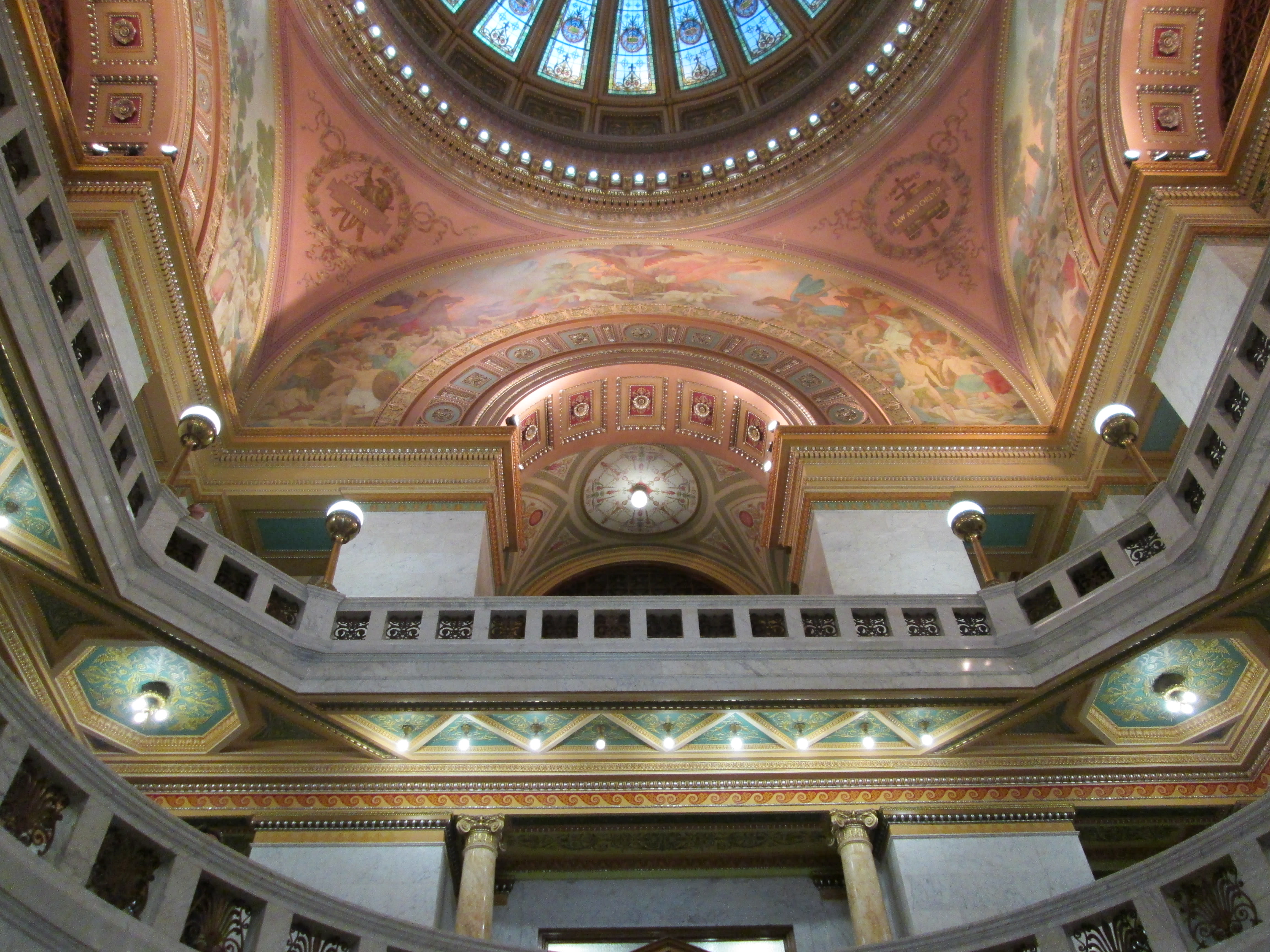 I have taken a self-guided tour of the courthouse and was amazed at its beauty and intricate carvings and architecture. These photos show just a smidgen of the designs in the ceiling of this glorious building.
The courtrooms are no less decorated. A guided tour would offer so much detail about these carvings.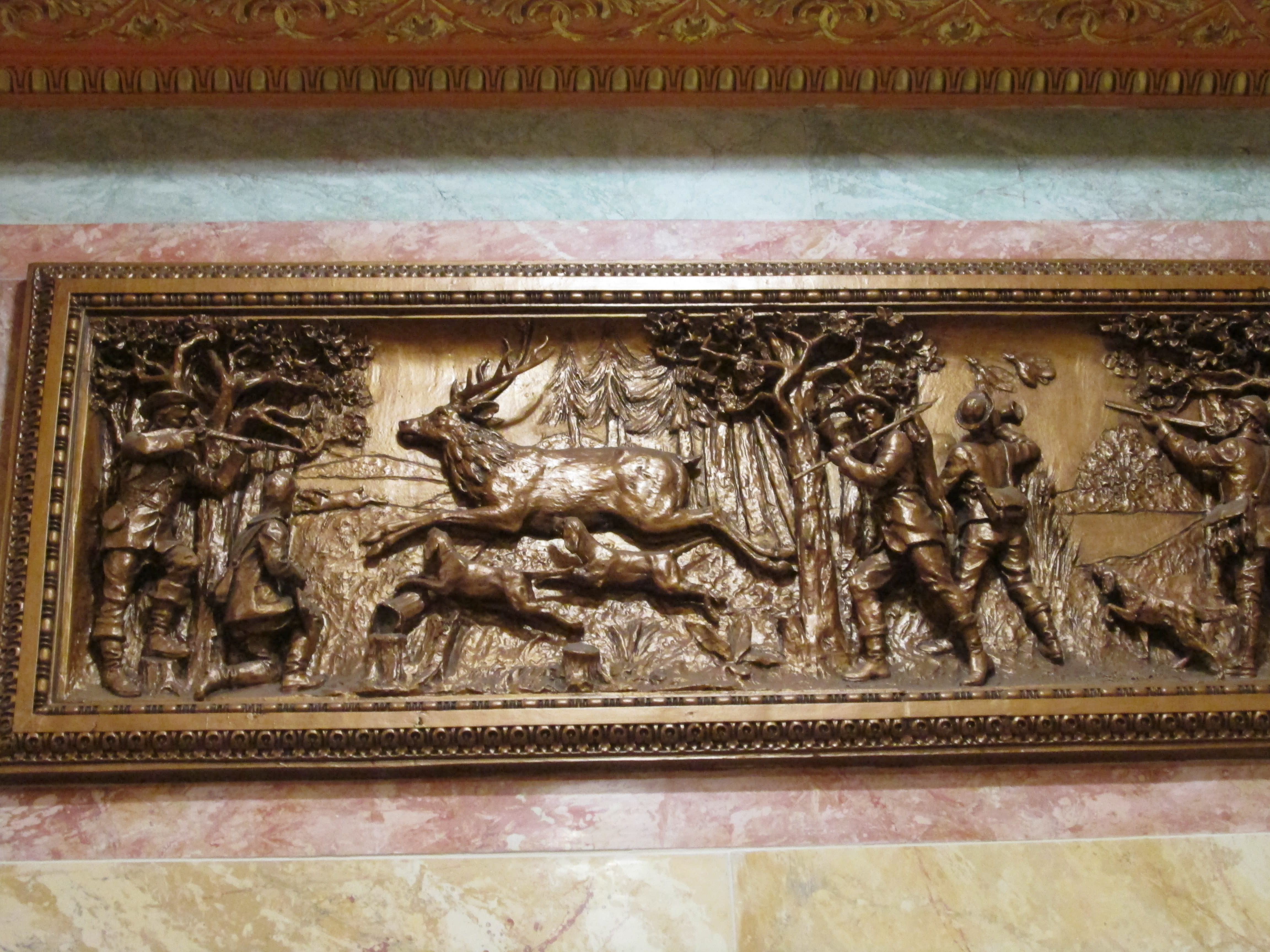 The weather is sure to be nice so after the tour of the courthouse, walk across the street to the Lincoln Tower Soda Fountain tucked inside the grandiose Lincoln Tower at 116 E. Berry St. It is another charming step back in time with barstools, flavored cokes and spritzy sodas of many flavors. The restaurant is open from 7:00 a.m. until 3:00 p.m. Monday through Friday.
The Guided History Tour of Allen Co. Court House & Historic Swinney Homestead with Lunch on March 26 is from 10 am-2 pm. Cost for the event is $25 per person; reservation and payment must be received by March 19. Call 260.492.8584 for more information. Transportation not included.