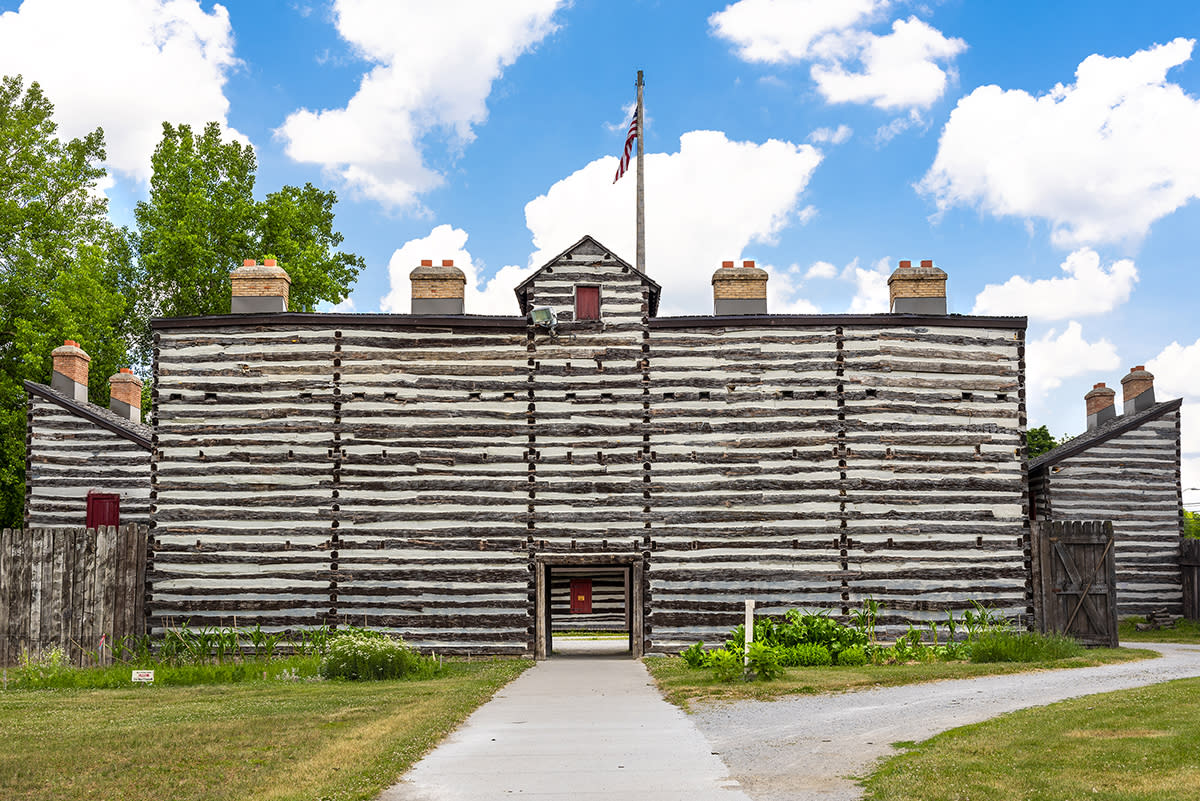 Ever wondered how Fort Wayne earned its namesake? You can learn this and more through a visit to the "Old Fort." A little known fact is there were three American forts built in Fort Wayne.  The current fort, located just north of downtown on Spy Run, is a replica of the one constructed by Major John Whistler and his men during 1815 — 1816. It is reportedly the last fort to stand at the junction of the St. Marys, St. Joseph, and Maumee Rivers.  It was designed purely for defense against Native Americans, and could be comfortably defended by a relatively small number of men.
Care to learn more? A tour might be your answer. The tour begins with a brief history of the area and the forts that made up Fort Wayne, The visitor will learn about the importance of the rivers and the portage road, along with information about the people who settled this area, including Native Americans, tradesmen and merchants.
Currently the Old Fort is only open for tours during events listed on the Fort Wayne Calendar of Events. Tours are offered hourly during event weekends and take approximately 40 minutes. There is no cost for the tour. Inquiries about the tour can be made at the Kekionga Merchantile. The Fort is open to walk through and around at any time, but you will not have access to the interior of the buildings. This experience is made possible through an organization known as Historic Fort Wayne, Inc., a 501(c)3 not-for-profit and a 100-percent volunteer organization. 
The organization is dedicated to the purpose of creating a permanent endowment, routine maintenance, and developing a historically based education program. With private and corporate investors plus local volunteers, Historic Fort Wayne, Inc. believes that this endeavor will play an integral role in the revitalization of the downtown area.
This post was originally published in 2012 and has been updated.