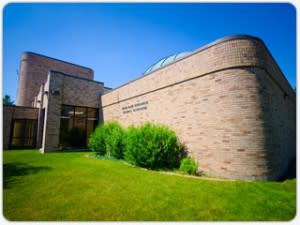 Even with the colder weather rolling  in, you can still do plenty of stargazing! As the product of a year's work by the Schouweiler Planetarium staff at the University of Saint Francis, there are two great shows that will debut during the university's Fall Planetarium Weekend from November  1-3.
The first is called "Larry Cat in Space" - a playful, imaginative cartoon about an inquisitive cat who takes a trip to the moon. Children of all ages are sure to enjoy it, and there are also some jokes thrown in that will appeal to adults as well! The USF planetarium's very own educator Niki Habegger is the show's producer-director.
"Larry Cat in Space" is a 90-minute planetarium experience and will include information about the moon and also a staff-guided live tour of the Fort Wayne night sky.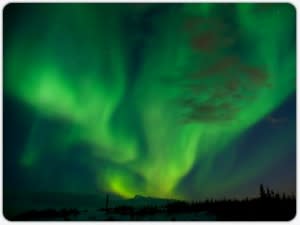 The second show featured during The Fall Planetarium Weekend is "Aurora".  "Aurora" will focus on the mystery and beauty of the Northern Lights. The schedule for this great weekend is as follows: "Larry Cat in Space," Friday (November 1) at 7:30 p.m., Saturday (November 2) at 3 p.m. and Sunday (November 3) at 5 p.m. "Aurora," Saturday at 7:30 p.m. Make sure you arrive early. No one will be admitted after the program starts, as to not disrupt the show. USF is advising that viewers arrive up to 15 minutes early to purchase tickets. Also, make sure that your little ones will be able sit quietly in the dark. Admission is $4 for adults and $3 for children under 18 + senior citizens. Admission for Fort Wayne Astronomical Society members and USF students, faculty and staff with ID is $1. You can also schedule a private group program and receive more information about programs by contacting Jean Sorg at (260) 399-7700, ext. 8211 or jsorg@sf.edu. The planetarium is located in Achatz Hall of Science next to Hutzell Athletic Center on Leesburg Road. You can find out more infomration about the Schouweiler Planetarium, and The Fall Planetarium Week, by visiting the planetarium website or Visit Fort Wayne.