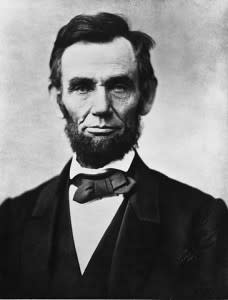 Located in the Allen County Public Library is the Lincoln Financial Foundation Collection, an incomparable resource for information about the life and times of Abraham Lincoln. The historic collection is used by scholars, educators, students, Lincoln enthusiasts, and the general public. The collection has been widely cited in books and other media as a source of information and images. Most recently it was credited in Steven Spielberg's movie Lincoln.
The LFFC at Allen County Public Library includes:
More than 18,000 books and pamphlets, including books owned by Lincoln and his family
Thousands of 19th-century photographs, including the Lincoln Family Album Collection of photographs owned by the Lincolns and their descendants
Manuscript collections, including the Insanity File related to Mary Lincoln's commitment to Bellevue Place sanitarium
Documents related to Lincoln's youth in Kentucky and Indiana
Extensive genealogical collections on the Hanks and Lincoln families
election tickets, poll books, campaign literature, broadsides, and other political material
19th-century maps
Civil War diaries and letters
Mid-19th-century newspapers chronicling the Lincoln Administration, the Civil War, and Lincoln's assassination and funeral
Lincoln-related documents, including many signed by Lincoln.
In addition, the extensive subject files of newspaper clippings, correspondence, and other materials comprise a trove of information available nowhere else in the world.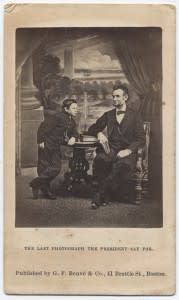 Many LFFC materials are now online for the public to research, too. Researchers have access to over 10,000 full-text books, pamphlets, newspapers, and subject files and more than 1,800 photographs - as well as - the collection's art and artifacts housed at the Indiana State Museum in Indianapolis.
The LFFC at ACPL is open for research by appointment Mondays through Fridays from 9:00 a.m. to 5:00 p.m. You can also ask questions by email or telephone. There are tours of the collection, as well.
To learn about programming and events, and to discover selected items from the collection, "like" the Lincoln Collection Facebook page. For more information on LFFC, please visit the Lincoln Collection's website at the Allen County Public Library.
This post was originally published in 2013 and has been revised and updated.