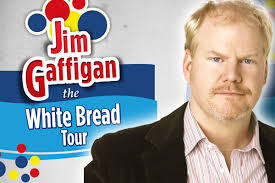 Have you ever laughed so hard that you couldn't breathe? I mean, literally, you couldn't stop laughing long enough to even inhale? Few things in life are that funny. One of them is Jim Gaffigan!
I first heard Jim Gaffigan on "The Bob & Tom Show" several years ago. Since then, I've bought and listened to all of his comedy CDs, watched all of his stand-up specials and this Christmas received his book, "Dad is Fat." Yes, you could say I'm a bit of a Jim Gaffigan nut. But, to me, laughter is indeed the best medicine. Having a bad day? Pop in your ear buds and listen to Gaffigan expound on topics such as Hot Pockets, whales and the circus that is his family of seven. I'm telling you, you'll be laughing and pretty soon forget what put you in that funk to begin with.
Jim Gaffigan's "White Bread Tour" is coming to the Embassy!
Catch him Sunday, March 23rd at 6:00pm or 8:30pm.
Tickets are available through Ticketmaster.
One thing that sets Gaffigan apart is that his act is clean, meaning don't expect much profanity, if any. It's refreshing to be entertained by his observations on everyday life, family, food and, sometimes, animals. I don't know anyone else who could make me laugh so hard about a manatee!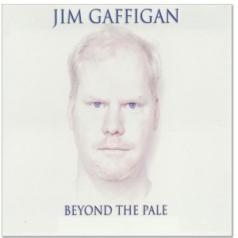 If you can't make it to one of the shows, or if you want to listen to some of his stuff before you go, I highly recommend checking out Gaffigan's thoughts on:
Make a whole night of it by grabbing dinner after the show at JK O'Donnell's, The Oyster Bar or one of the many other great options for downtown dining.
For more information on Jim Gaffigan's "White Bread Tour" Fort Wayne stop, check out Visit Fort Wayne or the Embassy Theatre website.