My husband and I discovered the restaurant Las Lomas on Fairfield Ave several years ago after it was recommended to us by friends. Afterward, we ate there often and were always pleased. Then, as our work schedules changed, we took a break from eating there for a few years.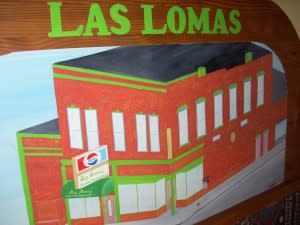 Recently, we decided to see if Las Lomas (meaning 'The hills') was still as good as it had been in the past. The same bold yellow exterior was easy to spot on the street. A large parking lot adjacent to the restaurant is available on its south side. The minute we walked through the doors, we were again wowed by the interior's attractive décor. I like bright colors so the profusion of them on the chairs and walls was appealing. Everything was clean and the smells coming from the kitchen made our mouths water.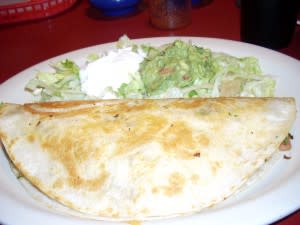 The food did not disappoint. I ordered an appetizer of Nachos Supremos -- Beef, chicken, beans, lettuce, tomatoes and sour cream. While it may not have been the most creative dish on the menu, it was a full plate and scrumptious. Half was loaded into a Styrofoam container to take home. I love leftovers! Cost: $7.99 My husband ordered Enchiladas al Carbon -- Two enchiladas stuffed with a choice of chicken or beef along with fajita veggies, topped with cheese sauce. Served with lettuce, guacamole and choice of beans or rice. He ate every bite. Cost: $8.29. Talk about reasonable prices!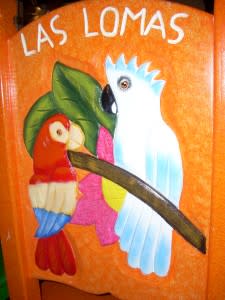 The service was great. It was a relaxing meal and we plan to return. Check out the menu on the restaurant'swebsite: http://www.laslomasmexicangrill.com/.

The owner posted this little saying there: "No extra charge for the pleasant surroundings, hospitality and fun." And my bet is that's exactly what you'll find - pleasant surroundings, hospitality, fun and good food at Las Lomas.

Las Lomas Mexican Grill: 2202 Fairfield St at Dewald - 260.744.6896

Las Lomas North: 1535 N Coliseum Blvd at Lake - 260-426-1118