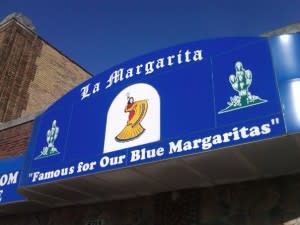 Whenever I hear anyone say, "I feel like some Mexican food." I automatically respond with, "La Margarita!" La Margarita is a family-owned Mexican restaurant located at 2713 S. Calhoun Street, just south of downtown. You'll know you're at the right place when you see the bright blue awning over the front doors.
The first time I ate at La Margarita, it was solely because of its close proximity to our house. The multiple times since then are because of the food and the atmosphere. It's not fancy, flashy or modern; it's comfortable, friendly and relaxed.
When you first walk in, you see two doors. To the right you can enter the bar area and to the left the family dining room. I've been in both. The bar area is mostly booths with a few tables in the back. There are big televisions for entertainment, and of course the full-service bar. It's a little on the dark side, but still bright enough to read the menu.
The family dining room is larger, brighter and has more seating. It, too, has televisions for entertainment. When we take the kids, our server always asks them what they'd like to watch. It makes the kids feel special and keeps them occupied while we're waiting on our food.
I mentioned that La Margarita is family-owned. Most, if not all, of the staff are family. And they treat their guests as family as well. I never feel like I'm at a restaurant when I'm there. I feel more like I'm eating at someone's home. It's quite nice.
As for the menu, La Margarita offers all of the traditional Mexican fare, plus American dishes such as burgers and fries. They are famous for their huge burritos and the big Blue Margarita.
I could not agree more with this online review:  "Friendly neighborhood restaurant with great food, wonderful Margaritas, and outstanding staff. Best place in the area."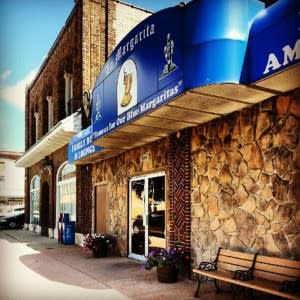 Ownership:
Leo Ochoa and family
La Margarita is open:
Mon - Thu: 11:00 am - 10:00 pm
Fri - Sat: 11:00 am - 11:00 pm
Sun: 12:00 pm - 9:00 pm
Tip on parking:
There is limited parking on Calhoun Street, but a sizable parking lot across the street on the corner of Calhoun and Pontiac.
Photo credit: La Margarita on Facebook