Have you ever wondered what it would be like to work on a dairy farm? Or exactly how much work it takes for milk to get from cow to table? You can learn all of that and more, plus have great fun doing it, at Kuehnert Dairy Farm! For the second year in a row, the Kuehnert family will open its gates to the public for the Kuehnert Dairy Fall Festival. The festival will run for five weeks, opening on September 27 and continuing through October 26.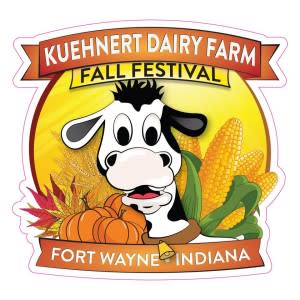 Kuehnert's is a family-owned and family-managed dairy farm boasting a registered Holstein herd of 300 cows. The family includes brothers Alan and Stan, Alan's wife Cindy and their two sons Nathan (with wife Sarah and children Alie and Bryar) and Andrew (with wife Brittany).  The family also has a committed group of employees.
"The Kuehnert family is extremely excited to be able to share their farm, family and cows, and to tell you their farm story. They want consumers to see what life is like as a dairy farmer, how they care for their cows and the land. It is their passion to educate the general public, so that they know that milk comes from a cow, how a gallon of milk gets to the grocery store, and to know the importance of milk in a healthy diet."

The Fall Festival will run for five weeks, opening on Saturday, September 27 and continuing through Sunday, October 26. Admission includes a bounty of activities:
Explore the freestall barn, where the cows spend their time and eat
Learn how baby calves receive care
See modern farm machinery and check out the robotic cow milking
Navigate the five-acre Corn Maze!
Tackle Straw Mountain
Have fun in the Corn Crib Play Area
Show off your skill in a game of Cornhole
Take a turn on the Tile Swing
Catch a game of Holy Cow Football
Go on a hayride
Warm up by the fire pits
Get creative with Pumpkin Painting
Learn something during the educational activities
Turn the kids loose for the daily children's activities
Scout out the place with farm tours led by staff
Let the kids enjoy free face painting every weekend
Don't forget the food!  Enjoy delicious dairy snacks featuring soft-serve ice cream, grilled cheese sandwiches, ice cold milk, hotdogs and s'mores while sitting around a bonfire only feet away from the cows.
For special events throughout the festival, check the Farm's Facebook page!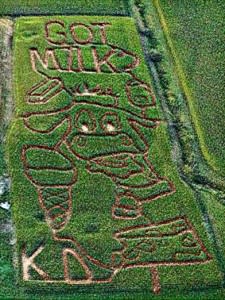 There are many activities to choose from in Fort Wayne, especially in the fall. But there's just something special about the Kuehnert Dairy Farm. Maybe it's the rich sense of history that exists there. After all, the family running the place now is fifth and sixth generation. For me, the atmosphere harkens back to a time when hard work, discipline and grit were the rule, not the exception. In any case, the farm is a special place and you should make the time to bring your family out to the Fall Festival at least once this year!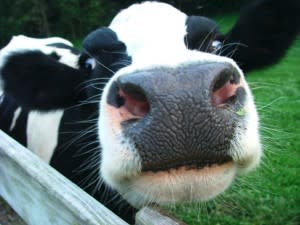 Details

Where: 6532 W. Cook Road Fort Wayne , IN   46818 260-417-1918 When: Weekends starting Saturday September 27 - Sunday, October 26, 2014 Hours: 6  p.m. - 10 p.m. on Fridays 10 a.m. - 10 p.m. on Saturdays Noon - 5 p.m. on Sundays Admission: General admission is $8 per person. Children under two are free. Groups: School field trips and group tours are all available by appointment. Please inquire for pricing and availability. To make a reservation, email saf982@hotmail.com or call Sarah at 260-417-1918. Please inquire early, as times and dates fill quickly.