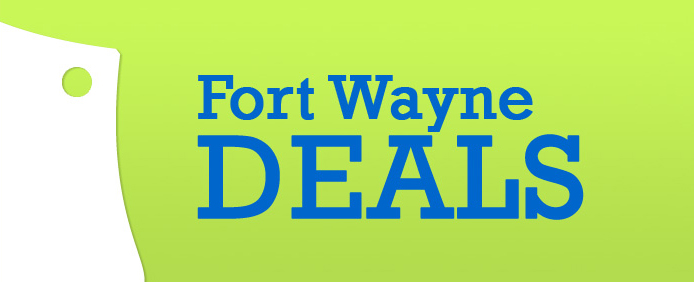 This information has been updated. Click here for the 2015 version
Why pay for something when you can have it for free (or nearly free)? You can eat at some Fort Wayne's favorite restaurants and save! Here is a partial list of restaurants that take a little of the sting off your tab by offering great deals on kids meals. (If you know of any others we should add, send them along and we'll add them to the list!)
Please contact the restaurant location you will be visiting before to confirm the kid's meal promotion is still being offered.
Buffalo Wild Wings
1425 West Dupont Road
260-490-6556
10524 Maysville Road
260-486-9464
DEAL: On Monday, kid's meals are $.99.  
Carlos O'Kelly's
5549 E. Coliseum Boulevard
260-483-0080
DEAL: On Sunday & Tuesday, kid's meals are only 99 cents or $1.99.  
Fazoli's
439 West Coliseum Boulevard
260-471-3144
6525 Stellhorn Road
(260) 486-9081
5909 Covington Road
(260) 436-2180
DEAL: On Tuesdays from 5 to 8pm, an area of the restaurant is reserved just for kids! Kid's meals are only $.99 with purchase of adult entree / dine in only.  
Flat Top Stir Fry Grill
4150 W. Jefferson Boulevard
260-432-4100
DEAL: On Monday, receive FREE kid's meal per adult meal purchase. (Kids ages 10 & under)    
Golden Corral
5335 Distribution Drive 260-480-0193
DEAL: All day - every day, children 3 and under eat FREE from the buffet with the purchase of an adult meal.  
Granite City Food & Brewery
3809 Coldwater Road
260-471-3030
DEAL: On Sunday from 5PM-close, kids eat FREE with purchase of one adult entrée.  
Lone Star Steakhouse
5525 H Coldwater Road
260-471-5500
DEAL: All day Tuesday, Kids 12 and under eat FREE from the kids menu. Limit 2 free kids meals (one per child) per adult entree purchased. Not valid in combination with other offers, coupons or discounts. Dine-in only.  
Quaker Steak & Lube
407 W. Coliseum Blvd
260-484-4688
DEAL: Kids eat free every Sunday 11am – 3pm with an adult purchase.  
Steak 'n Shake
5303 Coldwater Road
260-484-5094
6019 Illinois Road
(260) 432-1958
5402 Meijer Drive
(260) 748-3200
DEAL: Kids Eat Free all weekend. One free kid's plate for every $8 spent. Dine-In only.    
Wings Etc.
10134 Maysville Road
260-486-3400
DEAL: On Tuesday, one FREE kid's meal per adult entree purchase!