Check off some of your holiday shopping, and also enjoy some time out with your family creating memories and enjoying Fort Wayne's holiday activities.
Kid-Friendly Holiday Activities in Fort Wayne
Discover Fort Wayne's magical holiday festivals perfect for family-friendly fun that will remind you of a simpler time, and the excitement of the season's arrival. 
The Festival of Gingerbread
The Festival of Gingerbread, which starts on November 24, will definitely put you and your family in the holiday spirit.
Held at the Fort Wayne History Center, your children will love looking at the yummy creations made by talented locals. You can also visit during the Night of Lights, where you can get a sneak peek of these holiday displays.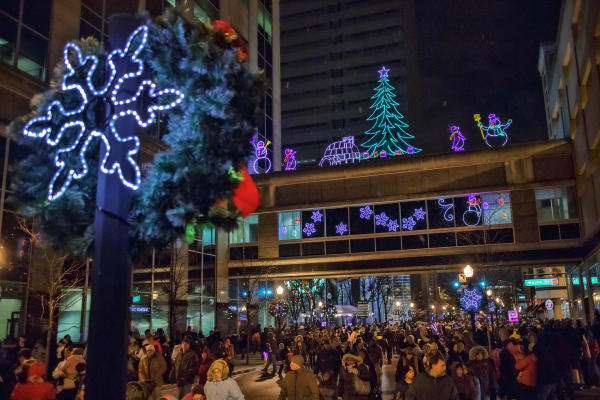 Night of Lights - Holiday Displays
Most of Fort Wayne's holiday season begins with the annual Night of Lights on November 22 in downtown Fort Wayne. The fun starts at 5:30 p.m. at the History Center with the Turret Lighting, and continues from there.
If you miss the lighting ceremonies, the beautiful displays will still be up through the holiday season. Take a walk through downtown and see if you can find all of the fun holiday displays with your family.
Plus, keep a lookout for decorated holiday windows, which are a part of the window decorating contest. Vote for your favorite, and get a list of locations here.
Festival of Trains
If you've previously visited Science Central, you already know what an exciting place this is for children any time of year.
However, on two days every year (November 24-26, for 2017), you can enjoy the 18 annual Festival of Trains with the purchase of your regular admission. Train lovers will enjoy seeing the model trains in motion, as well as experiencing the other activities Science Central has to offer.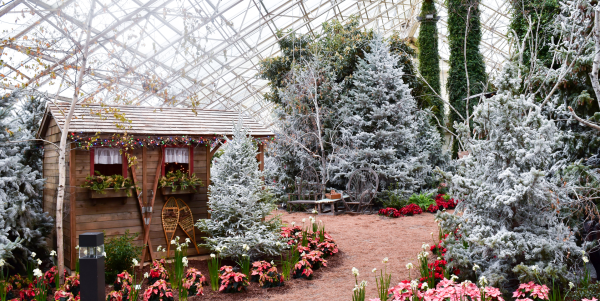 Snow Days
Relive your favorite childhood snow day memories in the Botanical Conservatory's indoor winter wonderland. Experience the excitement of playing in the snow in the holiday garden exhibit that invites all ages to explore, play, and imagine.
Other Kid-Friendly Activities in Fort Wayne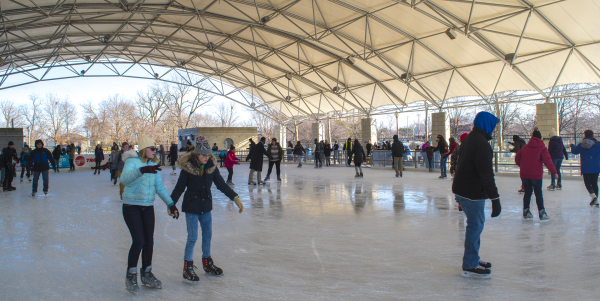 Headwaters Park - Ice Skating
Lace up your skates and take a spin around the Headwater's Park Outdoor ice skating rink. Create new memories with your family, and then warm up with a hot chocolate. This is an especially fun activity when it is snowing, providing the perfect backdrop for a winter wonderland!
Year-round, Science Central is a great place to spend the afternoon with your family. Spend the day discovering hands-on experiments, fun interactive activities, learning about our earth with Science on a Sphere, and much more! 
This new kids' place, located inside Glenbrook Mall near the food court, is perfect for energetic little ones looking for something fun. With a number of bounce houses and obstacle courses, children ages 2-12 can really enjoy themselves.  
You can choose from four time durations—15 minutes ($6), 30 minutes ($8), 1 hour ($10), and unlimited bounce time during weekdays ($12). Open during regular mall hours, this place is a convenient stop during your holiday shopping outing.
At the SportONE/Parkview Icehouse, children can enjoy 5 bounces houses and open skate times. 
Open Tuesdays, Thursdays, Saturdays, and Sundays from 1 pm to 3 pm, Bounce Mania is a great afternoon activity if you need to burn off some of your little one's energy. The cost is $7 for all ages, and 2 and under are free.
While you're at the Icehouse, see if they have a public skate! Public Skating times are available Fridays, 8 pm to 10 pm, and Saturdays and Sundays 1 pm to 3 pm. The cost is $8 admission and $3 skate rental. Admission is free for children under four.
Located at Jefferson Pointe, this art studio offers children and young adults the opportunity to create take-home artwork. From plaster, pottery, and canvas, kids can choose their favorites and create something unique. Your children will have fun and feel proud of artwork that they can gift to their loved ones this Christmas.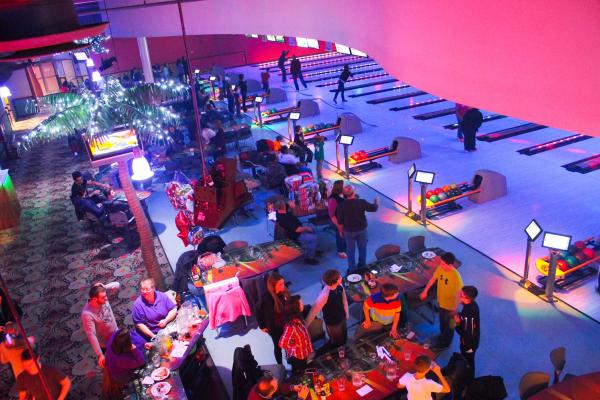 For some indoor fun, families can enjoy the total entertainment package at Crazy Pinz. From bowling, arcades, a ball tent, laser tag, and much more there are plenty of activities for everyone in your family to enjoy. Spend your evening having a little family-friendly competition!