Having been recently laid off, I am always looking for cheap or low-cost activities. Surprisingly, it is rather easy to be entertained on a budget. Here are a few of my favorite budget-friendly activities:
The Allen County Public Library, Main Branch:  While you have to be an Allen County resident to check out materials, there is still plenty to do and see. Browse through some books while taking in the hustle and bustle of the Great Hall. If you have children, be sure to check out the impressive fish tank in Children's Services. If you have a few hours, or days to kill, make time for the The Genealogy Center. This place boasts 332,000 printed volumes and 362,000 records of archival nature on microfilm and microfiche. These stats make the Genealogy Center at ACPL the largest collection of genealogy and local history materials in a public library in the US. It is the second largest collection of its kind in North America.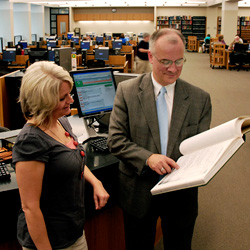 Farmer's Markets: Remember, it's always free to browse! The Southside Farmer's Market market, Fort Wayne's oldest farmers market, features 100 stands with locally grown fruits and vegetables, hand-crafted items, antiques, fresh baked goods, eggs, and hormone-free pork and chicken. Be sure to catch it before the season ends in December. Another option is the Fort Wayne Farmer's Market, an indoor market at Parkview Field's Lincoln Financial Event Center. This one runs on the first Saturday of each month from October 2012 through May 2013. This market offers items from 25 local farm, food, artisans and crafts vendors, including local produce, baked goods, with food and non-food products.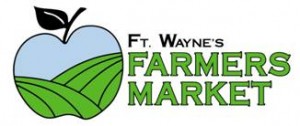 Hit the Movies: Starplex Cinemas makes going to the movies more accessible for all budgets. Catch some of the summer's blockbusters at a reduced price. Pricing is $3.00 for all shows $2.00 all day Tuesdays and for senior citizens.
Take in some Art: A trip to the Fort Wayne Museum of Art is a must for anyone who appreciates art. Here you can take in American art history from the late eighteenth century through today in the galleries of the Permanent Collection. Insider's Tip: Admission is free on Thursdays and Sundays!
See, it's fairly easy to have a good time without spending a small fortune. What are some of your favorite wallet friendly activities?