During your next Fort Wayne visit, stop by one of these unique frozen dessert shops for a chance to cool down. These locally-owned shops offer a wide range of frozen delectable treats, from yogurt, to soft serve and even locally-made hand-dipped ice cream. These sweets will satisfy any taste bud!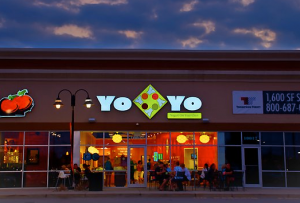 •
"Yogurt On Your Own" Frozen Yogurt.
The treat that swept the west coast by storm has finally arrived in Fort Wayne - self-serve frozen yogurt! Yogurt On Your Own, or YoYo for short, offers more than a dozen flavors of frozen concoctions including yogurt and sorbet. From Birthday Cake, to Espresso and Strawberry, select whichever flavors suit your palate from self-serve stations. Then hit up the topping bar and add on your choice of fresh fruits and flavored syrups. Other toppings include your favorite cereal varieties, and even candy. YoYo is located on the city's north side, at 10015 Lima Road. For a taste of the full menu visit
YoYo online
or call 260.489.9800.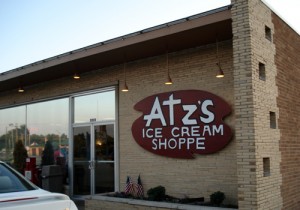 •
Atz Ice Cream.
Visit this family favorite for hand-dipped ice cream at it's finest. In the mood for Lemon Custard? Butter Pecan? Or how about Bubble Gum for the kids? Try these flavors and more at Atz! And for the health-conscious, hand-dipped yogurt flavors here have 17% less fat. Atz also offers sherbert and no sugar added ice creams. The biggest decision to make at Atz? Do you want one scoop or two? Atz serves Fort Wayne with two locations: it's original north side shop, at 3235 N. Anthony Blvd., which opened in the 1950s, and its south side location at 211 E. Tillman Road. Visit
Atz Ice Cream online
for more information.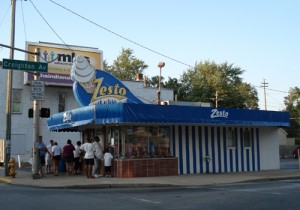 •
Zesto Ice Cream.
Stop by Zesto for Fort Wayne's original soft serve! Locally owned for more than half a century, Zesto not only serves your favorite soft serve treats but also slush drinks, hot dogs and BBQ beef sandwiches. Customer favorites include the Boston Cooler shake, the Hot Fudge Sundae and the Oreo Razzle. Stop by the original location just south of downtown, at 2225 Broadway, to see the vintage Zesto sign yourself. Zesto also has locations at 6015 St. Joe Center Road, 5740 Falls Drive and 210 E. Washington Center Road. To read more about customer favorites visit
Zesto online
.