Joyeux Noel et Bonne Annee means Merry Christmas and Happy New Year! Mark the date: Saturday, November 26 from 11 a.m. – 5 p.m. is the time to come to the Old Fort and see history come to life at the Festive French Christmas at the Old Fort event. It's also a chance to get some Christmas shopping done in frontier style.​
This event showcases the upcoming Christmas season, traditional French New Year festivities, and the history of the region. Yes, there were a number of French-speaking residents living on the banks of the Three Rivers before it became part of the United States. The French presence, which officially ended in 1760, played an important part in helping to found the city of Fort Wayne, and that heritage is alive and well to this day.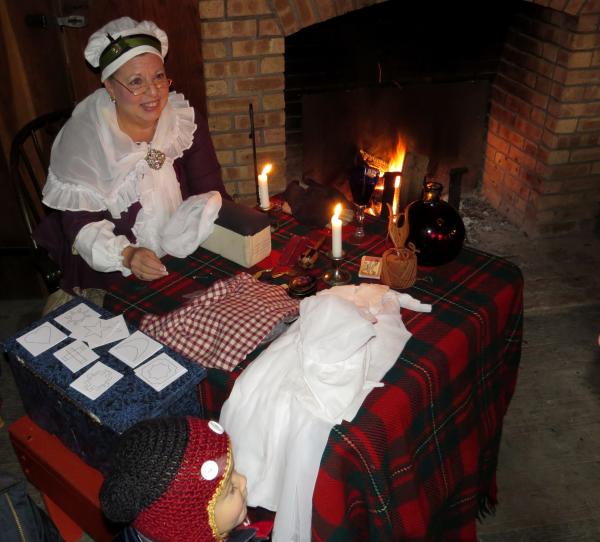 At the Joyeaux Noel event this year, you can expect to see craftsmen and women hard at work. According to Robert Jones, who is organizing the event, there will be "a jeweler, a weaver, a spinner, a carver, (and) traditional musicians and dancers (on hand to bring the Old Fort to life)."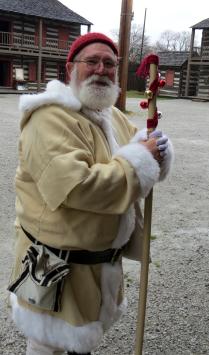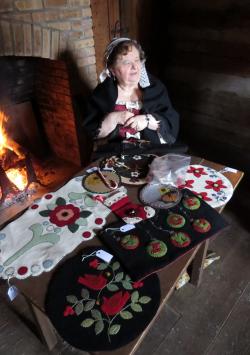 Visitors are welcome to explore all the activities happening within the Old Fort walls. (Yes, you are able to come inside, out of the cold.) In addition to the handcrafted items being made, there will also be children's activities and working demonstrations of French traditional cooking.
The Old Fort takes on a cozy appearance, with crackling flames in the fireplaces, candles, wreaths and historical interpreters in their period-sensitive clothing.
Christmas at Old Fort Wayne is a celebration of Hoosier heritage, and is a wonderful time to get a little fresh air with a taste of the past mixed in. Whether you want to sample some of the refreshments at the bake sale, or you just want to see what the Old Fort is all about, stopping by this free event is a wonderful way to get into the Christmas mood, and to have a little fun, too.
The Historic Old Fort is located on 1201 Spy Run Ave Fort Wayne, IN 46802. For the latest parking information visit the Fort Wayne Parks and Recreation site.  
For more information about the Joyeaux Noell et Bonne Annee at the Old Fort, call 260-437-2836.