A trip to the
Joseph Decuis Emporium Cafe
, located in Roanoke, Indiana, provides upscale taste for budget-friendly taste buds. A side project of the already well-known and respected Joseph Decuis restaurant, the Emporium Cafe is located just a few doors down. This dining experience offers a more casual feel. Seat yourself where you please and when you are ready to order - simply visit the cashier station. But don't be deceived, the menu here is just as delectable. Farm fresh meat, eggs, cheese and more, all from the Joseph Decuis farm will greet your palate. Most menu items come in at under $10 and provide a hearty portion. Specifically, you can feast on the Joseph Decuis Farm Wagyu beef, Gunthorp Farms chicken and pork or Bell Farm yellow perch, along with seasonal farm fresh vegetables and fruits from local vendors.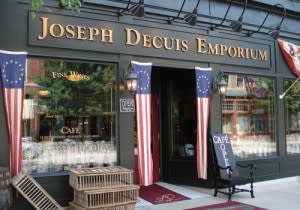 The Emporium Cafe provides not only a stop for a meal, but also a place to grab a coffee or sweet treat in between browsing the unique shops of downtown Roanoke. Before heading out of town, be sure to check out the wine cellar at the Emporium Cafe, along with a freezer stocked full of meats and other perishables. Additionally, the Emporium Cafe showcases booths with products made by local and regional merchants -- from popcorn oil, to candies, fresh honey and more. Stock up on your favorite home goods while they are in season!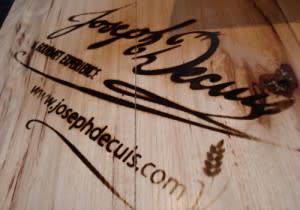 The Emporium Cafe
is located at 151 N. Main St., in Roanoke, only a short 15-minute drive southwest from Fort Wayne. Winter hours are from 10 a.m. to 7 p.m. Monday through Thursday and from 10 a.m. to 8 p.m. on Friday and Saturday. Hours will change depending on the season. Call 260.672.1715 to verify seasonal hours or to place an order via phone. Orders can also be placed by emailing orders@josephdecuis.com.