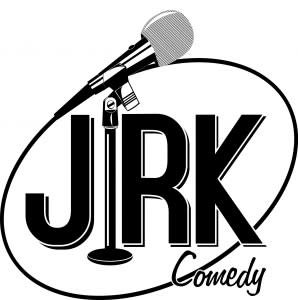 Dinner and a show; it's a staple of dates across history. Grab a cooked leg of an animal and head into the Globe Theater to see a "Much Ado About Nothing" for four cents. Cruise your 1953 Studabaker Starliner into the drive-in for a burger and a shake before heading to the drive-in theater to see "Some Like it Hot." Head down to Calhoun Street Soups Salads and Spirits and see four stand-up comedians for $5.
Calhoun Street Soups, Salads, and Spirits will be hosting a one-night event presented by Jirk Comedy on March 7. Jirk Comedy is a Fort Wayne group founded in 2013 for the purpose of "creating an open environment for all things funny and building a community for those who want to do funny in the Summit City." Since mid-summer the group has been holding open mic nights at local bars a couple of times a month. The group offers an open and safe environment for new and seasoned comics alike to grab the mic and try their hand at stand-up comedy.
In January and February Jirk Comedy hosted "the Competitish-ish," which allowed 15 local comedians the opportunity to face off with their best material in hopes of winning the chance to open for Jirk Comedy's first "Jirk Presents." Jirk Presents is unlike the regular open mic scene. This event showcases the two competition champions, Alex Price (Angola) and Isiah Gray (Fort Wayne) and two Chicago comics.
On March 7 Fort Wayne native and Chicago comic Goodrich Gevaart will be coming home to headline for his very first performance in Fort Wayne. While Gevaart is from Fort Wayne he's never performed in town, but has made a name for himself in Chicago. Now that the competitions are over the jokes will really fly when Price and Gray start the night off. Stephanie Hasz, also a Chicago comic, will be featured with a small set, before Gevaart takes the stage for 30-minute set.
The show may start at 8:00 p.m. on Friday, March 7, but come early to Calhoun Street Soup Salad and Spirits, located at 1915 S Calhoun Street, for a tasty dinner and drinks. I recommend anything served on a pretzel bun (at CS3 and just in life) or any panini.  For $5.00 (plus the cost of food and drink) you can enjoy a night of dinner, drinks, and jokes, an unfailing combination.
For any updates on the event or any future events follow Jirk Comedy at https://www.facebook.com/JirkComedy https://twitter.com/jirkcomedy
Follow any of the comics on their Twitter accounts: https://twitter.com/goodrichgevaart https://twitter.com/StephHasz https://twitter.com/chronicfatkid https://twitter.com/isiahgray