When the sun starts shining for days in a row, the breeze doesn't make you run for your coat, the temperature lets you wear short sleeves, and you can breathe in the smell of flowers is in the air; you know it's outdoor concert season.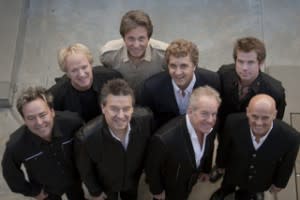 Enjoying a concert in the freedom of the outdoors is a great way to have a little care-free fun with friends, dance and sing along as loud as you want to the music (guilty!) and enjoy the fresh air. Fort Wayne may not have a huge outdoor venue, but we do have the Foellinger Outdoor Theatre, which never fails to bring high quality performances to Fort Wayne without breaking the bank. This summer will be no different! With acts like Chicago, Kansas, Little River Band and America, the Foellinger Theatre summer concert lineup, being tagged "A Summer Like No Other", promises to be one of the best yet. One amazing concert we'll get to see this summer is from one of rock's most well-known groups, Chicago, who will take the Foellinger Theatre stage Tuesday, August 27 at 8 p.m. This will definitely be a concert no classic rock fan will want to miss! With over 100 million records sold, 21 Top 10 singles, 5 consecutive number one albums, 11 number one singles, 5 gold singles and 25 platinum albums, Chicago is still a force to be reckoned with even 40 years after they first came together. They are known to put on a powerful live show, so get your tickets fast!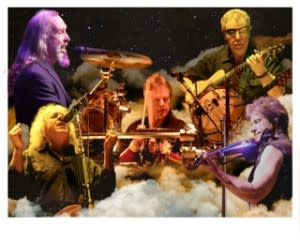 One of my personal favorite classic-rock bands, Kansas, will perform on September 14. Not only has Kansas had some huge hits throughout their nearly 40-year career (anyone else belt out "Carry On Wayward Son" when it comes on the radio?!), but they've had a ton of success. The band boasts 8 gold albums, a platinum selling live album, over 200 weeks on the Billboard charts throughout the 70s and 80s and a million-selling gold single "Dust in the Wind". Other nationally acclaimed acts bringing music to the Foellinger stage are Little Red Band and America. Two powerhouse bands featuring some of the best musicians rock music has to offer. Beloved acts Fort Wayne audiences are sure to want to catch again include Cherish the Ladies and The Lettermen. Several great tribute bands will also be performing as a part of the lineup this summer. Come on down to Margaritaville for the first Fort Wayne performance of Parrots of the Caribbean, a Jimmy Buffet tribute band. The British will invade the Foellinger Theatre with a performance from Chicago Beatles tribute band, BritBeat. Travel back to the 70s and 80s with Midnight Special. Listen to the smooth sounds of The Eagles with Hotel California.
Beyond concerts, Foellinger is once again hosting nine free, family-friendly, movies on Wednesday nights throughout the season at 9 p.m. Madagascar III will kick off the movie season on Wednesday, June 19. Other movies being shown under the stars are: ParaNorman, Brave, The Lorax, Hotel Transylvania and Oz: The Great and Powerful. This is a great chance to kick back and relax while leaving the couch and With all of the excitement coming with the upcoming concert and movie season, Foellinger Theatre is also rolling out improvements to the venue. Phase 1 of this improvement project will provide an additional 48 seats beneath the roof, including a new patio seating area. This phase will also include functional and cosmetic improvements, new landscaping at the eastern edge of the theater and an expansion of the enclosed area to the east of the theater by 18,000 square feet. Phase two of the project will add a new building to the expansion area for concessions and a covered pavilion for group rentals. If you have the chance to make it out to Foellinger Theatre, whether it's for a concert, movie, or just to check out the venue, DO IT! It's a gem you don't want to miss. Tickets for "A Summer Like No Other" events are on sale now! For a complete line-up for the summer, and more information, you can click here,  here or here.