Who knew you could bond with Fido all while saving the environment? A local store makes it a little easier to reduce your carbon footprint while you care for your dog. Located in the North Anthony business district at 3421 N. Anthony Blvd.,
green DogGoods
is an eco-pet and people-friendly dog training center and shopping destination.  According to their website, their goal is "to support a happy and healthy relationship between pets, their people and the environment." They are a two person operation and have a personal commitment to the community and the success of the local economy. In addition, they support local shelters and rescues and other not for profit organizations.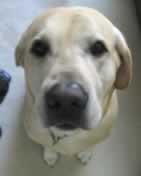 The owner promises that all of the products offered in the store are environmentally friendly. Everything they offer must satisfy the criteria of being good for you, your pet and the planet. Products are natural, nontoxic, locally sourced or produced, recycled, up-cycled, recyclable, sustainable and durable. Be sure to look for their herbal green DogGoods flea and tick spray, shampoos and balms. Dog owners looking for some help with behavior issues will appreciate the certified dog trainers available. They offer a variety of  training and behavioral consultation options, including small group and individual. Above all their approach is dog friendly and holistic, designed to help dogs and people optimize their relationship through better communication and understanding. Bring your furry friend and head over to green DogGoods today!