The other night, on the premiere episode of "Bull", Michael Weatherly uttered the words, "Didn't see that coming."
If you spend a lot of your time watching movies and reading books, to discover something you didn't see coming is a rarity. But you may be saying "didn't see that coming" on October 13 if you attend Surprise Cinema.
You see, you're not going to know the name of the movie until you get there—unless, of course, you've figured it out from the clues you'll be provided prior to the showing. Those clues will also include how to dress to fit the theme of the evening, the type of food being served by food vendors, and other tidbits of information the night of the show.
Cinema Center and Riverfront Fort Wayne are coming together to not only have a unique, immersive event in film but also to give you the opportunity to get to know more about the city's parks along the rivers. 
Surprise Cinema will begin at 6 p.m. at Guldlin Park on Van Buren, just north of the Fort Wayne newspapers' offices.
Jonah Crismore, Cinema Center's executive director, said Alison Gerardot, who spearheads Riverfront Fort Wayne, brought the idea to them as a new type of Fort Wayne event. The movie that will be shown is PG-13, so parents need to be advised, and is "very, very well known".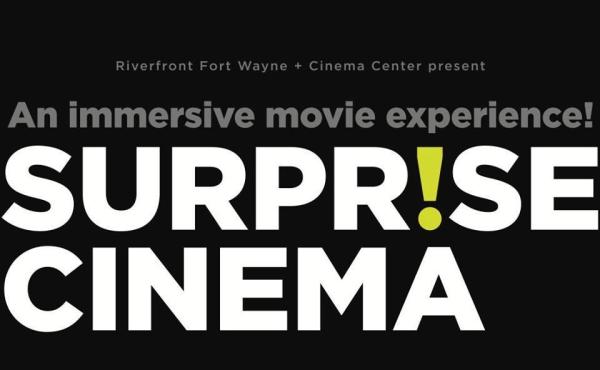 Since Guldlin Park is right on the river and large enough to accommodate a good-sized crowd, it's a great way to introduce this sort of event to the Fort Wayne area and promote the arts and the rivers at the same time.
Tickets are $15 per person and available from the Cinema Center, http://surprisecinema2016.bpt.me. It's likely you'll be able to purchase tickets that evening also, but why not get a group together and go as a "party"?
Riverfront Fort Wayne is coming up with the clues and as we talked, Jonah point blank told me he wouldn't divulge the name of the movie! Guess the guy knows how to keep a secret.
According to Alison, "The clues are all based around the movie that was chosen – different elements may include the location the movie takes place, the time period, different thematic elements of the movie or even fan favorite scenes."
The event will take place rain or shine.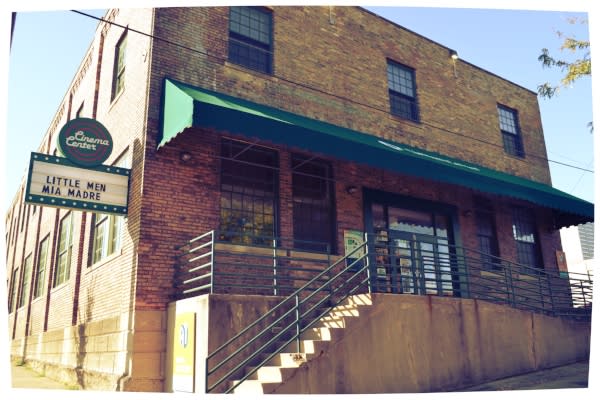 And a special thank you to Jonah and crew at the Cinema Center. They have shown two movies in the past year for the League of Women Voters, of which I am co-convener, and are wonderful to work with. Take advantage of this movie theater located on the corner of Clay and Berry in downtown Fort Wayne. The city is lucky to have this venue.