Before you take that first bite, do you take a photo of your plated masterpiece? Fort Wayne, Indiana is a city of many restaurants that are all about the experience and taste, and the perfect destination to fill your feed with beautiful visual nuggets of your weekend getaway.
There are plenty of establishments in Fort Wayne that resonate well for the feed of avid Instagrammers. Let's get started on some "Instagramable" Restaurants in Fort Wayne so you can share your experiences through the candid photo app! 
The Most Instagramable Restaurants in Fort Wayne, Indiana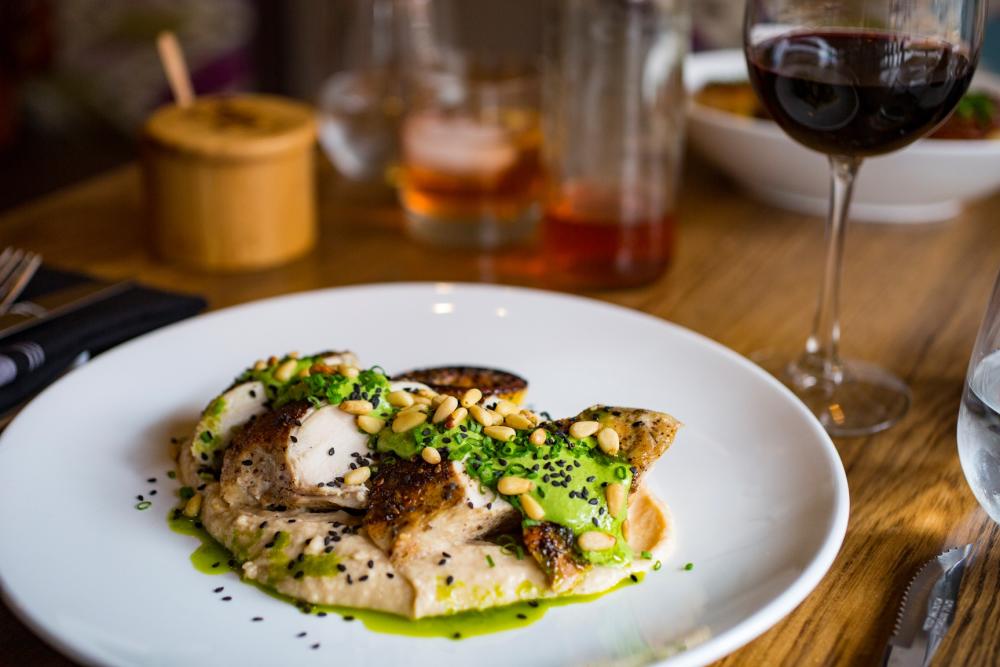 Tolon
Found near The Landing, Tolon's modern industrial look and feel delivers a cutting-edge look to your unique dishes. The patio gives an even better lighting for your food shots, and overall experience. This place is the perfect restaurant for a casual or formal dinner or lunch.
Recommended Photo: Tackle a great aerial tabletop shot at this delicious haven.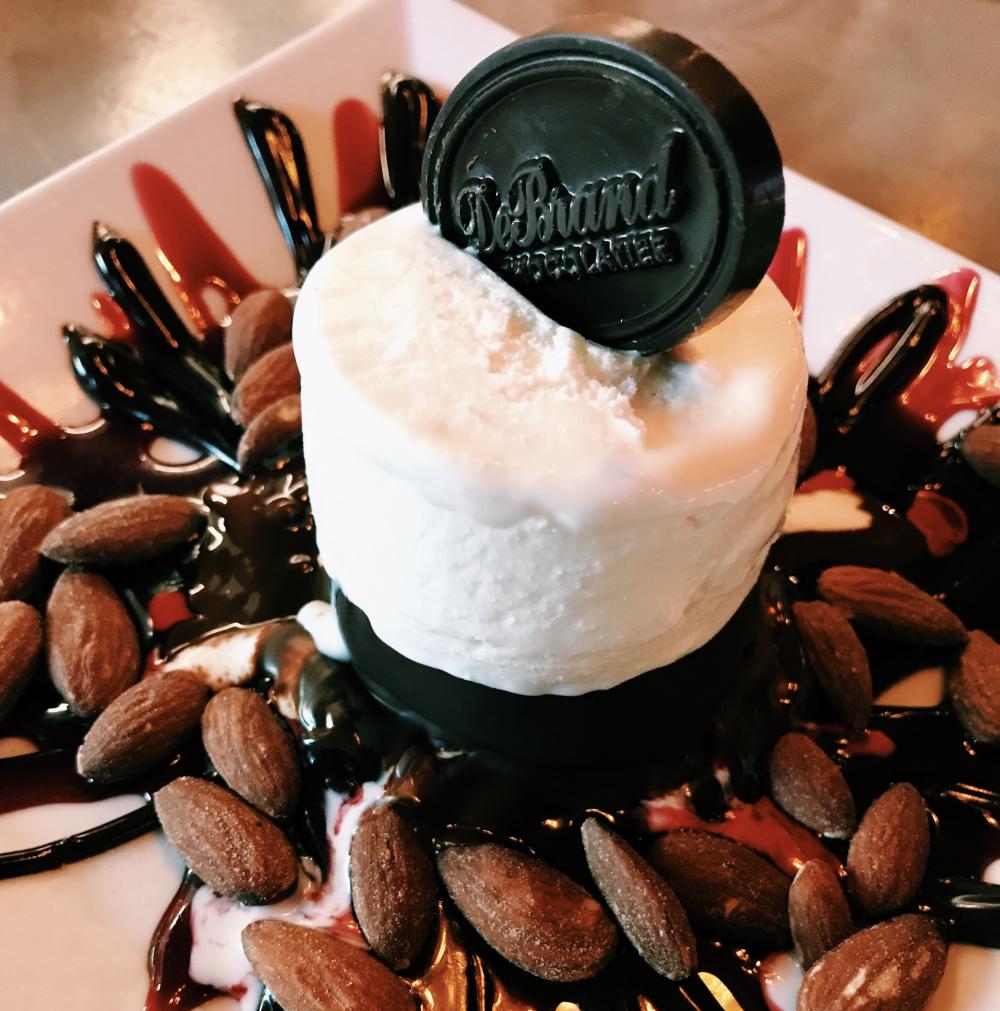 DeBrand Fine Chocolates
An iconic Fort Wayne luxury chocolate shop, DeBrand Fine Chocolates, has a beautiful way of delivering mouthwatering luxury chocolates. Think dark cherry decor, tasty chocolates, and fun pops of color at many of DeBrand's four Fort Wayne locations. 
Recommended Photo: Order a scrumptious sundae with all of the beautiful drizzled syrups of your choice.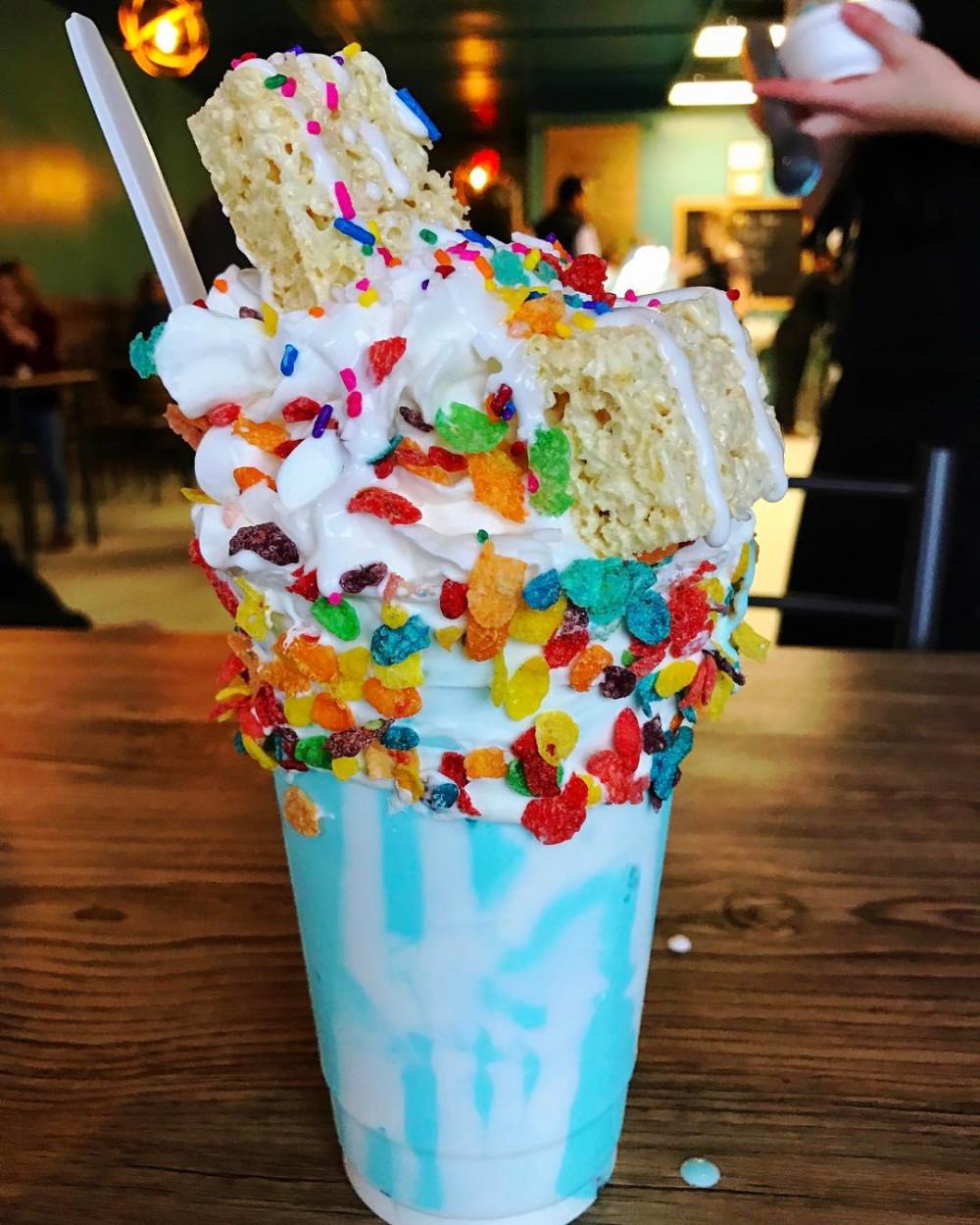 Just Cream: Ice Cream Boutique 
Just Cream: Ice Cream Boutique doesn't doesn't disappoint when it comes to making your treats absolutely sweet. You're going to love every shot that you take from here because it just shouts, "WOW." The "WOW" factor is explained by their assortment of ice cream dishes and milkshakes. The Extreme Shakes take photography to a whole new level with a shake filled to the brim with assorted treats.
Recommended Photo: Order an extreme shake and opt for a classic tabletop photo with that perfect lighting.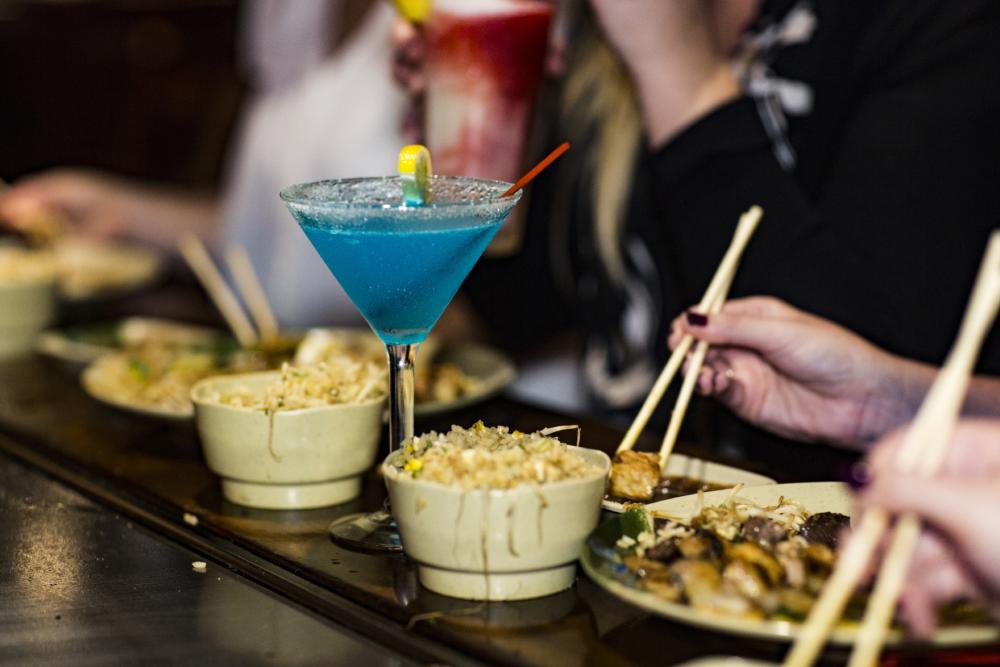 Takaoka
Hibachi grills just shout for adventure and exciting scenes. Whether you're celebrating a special occasion or just out and about with friends, the flames and joy that run through Takaoka are incredible. From having your food prepared right in front of you, and the food is beyond wonderful and it all makes for a fun, entertaining time.
Recommended Photo: Don't forget to capture the onion volcano when it catches fire! It's definitely a beautiful sight.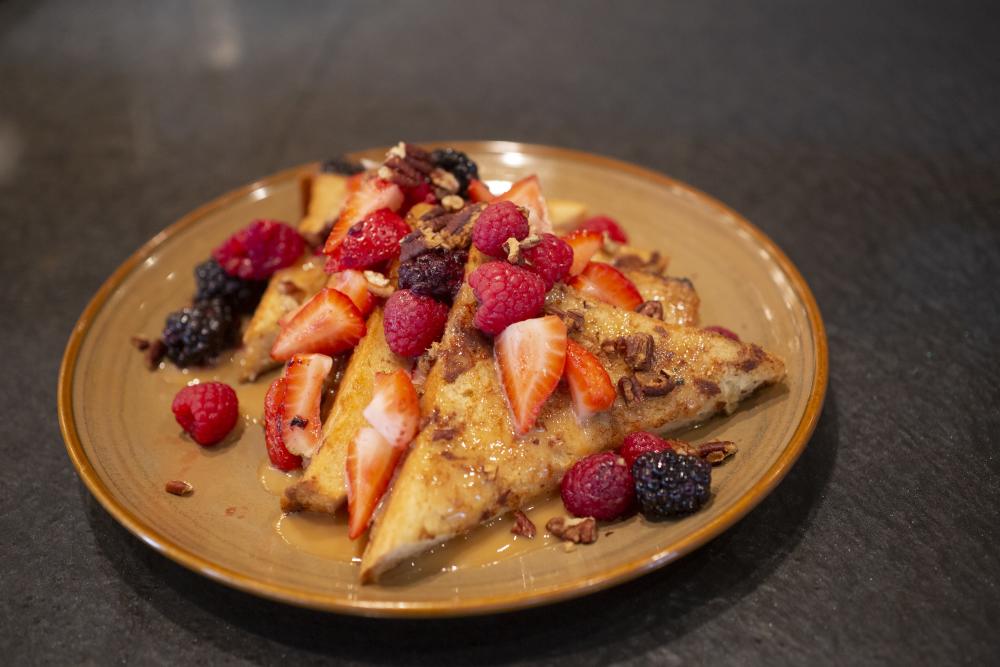 Proximo
Proximo brings a whole new level of unique to the table (pun intended). With each plate especially designed there is something for everyone to enjoy and explore. Every dish expresses a new shade of light and color. The plates are a perfect partner with whatever you might select from the menu, and the glow from inside adds to the metropolitan city atmosphere. When it's warm out, patio visits are best fit for brunch or late night dinners. 
Recommended Photo: Set your tables cape up, and don't forget to include the beautiful iridescent tables.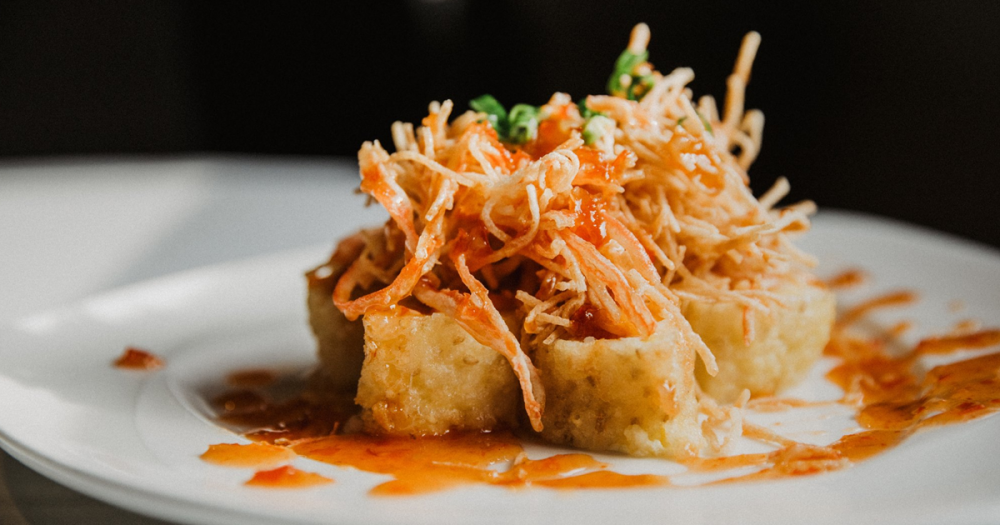 Umi Fort Wayne
When there's sushi, there's beautifully-crafted food. Umi does top-shelf creations through their ginormous sushi menu. Every roll has a spectacular difference and ties to various sentimental meanings. If you want to discover a large assortment of sushi, the Sushi Boat is wonderful!
Recommended Photo: The lighting inside Umi is peaceful and very intimate. This is a wonderful place to capture the pop of color in the sushi.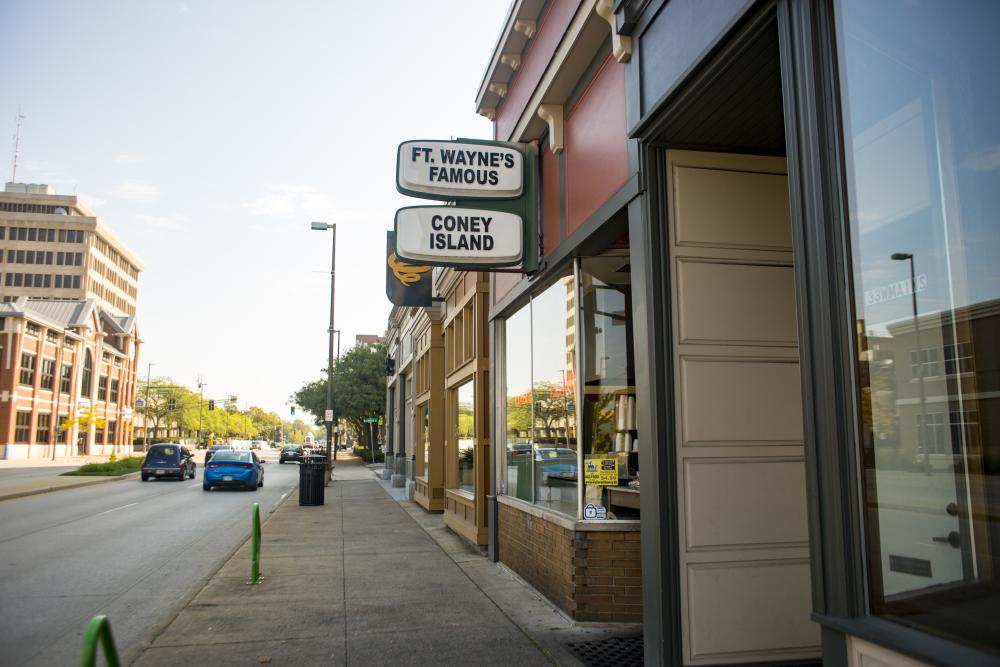 Coney Island
"Two and a coke." That right there is what you can describe as a Fort Wayne tradition. Fort Wayne's Coney Island is a local establishment that presents a weiner stand with other various dishes such as chili and hamburgers. Don't forget the Coke! Sitting at the countertop or tables, you will receive all of the amazing history from right there.
Recommended Photo: Coney Island is a classic Fort Wayne establishment, and the perfect place for a vintage photo.

Conjure Coffee
A sweet coffee shop that has a beautiful aesthetic, Conjure Coffee is a creative's paradise. From the gorgeous tabletops to the establishment's furniture, this is a spot made for creativity brewing. 
Recommended Photo: From beautiful latte art to cute macarons (top of page) let your creativity run wild!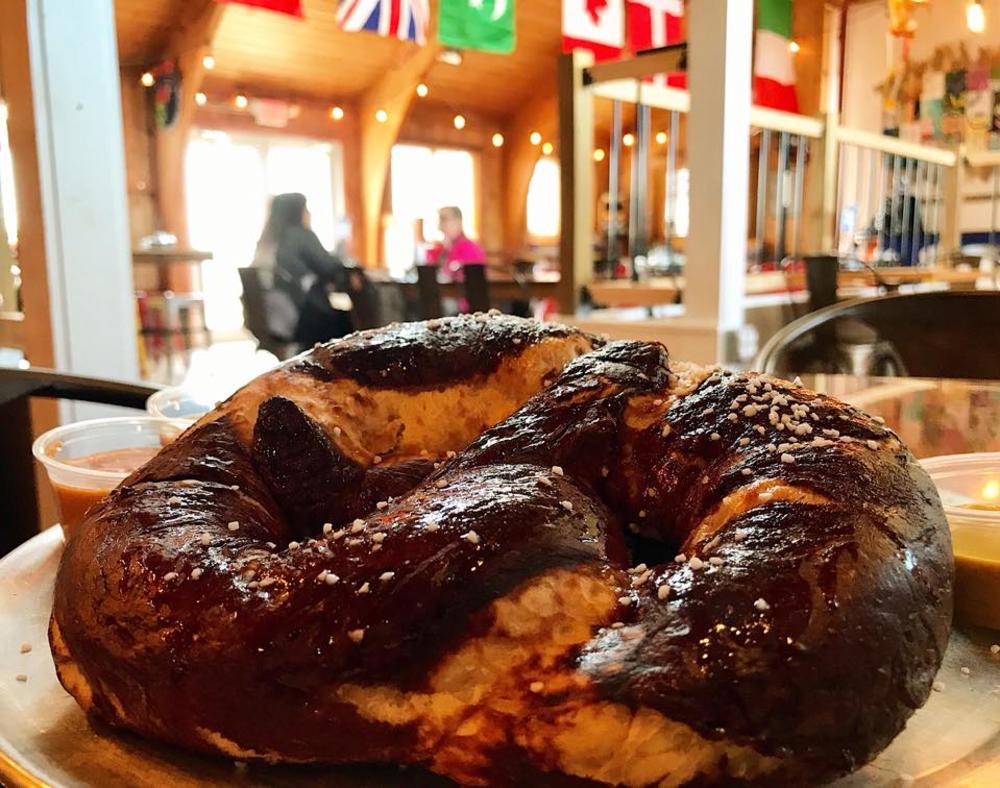 Teds Market
Located on the north end of town, Teds Market has such a fascinating aesthetic. It resembles a typical lodge that you enjoy meeting up with friends. The wood design just makes for a wonderful backdrop for that delicious craft beer or tasty dish.
Recommended Photo: Try out the pretzel for a classic Bavarian style lodge photo.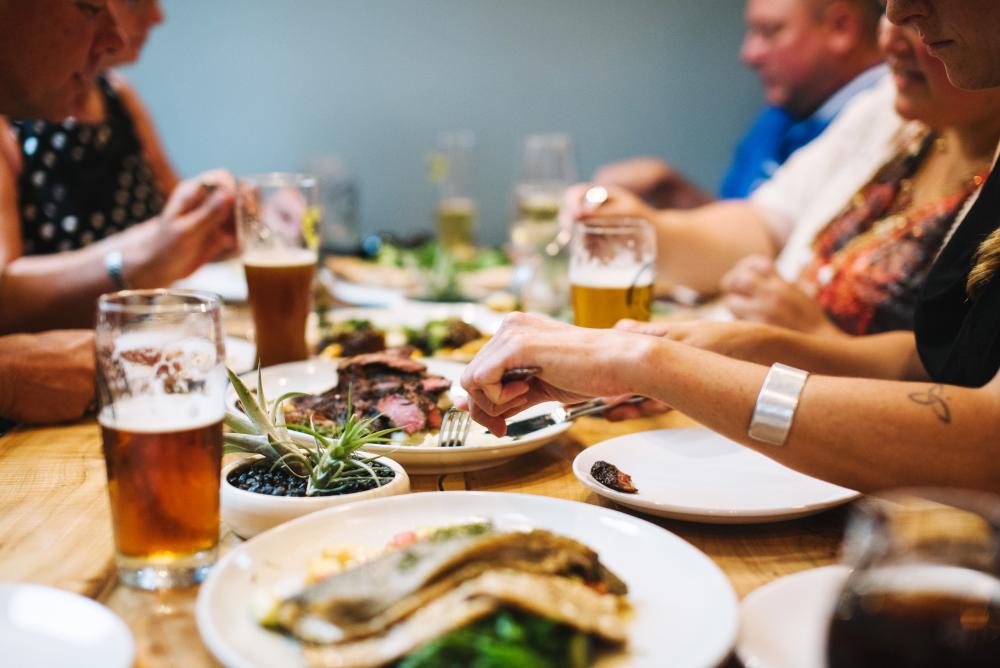 Junk Ditch Brewing Company
Junk Ditch Brewing Company not only brews incredible beer, but also puts together great food. Enjoy your meal at this former warehouse-turned-restaurant establishment. With the large windows and lighter tables, your shots of a drink or food will only look greater and greater. 
Recommended Photo: Opt for a booth near the windows for beautiful photo of your brews and food.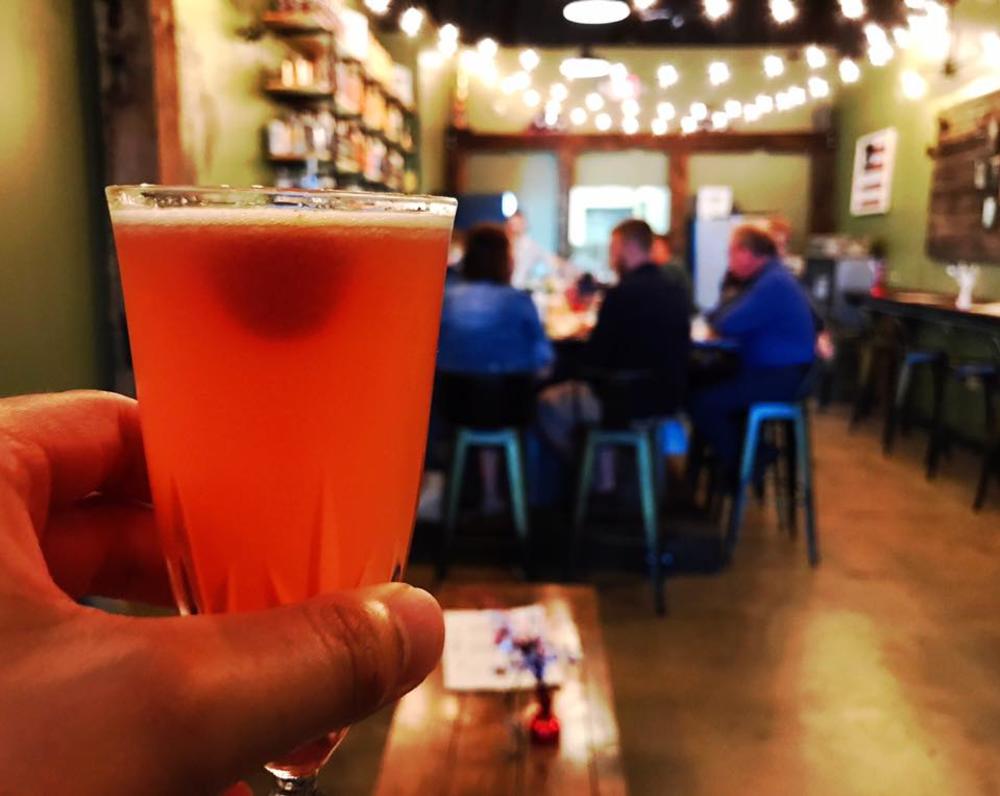 HT2
You name the cocktail, and HT2 can probably put it together for you. This lounge is a perfect spot for your friends or maybe just with your special someone. HT2 delivers enchanting lights with a cozy atmosphere. Sometimes, there is wonderful live music!
Recommended Photo: Grab a drink and opt for a friend photo!
The Deck
Whenever the mercury rises, it's bascially Deck season. Made from scratch drinks and a vibrant appearance offer you the perfect spot to enjoy an afternoon on Fort Wayne's riverfront. This is the best spot for any warm summer night or day. Don't forget, there's also a super delicious menu with several awesome dishes. We recommend opting for dinning first at The Deck and finishing off the night with evening drinks.
Recommended Photo: Pull up a seat at the bar and get the perfect angle of Fort Wayne's riverfront, and your commodious cocktails or a local brew!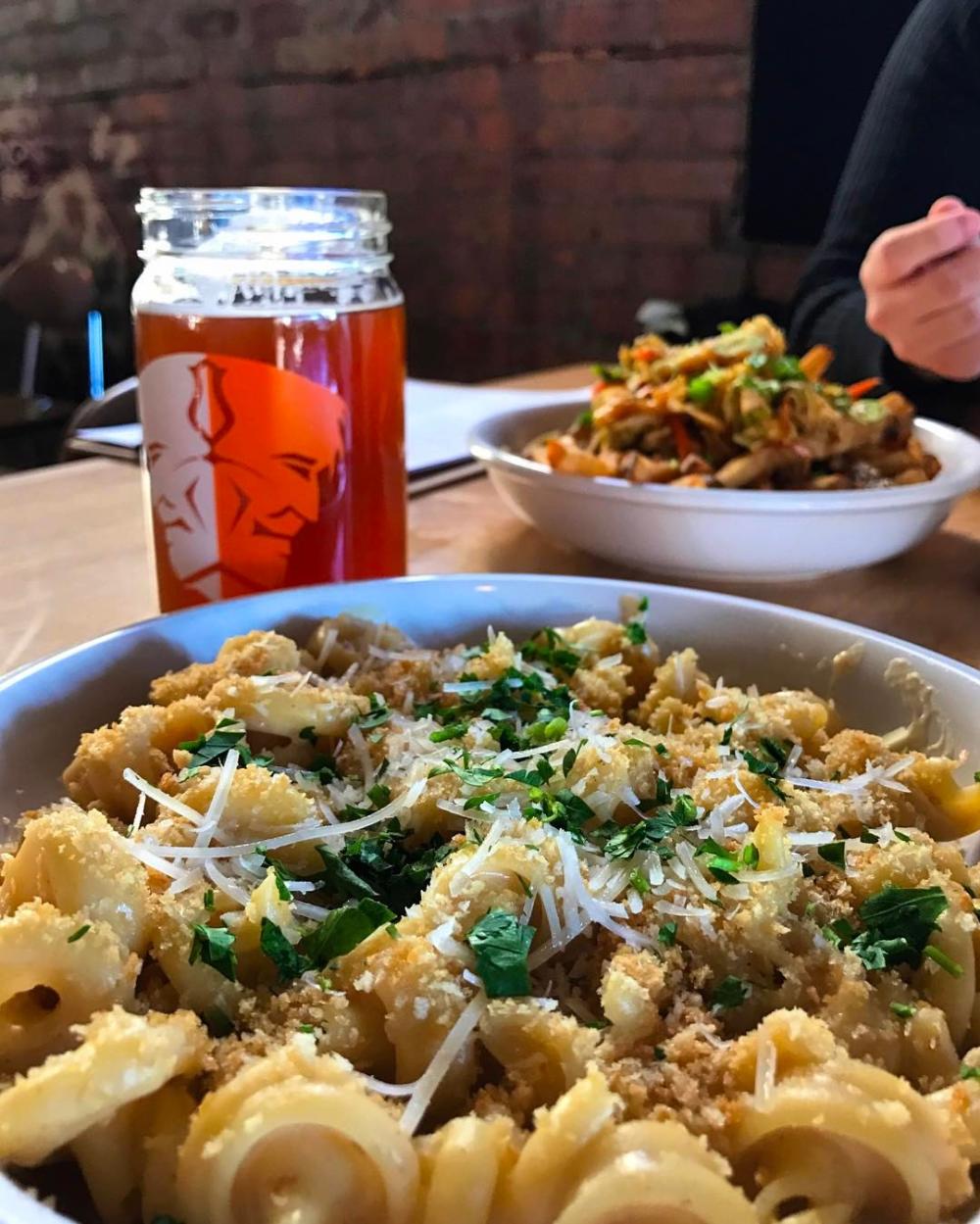 Trubble Brewing
A warm, industrial building feeling is what not only makes the beer taste good, but also the food. Trubble Brewing is a local gem that delivers an enchanting atmosphere that's the perfect place for your small or larger groups. From the tabletops to the decor, it gives a really neat nostalgic look. Outside, the patio is cheerful and especially during the summer. A perfect way to watch the sunset on Broadway is sitting at Trubble on a nice summer evening. Cheers! 
Recommended Photo: Depending on the nightly menu opt for a flat-lay of your food and brews.
Looking to take expand your photo-ops from outside the doors of the restaurant? Check out this blog next!