One doesn't usually associate the word 'cabaret' with Fort Wayne, but it is now possible to see a cabaret show at LaSalle Bed & Breakfast in downtown Fort Wayne. The owners of Fort Wayne's only B&B have arranged a series of shows to entertain local audiences. After visiting the LaSalle for their debut Cabaret show and an overnight stay, I'd say this is an event and place not to miss!
If you're unsure of what a cabaret is, it is a form of entertainment featuring music, song, dance, recitation or drama. It is mainly distinguished by the performance venue, such as in a restaurant, pub or nightclub with a stage for performances. The audience, often dining or drinking, does not typically dance but usually sits at tables. 
On Jan 30, my husband and I drove to LaSalle in late afternoon and registered for the night's stay.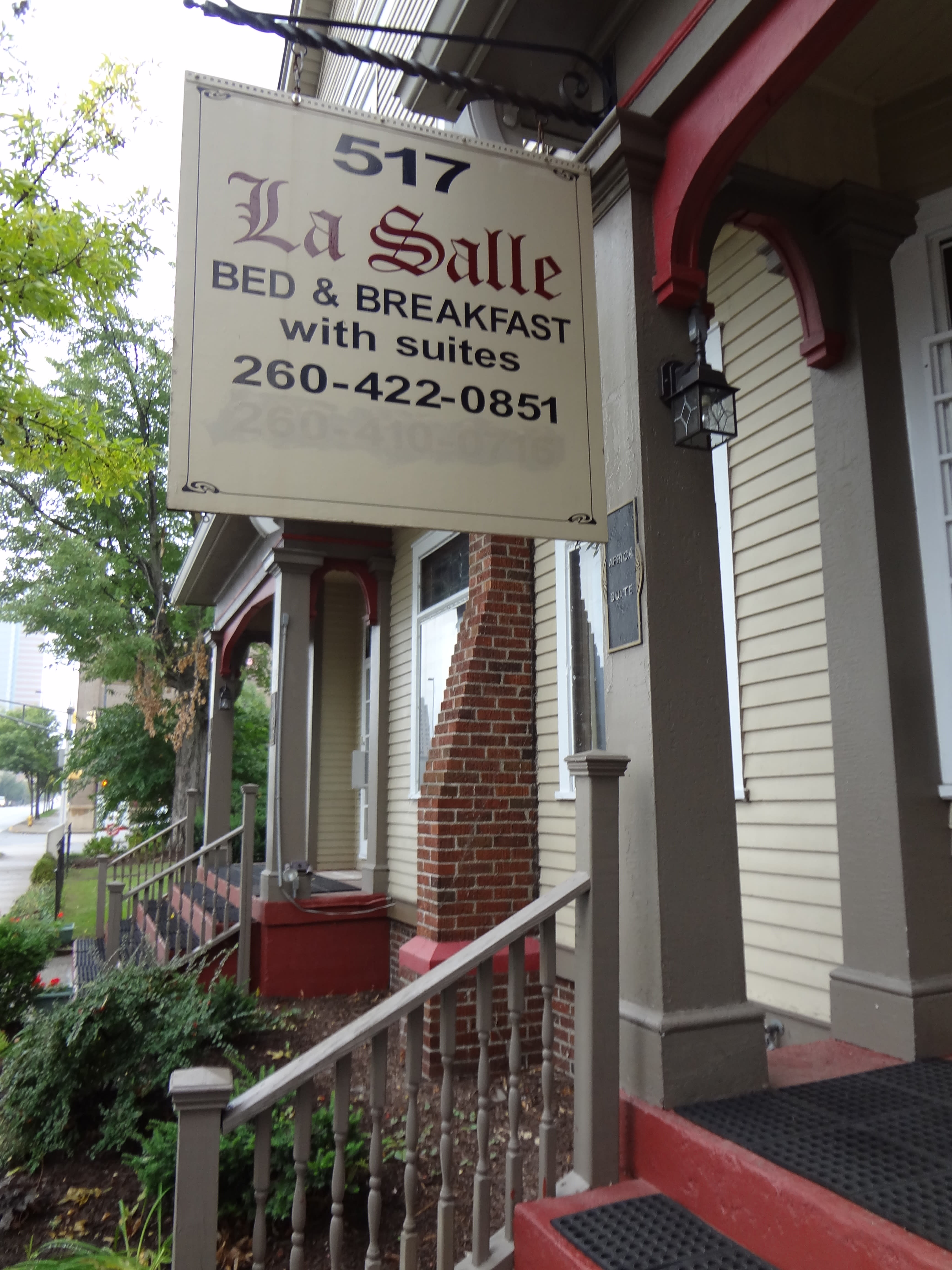 The entrance to LaSalle on Washington Blvd. is the one under a red awning. Inside, one climbs a flight of stairs to reach the second floor where registration and Cabaret performances are held. 
We were led to our room which was next door in the 1842 Sion Bass House. Our room was also located on an upper level. Someone who is unable to ascend stairs may want to request a room on the main level.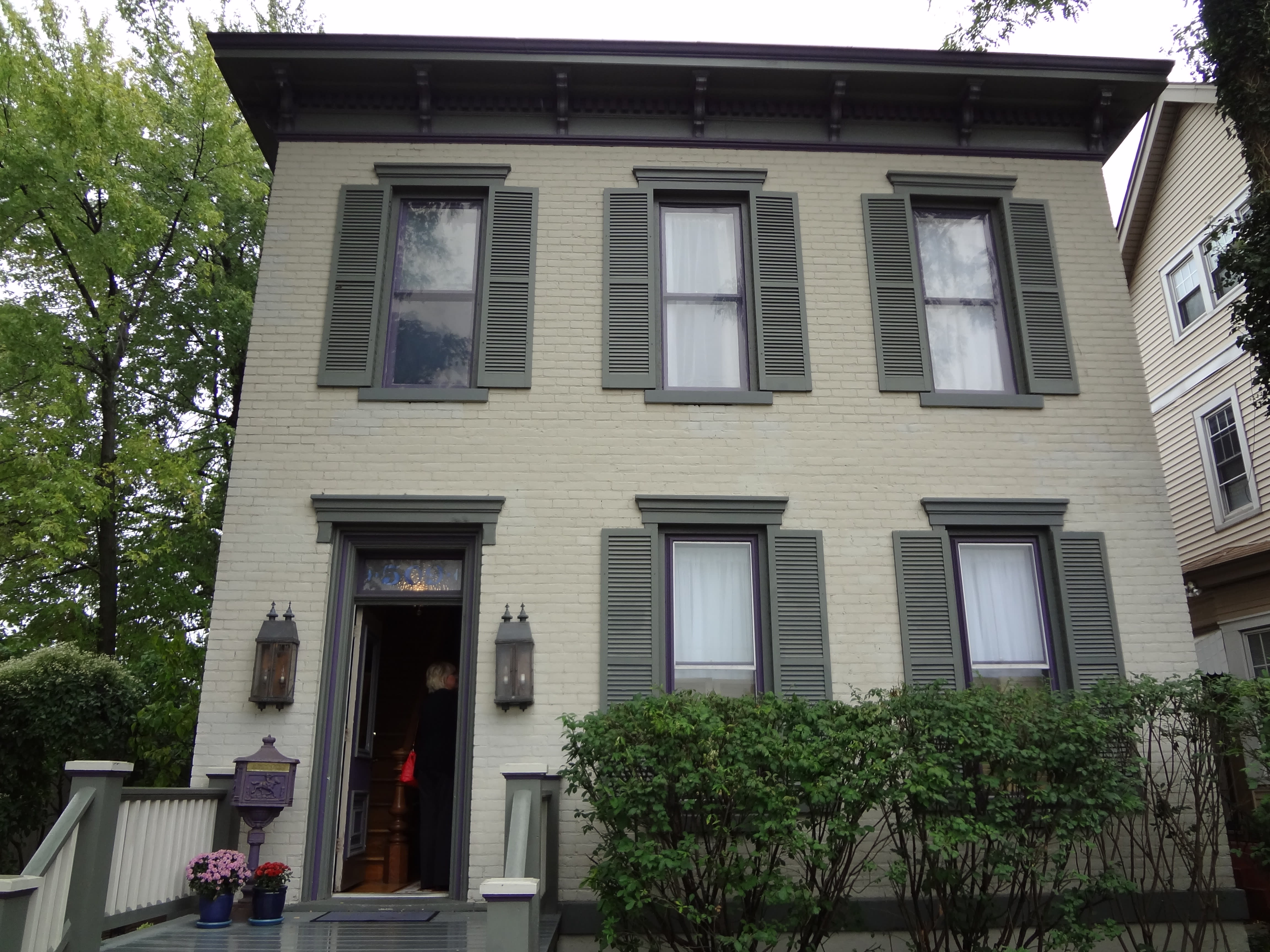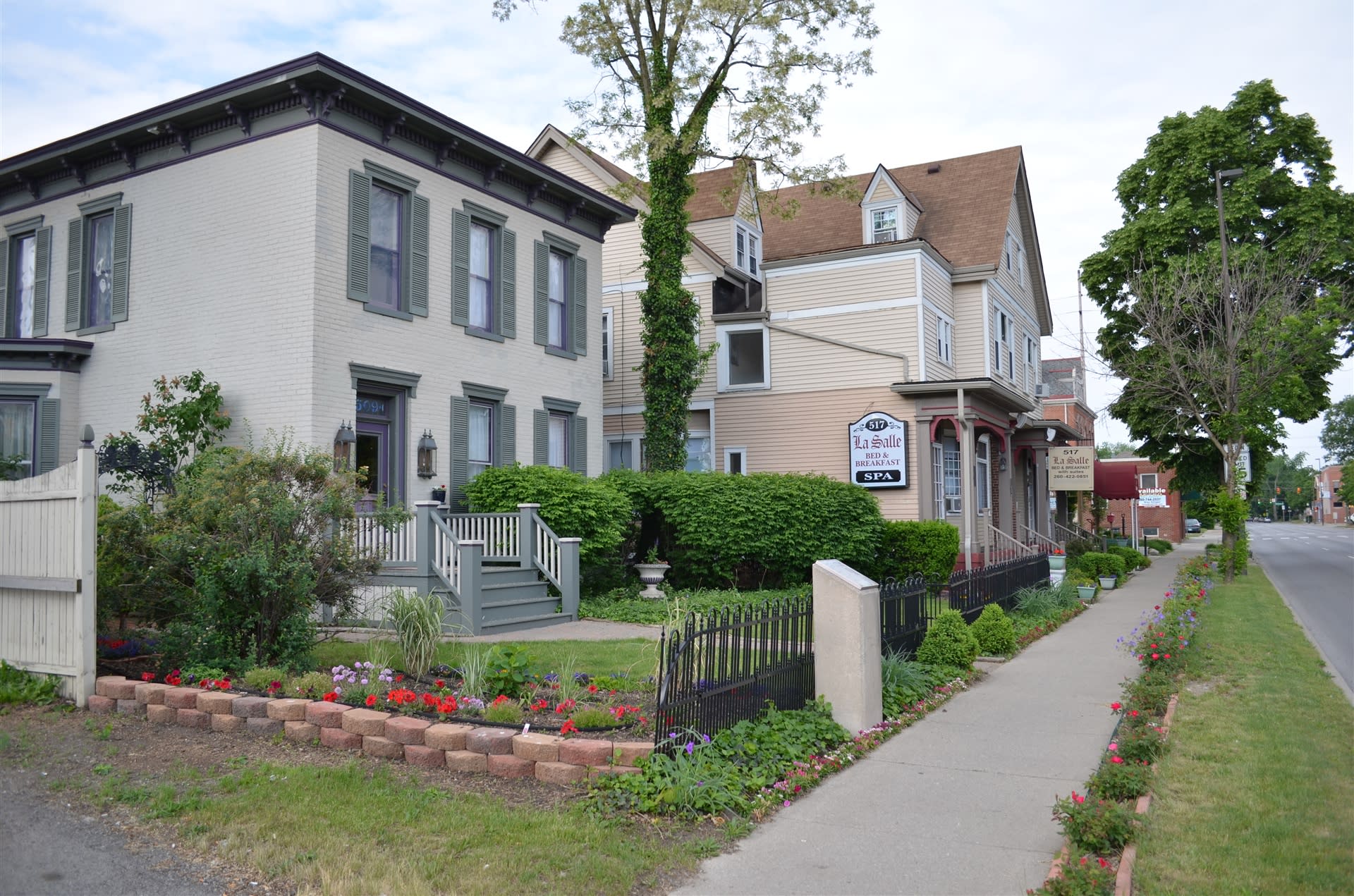 The décor inside both buildings was elegant and obviously influenced by the owner's French background. Paintings depicting scenes of Europe hung throughout the apartments. Walls were painted in dramatic reds, oranges and yellows.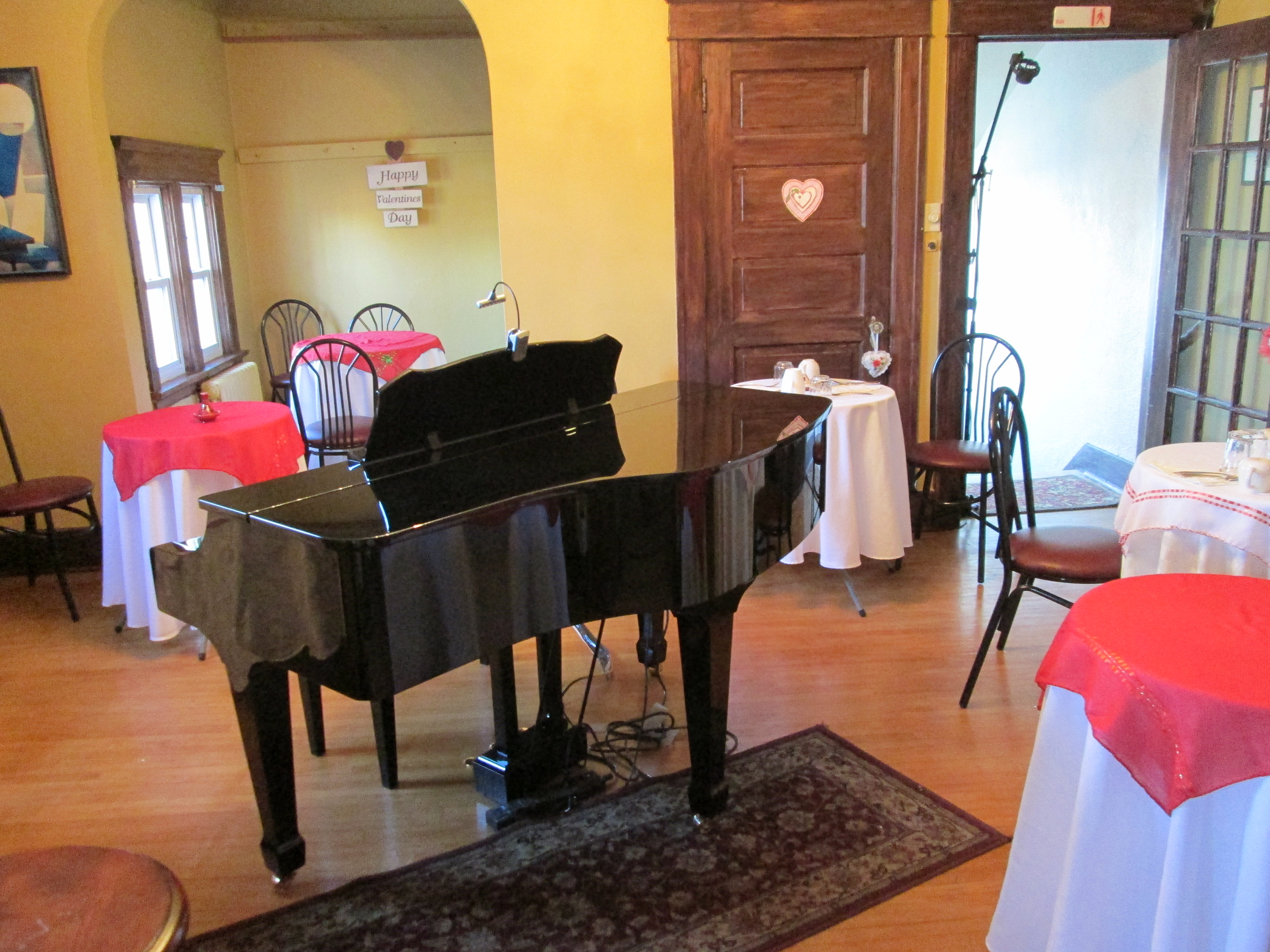 Our bedroom, the Lawton Room, was breathtaking. The king-sized bed was covered with a light-green paisley print quilt while matching green silk drapes adorned one window. Elegant seating and lamps completed the European look.
We left for dinner, returning at 7:30 p.m. to get a seat for the 8 p.m. performance. Tickets for the cabaret are $15 in advance, $20 the day of the show.

The cabaret soloist that evening, Brenda Williams, was one of the most vivacious entertainers I've ever seen. Her smile never dimmed during the 90-minute performance (there is an intermission). She genuinely seemed to love singing for an appreciative audience.
Based in Indianapolis, Williams has sung in the American Cabaret Theatre, Indiana Repertory Theatre and Beef & Boards Dinner Theatre. She has opened for Ray Charles, Beach Boys and Lee Greenwood. Her songs were fun, sweet and complemented by the musical talents of Fort Wayne resident Chris Rutkowski on the piano. Rutkowski is a professor of music at Indiana University Purdue University Fort Wayne.
The concert was held in adjoining rooms in the north part of the house. During intermission, the couple dozen or so guests moved to the back where the dining room became a cash bar. Drinks, fruit and cheese trays were available for purchase. The owner circulated among the guests to offer complimentary chocolates.

After the concert, we returned to our room where I indulged in a lengthy soak in the bathroom's whirlpool bath. Ahh!

The next morning we shared a delicious breakfast with couples from California and Wisconsin. Service at the LaSalle was always prompt and friendly.

The next cabaret performance is on March 13-14. Everett Greene will present a repertoire of tunes with his renowned baritone voice. Greene has recorded several albums, including an album of Hoagy Carmichael songs done by the Buselli Wallarab Jazz Orchestra.
The LaSalle Bed & Breakfast is located at 517 W. Washington Blvd.  
For more information or to make a reservation, visit them online or call (260) 422-0851.&nbs