If you enjoy studying your family's lineage, you do not want to miss the Indiana Genealogical Society Annual Pre-Conference and Conference to be held at the Allen County Public Library April 27 and 28!
The IGS Pre-Conference is Friday, April 27, 2012 from 9:00am – 6:00pm and will give attendees research time in the library. Topics of the day will include:
Indiana County Genealogists Show N' Tell
Social Media for Our Societies
Ask the Experts Panel
Pre-conference registration only: Pre-registration – $5 Registration at the door - $7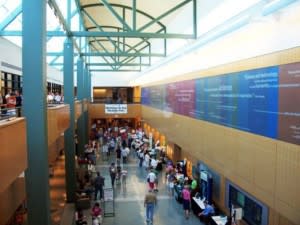 The IGS Annual Conference is Saturday, April 28, 2012 from 9:00am – 6:00pm. Debra S. Mieszala is the featured speaker.  Debra is a Certified Genealogist specializing in forensic genealogy, 20th century research, and the Midwest. She does genealogical research for the military to help locate family members of service members missing in past wars, and formerly did adoption-related research as a Confidential Intermediary in Illinois. A national-level lecturer and author, she has taught at the Salt Lake Institute of Genealogy and been published in the "NGS Magazine," "The Digital Genealogist," and "OnBoard!" Her talks will include:
Lessons from a Snoop: Collaterals and Associates
Bringing Our Soldiers Home
Digging Through Documents Word By Word
Patently Unique: Locating Patent Records, Online and Off
Second features:
What's New with FamilySearch with Michael Hall from FamilySearch
Finding Indiana Records and Research in FamilySearch with Michael Hall
Becoming an Expert on Using Ancestry with ACPL librarian, Melissa Shimkus
Writing a Book Using Family Tree Maker and Microsoft Word with Curtis Sylvester, President of the Allen County Genealogical Society of Indiana
Registration: IGS members - $30 Non-members - $40 Registration at the door - $45
For more information, visit them online.