Whether it be sensory sensitivities or accessibility concerns, traveling with a child who has special needs can be stressful.
What if the places you visit don't have accommodations for your child? While everywhere has to be ADA compliant, not all attractions and businesses go beyond that to be inclusive to those with disabilities. Well, Fort Wayne, Indiana has you covered! Here are my favorite inclusive family-friendly attractions in our beautiful city.

*Photo provided by AWS Foundation.
Inclusive Family-Friendly Activities in Fort Wayne
Science Central
Science Central is a favorite of kids and adults because of the interactive science experience.
It's no secret that their staff are dedicated to a meaningful experience, but they truly work hard to be inclusive to all. They provide AWS Foundation Special Abilities Days periodically that are free to those who could benefit from the special accommodations made for those with intellectual and developmental disabilities. Staff are trained to help with your needs and measures are taken to make the children feel more comfortable.
Science Central also now has a family restroom with an adult-sized changing table so nobody has to feel like they can't come to the fun.
Can't come on one of the special days? That's fine, just let the staff know what you need and they will help where they can.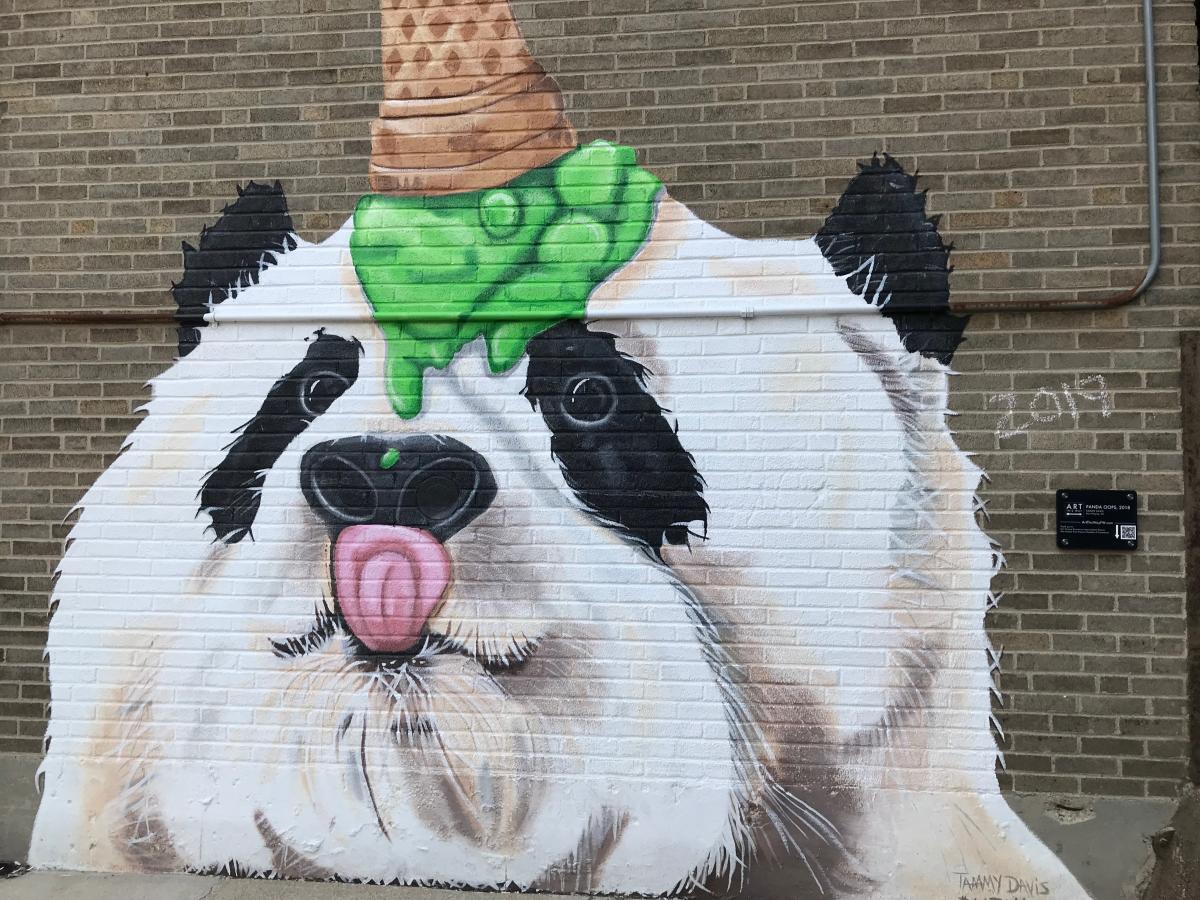 Downtown Murals
Public art is a staple of the culture of Fort Wayne and Art This Way has ensured that it's for everyone. All of the murals are accessible by wheelchair and anyone that enjoys a sensory experience will enjoy these.
This year, they added a cool new feature that I've already tried out. A few of the murals have a plaque that includes a QR code. If you scan that QR code it will take you to a video of the artist describing their work. This is a great way for anyone with visual impairment to still get in on the experience! You can find a map to all of the downtown murals here.

Performance Art
This is by far my favorite disability-inclusive attraction in Fort Wayne. Fort Wayne Civic Theatre hosts sensory-friendly performances of a few of their more family-oriented shows each season in a project called "Lights Up!"
In a matinee performance of the show, the Civic will keep lights on, turn the sound down, and eliminate any visuals that could be overwhelming. In addition, patrons are free to move around and make noise as needed without fear of disturbing others. I've attended one of the performances and it's exciting to see the joy that everyone feels about seeing the shows but also attending free of judgment.
In Fort Wayne, art is for everyone!
Fort Wayne Children's Zoo
The Fort Wayne Children's Zoo is a draw for visitors and locals every year and that's no surprise. I try to get there at least once a year and I don't even have kids.
They continue to work on their inclusion and recently became KultureCity Sensory Inclusive Certified. Because this is a "children's" zoo, anyone in a wheelchair can access and see everything the zoo has to offer. The train even has a space for a wheelchair which is a fun feature. Kids (and adults) can go in and pet, feed and brush the goats at the farm exhibit, and those of you with sensory sensitive kids know how great that is for them.
Speaking of touching animals, you can head over to Stingray Bay, dip your hand in the water and make a new friend. Feeding the giraffes is a fun experience, just remember that you can't touch them!
Whatever you decide to do when in Fort Wayne, I hope that you and your family feel included. Our community is striving to include those with different abilities in all aspects and it's showing more each day. Get out there and have fun!