I'm originally from Ann Arbor, MI, which is where I first encountered a cool organization called Opera on Tap. This nonprofit, which has chapters all over the world, brings opera singers into bars for evenings of tasteful alcohol-fueled arias. This format allows opera singers like me to perform what they want in casual settings, introducing new audiences to the art form in a cheeky, fun way.
In the Mix on Main in Fort Wayne, Indiana
Fort Wayne doesn't have an Opera on Tap chapter, and I thought this town deserved one. But when I brought up the idea to my boss at Heartland Sings, Fort Wayne's very own vocal production company, he had a great idea: start up a similar program of our own. Thus, In the Mix on Main was born.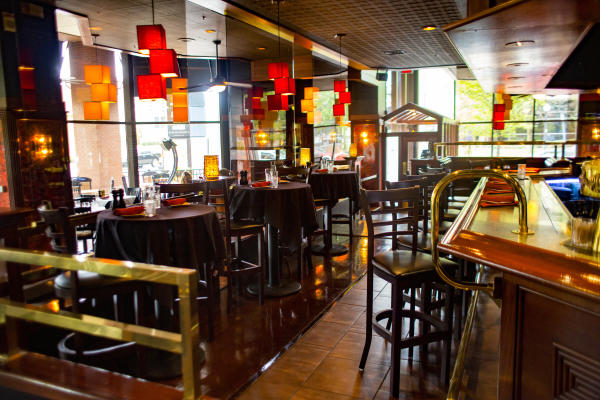 Park Place on Main: A Scrumptious Collaborator
Park Place on Main volunteered to be our partner in crime for our little experiment, dubbed In the Mix on Main. This new restaurant is located right on Fort Wayne's arts campus, making it the perfect spot for a musical event.
To make things even livelier, the restaurant puts together specials for each of our themed nights. For example, on Cabaret night a few weeks ago, Park Place on Main offered a coq au vin special. So far, the eatery has also offered 20% off all bottles of wine on In the Mix on Main nights—yet another reason to stop in!
New Night, New Theme
At In the Mix on Main, we have a different theme for each event. So far we've done an Italian Night, the aforementioned Cabaret Night, and a Valentine's Eve program. We'll even be veering off the opera theme with a Jazz Night. But if you're not into opera in general, don't worry--Heartland Sings prides itself on its cross-genre abilities, and so far every night has featured quite a mix of styles, including classical, pop, cabaret, musical theatre, and jazz.
Tuesdays Are the New Fridays
Tuesday is generally a pretty boring night of the week, so placing an event on that particular day is good for the venue and ensures that audiences won't have to fight weekend crowds for a seat.
Keep an eye out for future In the Mix on Main programs to brighten up your Tuesdays in Fort Wayne by checking the Heartland Sings website, and make sure to call Park Place on Main to reserve a table close to the stage!