It's all in the eyes – those clearly recognizable, larger than life eyes. I think that's how most people who aren't more than passably familiar with Japanese animation, or anime, identify it as such. What most people don't realize is how many popular animated shows were (or are), in fact, anime or were at least influenced by its style:
Speed Racer
,
Voltron: Defender of the Universe
,
Pokémon
…the list goes on. Whether you find it to be mainstream or for a niche audience, you will find it in Fort Wayne! For the fifth year, Fort Wayne, Indiana, is hosting Ikasucon, a three-day convention spotlighting Japanese animation, comics, and video games.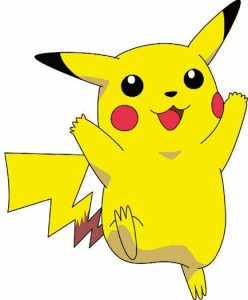 Anime is certainly nothing new – heck,
Speed Racer
first aired on American television in the late 1960s, and the style itself dates back to the early days of animation. But I think it's really the boom of late-1990s programs like
Pokémon
that brought anime to the masses. I cite
Pokémon
specifically because, well, I think most people have at least heard of it, and because it's a perfect example of how expansive and diverse a property can become (
Pokémon
the television series was actually developed after both the video game and the trading card game and has continued to grow over the last 15 years to include movies, toys, clothing, and more).
Pokémon
, like countless other properties, has a dedicated following, and it's those followers who will gather at Ikasucon to celebrate the characters and series they love so much. This year's convention will host several special guests, including many popular voice actors and artists. There will be several opportunities to buy merchandise (DVDs and manga, or Japanese comic books), attend panels and discussions, and play video games. The highlight for many, though, is the cosplay, or "costume play," where attendees dress as their favorite characters. Cosplay is always a big draw at conventions, and having attended quite a few conventions myself, I can tell you it's always entertaining. I have a couple friends who cosplay, and the devotion and skill with which they create their costumes is pretty amazing.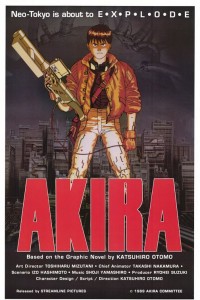 One last thing: If you really want to see what anime is all about, watch
Akira
. It's a dystopian science-fiction tale set in the city of Neo-Tokyo. It's got motorcycle gangs. It's got government experiments. Frankly, it's got everything. The first time I saw it, I was in eighth grade. Right as the movie was reaching its climax, lightning struck just outside my house. Watching
Akira
– not just a great animated film, but a great film – I kind of felt like I'd been struck by lightning, too. Ikasucon runs from July 8 - 10, 2011, at the Grand Wayne Convention Center here in Fort Wayne, Indiana. Three-day registration is $50. Please visit
www.ikasucon.org
for more information.