If you're a bookworm of the Fort Wayne variety, you've no doubt heard of and been to Hyde Brothers, Booksellers. Forget e-Readers, nothing beats the smell of a big, fat, bound book, and that's exactly what you'll find at Hyde Bros. Lots and lots of well-used and well-read books. No kidding, whenever I go in, I always stop just inside the front door and inhale all of that bookwormy goodness.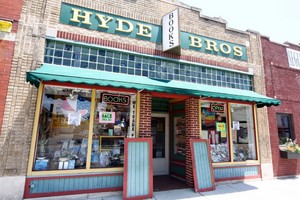 The self-proclaimed best-loved bookstore in Indiana, Hyde Bros. was in fact voted the Best Bookstore in Fort Wayne in Fort Wayne Newspapers' and FortWayne.com's 2012 Reader's Choice Best of... Awards. And rightly so. The store carries more than 150,000 titles in categories such as history, literature, nature, Indiana, science fiction and fantasy, mystery, horror, sports, religion and science.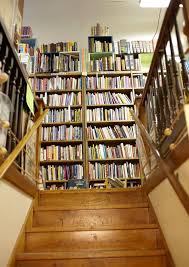 Another super-cool fact about Hyde Bros. is that you can sell and trade your own books. Click here to read a list of the types of books they generally accept.  Maybe you have a few books of your own that you'd like to pass on to someone else. Or maybe you've inherited a stack or come across a collection at an estate sale. If you don't quite love them, but you know someone else might, give Hyde Bros. a shot! You never know what you might find in return.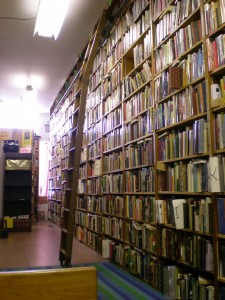 From a customer: "Hyde Brothers Bookstore is a wonderful place where a person can find great deals! A true book lover can lose themselves for hours upon end within the rows and rows of tightly packed shelves, searching for various literary gems!" So, if you've never been, what are you waiting for? And if you're new in town or just passing through, you have a major treat in store! Hyde Bros. is located in the historic Wells Street Corridor, just north of downtown, south of the intersection of Fourth and Wells Streets.
Contact Info:
1428 Wells Street Fort Wayne, IN 46808 260-424-0197 1-800-264-6369
Hours:
Monday - Saturday 10 a.m. to 6 p.m. Sunday 1 p.m. to 5 p.m.