Most visitors who visit Fort Wayne do so for its wonderful attractions. However, there are also people who not only visit us but also use our location as a travel hub to other areas.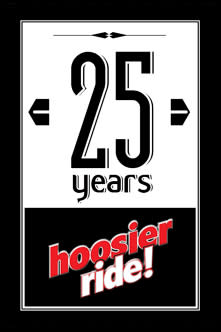 We're talking about the convenience of Hoosier Ride, which is celebrating its 25th anniversary this year, and offers several trips by motor coach to cities in Indiana, Illinois, Kentucky, Michigan, Ohio and Tennessee and on occasion, Canada.
Have a plane to catch in Indy but don't wanna drive there in the very early hours? Let Hoosier Ride take you while you catch up on your beauty sleep. If your passion is shopping in Benton Harbor, Bloomington, or Chicago, save your energy and hitch a ride with the spacious coach - and bring your friends along!
The company (a part of Miller Transportation), which also offers Package Express Service, Casino Service Routes, Charter Service and Commuter Services, is proud to give discounts for seniors, children, military folks, and for travelers with disabilities.
Hoosier Ride buses feature air conditioning, on-board restrooms and tinted windows. Foot rests and reclining seats are included, with a small pillow, and food and non-alcohol drinks may be carried on board for the passenger's consumption.
Tickets may be purchased online, by phone, in person at the Miller Transportation terminal (or a Greyhound agency) or they can be printed out on your computer, if you desire.
Ready for a fun, no-hassle trip after seeing the attractions of the Fort? Hoosier Ride awaits you!