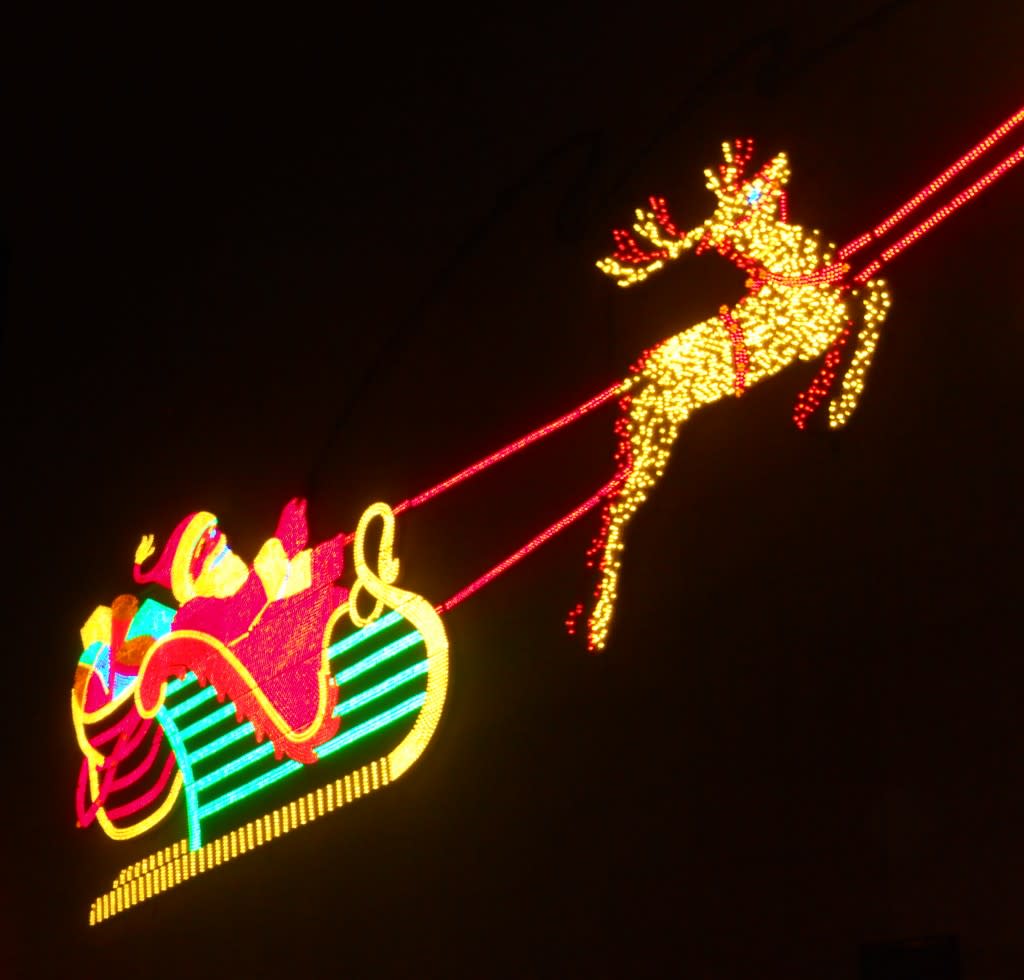 It has been a family tradition of ours for as long as I can remember. As a child, my grandfather would bring me downtown to enjoy a Coney Island hot dog under the lights of Santa and his reindeer. Now, as a mom, I make sure my family never misses the opportunity to make the same memory. This tradition is one you can customize for your own family. The must-have ingredients are Coney Island and the historic Santa and Reindeer display. How you choose to mix them is up to you! Consider these options:
Enjoy a carriage ride through downtown before or after dinner at Coney Island. There are a few carriages that leave from under Santa. I recommend making reservations if you're planning for a weekend.
Eat at the famous Coney Island. No matter how you like your dogs, you can't go wrong with this classic Fort Wayne establishment. Don't forget to grab a classic Coke in the glass bottle!
Sit in the glow of Santa and his reindeer. There are always a few other families in the parking lot doing the same. Don't be afraid to ask someone to capture your family photo under the lights. Just be sure to return the favor!
Our family tradition is to get our Coney Island to-go and enjoy dinner in the car, under the lights. After we've eaten and taken a few photos, we drive through downtown enjoying the other light displays and waving to the carriages. My husband is not a Fort Wayne native and every year he remarks that "this" is what makes him love our community. Creating these traditions and memories feel like small-town America, while at the same time being in a city that offers so many big-city amenities.