This year the
Foxy Ladies Art Posse presents "The Holiday Gift Market"
a free event open to the public, which will showcase artwork and locally-made crafts. Consider purchasing one-of-a-kind gifts for your loved ones this holiday season all while supporting local artisans! The event takes place from 11 a.m. to 5 p.m. Saturday, November 24 at the Artlink Contemporary Gallery, located in downtown Fort Wayne, Indiana, at 300 East Main St.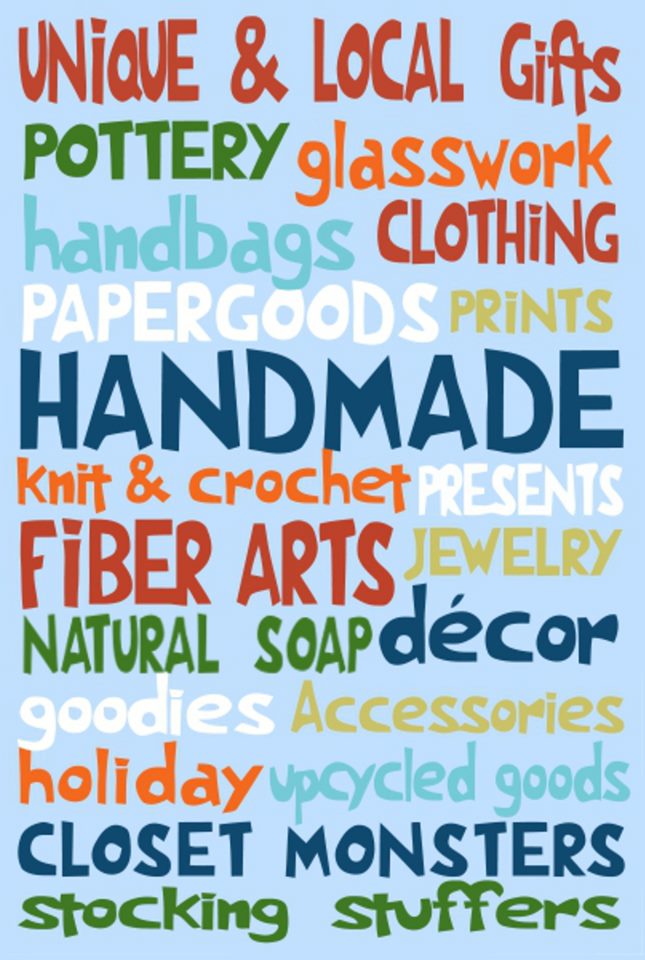 Featured artists this year include: Ruby Green, Jean Fabini, Josie Dellinger, The Green Stitch, Shirley Bruck, Lorri Courtney, Stonewares by Laura, Mandy Jane Glass, Imaginary Animal, Polly Esther Threads, Amy Krucina Soaps, Portley Colwell, Paul Demaree, IsaLou Lane and Holly Jennings This year's event is a stop on the Downtown Improvement District's "Holly Trolley" route, which features stops at local businesses and attractions downtown for the holiday season. For more information on the "Holley Trolley" route and Fort Wayne's "Holiday Fest"
visit the event online
. Also,
visit "The Holiday Gift Market" event on Facebook
to RSVP and find out more information.