In as much as giving and receiving is a major part of the holiday season, so is looking for the biggest and brightest tree. Jefferson Pointe is a major attraction for those looking for something different but this year they have something exceptional to offer their patrons. Jefferson Pointe says, "Feast your eyes on this!" The largest synchronized tree of lights in the area.
Katrina Newman, the Property Marketing Manager of Jefferson Pointe, was very excited about all the things that are being offered to entertain families and adults during their time at this open-air lifestyle shopping center. Now as you stroll and take in the sights, sounds and smells you can see a one of a kind Christmas tree. Light shows occur every evening from 6 pm to 10 pm ET on the half hour. This puts the atmosphere in a playful and joyous mood.
From visiting with reindeer, to sitting on Santa's lap for a photo, both occurring at the indoor play area from noon to 8 pm Monday-Saturday, and noon to 6 pm on Sunday, there is even more for an individual to do. You have a perfect setting for a place to spend a day of shopping, dining, and entertainment.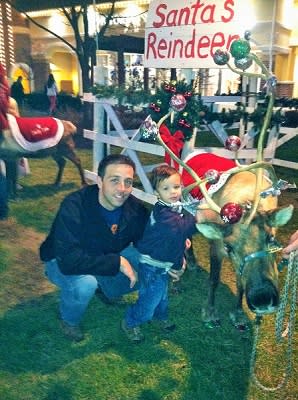 If you think the tree's excitement leaves when Christmas is over, think again. Jefferson Pointe will be keeping the tree up to remind customers to celebrate big for 2016 with some appropriately themed music to rock out to for the New Year, a way to end the year with lights, sparkle and shine. Not to mention paying homage to Star War fans everywhere by offering a light show based off the theme music.
Whether it be looking for the perfect gift for mom, the perfect thing to bring to the office party, or just a night out; Jefferson Pointe has something to meet your holiday needs and songs to send you on your merry way, with the emphasis on having a Merry Everything. This year looking for the next big thing could be a lot of fun.
Wishing you Peace and Happiness!