Celebrate the season together in Fort Wayne, Indiana! Even though the festivities look different this year, Fort Wayne is still home to dozens of wonderful ways to make your season Merry and Bright!
Start planning an unforgettable holiday weekend today!
10 Can't-Miss Holiday Events in Fort Wayne, Indiana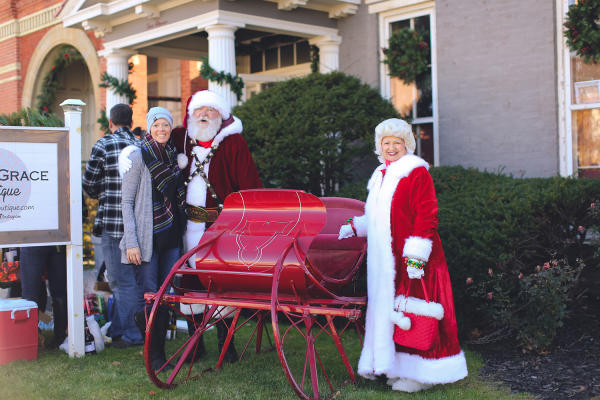 1. The Days of Holly Shopping | SATURDAYS BETWEEN THANKSGIVING AND CHRISTMAS
Shop small at the dozens of specialty retailers and unique boutiques in Downtown Fort Wayne! Dozens of small businesses, museums, restaurants and more will be open on Saturday, November 28 from 11 a.m. – 5 p.m. and all throughout the month of December during the Days of Holly Shopping! Every Sunday between Thanksgiving and Christmas will offer special surprises throughout downtown, alongside open shops and festive faces! Learn more about this event, and plan your shopping list at downtown's retail locations.
Search for hidden snowmen throughout Fort Wayne to claim your prize, and keep your eyes open for other delightful surprises! So bring your family, your masks, and your yuletide vibes. Let's create new memories during The Days of Holly Shopping in Downtown Fort Wayne.
2. The Nutcracker | DEC 4 - 13
Fort Wayne's annual presentation of the Nutcracker Ballet performed by the Fort Wayne Ballet is a beautiful holiday tradition for all ages. The ballet, the costumes, and the staging transport you to a world of snowflakes, dreams and wonder. An additional sensory-friendly performance makes this truly magical for all to enjoy.
3. Festival of Trees | NOV 25 - DEC 2
The Festival of Trees is a staple of Fort Wayne's Christmas season for over thirty years. There's something magical about strolling through the Embassy Theatre's main lobby, with towering – and petite - trees shimmering in lights, ribbons, and ornaments. Photo taking is a must at the Festival of Trees, and virtual visits with Santa make the visit magical! Be sure to plan ahead in 2020, due to special ticketing and Covid-precautions.
4. "Oh? Christmas Tree!" at the Botanical Conservatory | NOV 21 - JAN 3
Another camera-worthy event, the Botanical Conservatory always puts together a beautiful display. And this year should be no exception with their "Oh? Christmas Tree!" exhibit. From the Viking jól tree to the shrubby Mexican arbolito, from the log used in the Catalonian tió de nadal to the Italian ceppo shelf, there is a world of holiday tradition associated with the tree. Enjoy this glimpse into unfamiliar Christmas symbolism from around the globe as you stroll through the Atrium, Garden Gallery, Showcase Garden, and beyond.. 
5. Santa Train | DEC 5-20
Explore Santa's railroad workshop, enjoy a cup of hot chocolate and climb aboard his red caboose during the 19th Annual Santa Train. Each trip is operated by a vintage diesel locomotive and lasts approximately 20 minutes. Buy these tickets now, as this event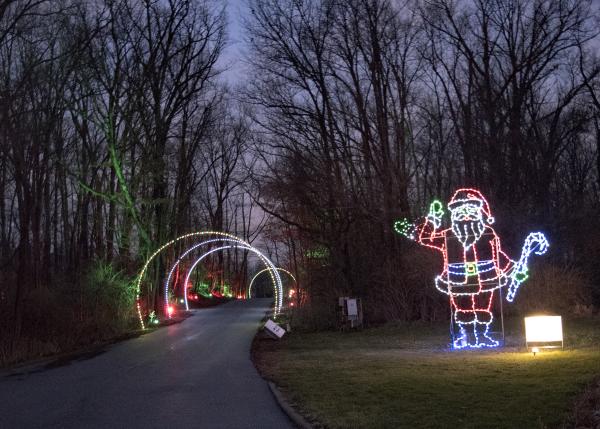 6. Fantasy of Lights | NOV 13 - DEC 31
The Fantasy of Lights is an annual evening tradition! Over 120 different LED displays portray everything from a racing stagecoach to a gingerbread house and teddy bears and more. Angels, crèche scenes, wise men on camels and lovely light tunnels turn the night time into sparkling wonder as you drive through. Carriage rides are offered to those willing to challenge the chill – but you might want to drive through in your warm car. Just remember to keep your parking lights on, so that when you pull over to snap a photo, others can see your vehicle and pass you safely.
7. Festival of Gingerbread | NOV 27 - DEC 13
One of the yummiest traditions in town, the Festival of Gingerbread features hundreds of gingerbread creations, from professionals and children alike. Choose your favorite, and plan to attend during one of their special events.
8. Christkindel Market | NOV 14
Park Edelweiss will be transformed into a winter wonderland full of German holiday gifts and goodies during this Christkindel Market. Come bask in the warmth of the holiday season while shopping at many displays by vendors from around the Midwest, featuring authentic German gifts, toys, nutcrackers, and much more. A special visit by Saint Nikolaus will be a highlight of the day. And be sure to fuel up for the day with our own homemade bratwurst and glühwein!
9. Fort Wayne Artist's Guild Holiday Market | NOV 25 - DEC 26
Do your Christmas shopping while supporting local artisans. The Fort Wayne Artist Guild's Holiday Gallery will feature the works of over 35 local artists and more than 150 different items, this holiday popup market will have works of art from many different fields: oil, acrylic, ceramics, mixed media, prints and cards. Enjoy this special event all month long, and check out many other Holiday Markets taking place throughout the community this season.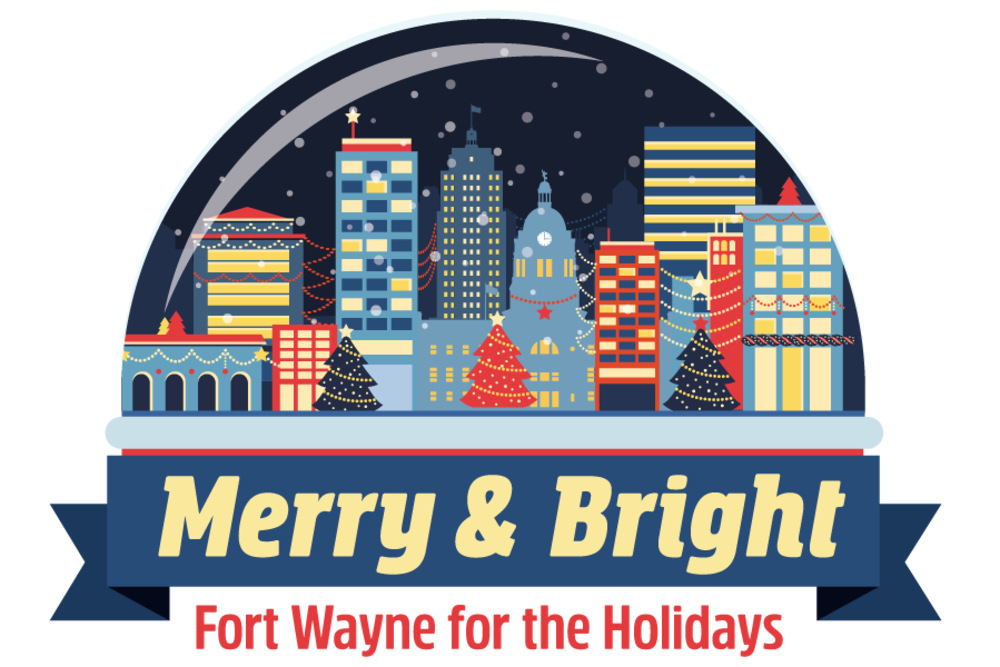 10. Merry and Bright - A Season of Lights
Fort Wayne has decked the halls this season and you are invited to enjoy the dazzling displays found all throughout the community. Download driveable maps of the Craziest Christmas Houses, enjoy Downtown Light Displays, and discover ways to take in the sparkle of the season this year!
To learn more about a season of celebration, visit VisitFortWayne.com/holiday to start planning your magical Fort Wayne getaway!
This post was originally published in December 2018 and has been updated.