Kick off your holiday celebrations in Fort Wayne, Indiana. From Mannheim Steamroller to the Nutcracker Ballet and beautiful holiday displays, there's a little something for everyone.
Start planning an unforgettable holiday weekend today!
9 Can't-Miss Holiday Events in Fort Wayne, Indiana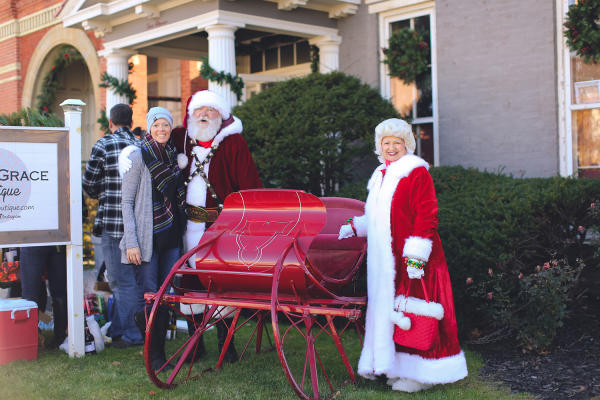 1. Holly Trolley | NOV 24
Hop on a trolley and explore Fort Wayne's downtown shops! Almost 70 different small businesses, museums, restaurants and more will be open on Saturday, November 24 from 11 a.m. – 5 p.m. Explore the West Main Shops, the Wells Street Corridor, and Downtown Fort Wayne with your friends to see just what our venues have to offer. Trolley rides are free.
2. The Nutcracker | NOV 30 - DEC 9
Whether you see it with live music from the Fort Wayne Philharmonic, or with canned music, either presentation of the Nutcracker Ballet performed by the Fort Wayne Ballet is beautiful. The ballet, the costumes, and the staging transport you to a world of snowflakes, dreams and wonder. For an extra special time with your kids, check out the Sugar Plum Party which happens after weekend matinee performances. Photo opportunities and treats are available at this extra ticketed event.
3. Festival of Trees | NOV 21 - 28
A staple of Fort Wayne's Christmas season for over thirty years. Come to see dozens of individually decorated Christmas trees sponsored by area businesses. There's something magical about strolling through the Embassy Theatre's main lobby, with towering – and petite - trees shimmering in lights, ribbons, and ornaments. Photo taking is a must at the Festival of Trees, and of the Embassy lobby, too! 
4. Victorian Christmas at the Botanical Conservatory | NOV 17 - JAN 6
Another camera-worthy event, the Botanical Conservatory always puts together a beautiful display. And this year should be no exception with their Victorian Christmas exhibit. Be prepared to see towering flocked pine trees and gorgeous poinsettias in a multitude of shades and shapes. This year's holiday focus is the Victorian era, with handmade décor, a decorated "house" and a lamp-lit street. Always worth a second look, the Botanical Conservatory has a wonderfully peaceful vibe that is cozy and just the way to wind down from a busy week. 
5. Christmas at the Castle
Did you ever want to see an old mansion beautifully decorated for the holidays? Then historic Brookside, former home of the Bass family, is the perfect place to explore. Located on the grounds of the University of St. Francis, Brookside Mansion transforms into a beautiful Christmas display complete with exquisite decorations, trees, ribbons and florals.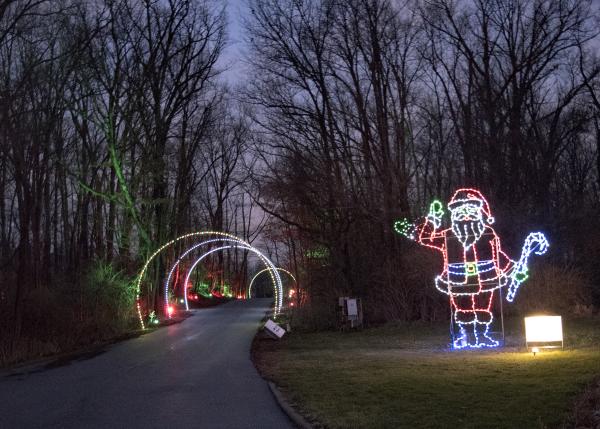 6. Fantasy of Lights | NOV 20 - DEC 31
The Fantasy of Lights is an annual evening tradition here: everyone wants to go see the lights in Franke Park. Over 120 different LED displays portray everything from a racing stagecoach to a gingerbread house and teddy bears and more. Angels, crèche scenes, wise men on camels and lovely light tunnels turn the night time into sparkling wonder as you drive through. Carriage rides are offered to those willing to challenge the chill – but you might want to drive through in your warm car. Just remember to keep your parking lights on, so that when you pull over to snap a photo, others can see your vehicle and pass you safely.
7. Manheim Steamroller | DEC 1
Could you know that Christmas was coming without a little music from Manheim Steamroller? Probably. But it doesn't hurt to hear some of their best-known favorites – live and in concert at the Embassy Theatre, no less. Billed as "one of the longest running tours in the music industry," you won't want to miss the sounds that have sold more than 40 million albums.
8. Joyeux Noel et Bonne Annee | NOV 24
Merry Christmas and a Happy New Year from the Old Fort! On Saturday, November 24, the Old Fort will come to life with historical re-enactors and some old-time shopping at their celebration called Joyeaux Noel. In years past, the Old Fort's rooms have been open, fire crackling in the fireplace, crafts for kids, old-fashioned decorations and hot cider and snacks waiting for hungry customers – not to mention all the other products available for purchase. You can reach the Old Fort by driving up or by hopping on the Holly Trolley. Come see what Christmas and shopping were years ago!
9. Le Chic Holiday Market | NOV 30 - DEC 1
Anything that takes place in the Coliseum is going to be big, so when you see that Le Chic Holiday Market will be in Expo Room III, well, you know you will have plenty to explore. Think of jewelry, clothing, soaps, pillows and more – this event has plenty to explore. Featuring over 100 vendors, the first 100 adults who get in line will receive a Vera Bradley Chic Sack. 
BONUS: From Medieval to Metal | Through JAN 6
Ever wonder how guitars became the instruments they are today? Well, they've taken more than 500 years to evolve, and the Fort Wayne Museum of Art has the story, with the instruments to back it up. Starting with the Moorish oud, there are over 40 stringed instruments on display, including a six-foot Renaissance theorbo and pieces like the modern Italian Eko.
BONUS: PAW Patrol Live! Race to the Rescue
Live shows at the Memorial Coliseum are always fun – especially when costumed characters are involved. And this weekend, you won't want to miss PAW Patrol Live! When Mayor Goodway disappears on the day of the Great Adventure Bay Race, the hero pups are called in to help.