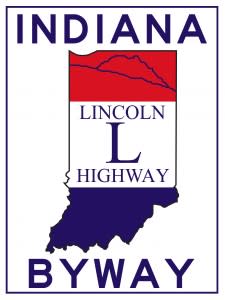 The historic Indiana Lincoln Highway Byway is one of the featured trails in the new 2012 Indiana Travel Map. The Lincoln Highway was the first named automobile road that crossed the United States of America from coast to coast. The Lincoln Highway was named an official state byway in 2011.

The highway, named in honor of our nation's 16th President, was originally formed in 1913 and spans across the country for a grand total of 5,869 miles. In Indiana, the highway travels through more than 40 towns and completes the stretch from Pennsylvania to Ohio.

The city of Fort Wayne is one of the contributors who helped make it possible for the road to become a byway and be featured in the travel map. Along the original 1915 route through Fort Wayne, there can be seen red, white and blue signs marking the byway.

If you are looking to take a drive, you can learn more online and then hop on the historic Lincoln Highway Byway and follow the road markers through Fort Wayne and rediscover what was known as the "Main Street Across America" long before interstate highways were born!