When my family comes to Fort Wayne to visit me, the first thing I do is give them a walking tour of the neighborhood I live in. Maybe you're wondering why...yes, I want them to simply see the neighborhood where I live. But even more so, I live in the West Central Neighborhood in downtown Fort Wayne, which is rich in historical buildings and significance. 
West Central Neighborhood - Fort Wayne
West Central was developed in the 1830's, when the city was thriving off of the canal (since Fort Wayne is home to three rivers--the Maumee, St. Marys, and St. Joseph). As Fort Wayne is center to several other large metropolitan areas such as Chicago, Detroit, Cincinnati, Fort Wayne was a natural destination stop by boat or barge. West Central's proximity to the downtown area made it a popular place for the working class to live, so they could walk to work. 
West Central Architecture
The area's popularity brought it some remarkable architecture--which is why I want to show it off to everyone who visits!
You don't have to be versed at all in architecture to truly appreciate how much character is in the homes built in the area. But, if you are a nerd about that stuff, you'd be happy to know that West Central is home to early Greek Revival-style homes, a rare Gothic Revival residence, and the largest collection of homes designed by John F. Wing and Marshall Mahurin (who formed one of the most successful architectural firms in Indiana in the late 19th and early 20th centuries). 
West Central Activities
All of the reasons that West Central was popular in the 1800's remain to be the reasons it's popular now! Located on the western edge of downtown Fort Wayne, you can go on a walking tour of the neighborhood, jump on the Rivergreenway for an extended walk/jog/bike ride, or head into downtown to for a number of experiences.
My recommendation would be to start in West Central (where there is plenty of free, on-street parking), and take a stroll by foot or rent a bike from the Zagster Bike Share, and visit a local boutique (I highly recommend Fancy & Staple, edged in between downtown and West Central and specializing in "uncommon goods"), and consider lunch or dinner at any of these amazing downtown restaurants (JK O'Donnell's is a personal favorite of mine, and located fairly close to West Central).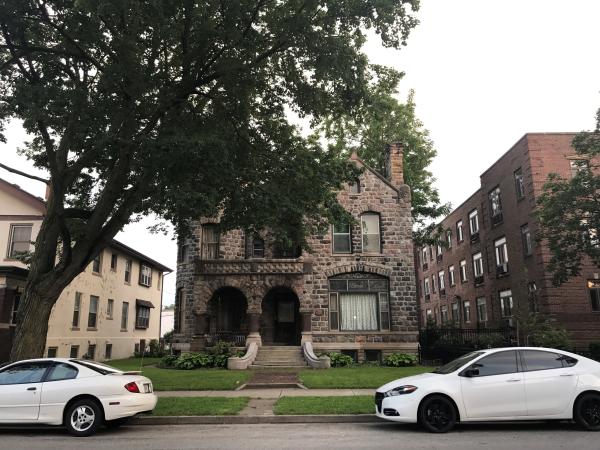 You can also check out Parkview Field, home of the Fort Wayne TinCaps, which is actually a public park on days when there aren't any home games!
There are plenty of things to see wandering on foot, bike, or any other means of transportation, but if you're looking for something more specific to do downtown, check out the calendar of events or just stop into the Visitors Center for more information (Hours: Monday 9:30-5:00PM; Tuesday-Friday 8:00-5:00PM; Saturday 9:00-4:00PM).