If you're a fan of vocal music and are planning a visit to Fort Wayne, you're in luck. Last September, something revolutionary happened here. Heartland Sings, a nonprofit vocal arts company founded in 1999, hired four full-time vocalists after a rigorous three-step audition process. A fifth full-time singer followed in January, completing Heartland's new quintet. This quintet, along with Heartland's 32-member part-time vocal ensemble, now performs regularly throughout the Fort Wayne area.
[[endteaser]] 
An Extraordinary Opportunity 
As one of the lucky full-time singers who moved to Fort Wayne last year (I'm the short girl in the center of the picture), I can attest to how special Heartland Sings is. For a professional singer, a salary and benefits are usually a distant dream. Most of us. despite having multiple college degrees, end up working as nannies. bartenders or wait staff to make ends meet. Others go into a related field with more jobs, such as education and arts administration.
Not so for the five hired by Heartland Sings. Robert Nance, our director, wanted to provide a stable livelihood for singers similar to what symphony orchestra players get. Thanks to him, we can do what we love while earning a livable wage. "It's unheard of in the vocal arts field," said Jerome Síbulo, one of my full-time colleagues. "I hope it becomes a model for other organizations and for the development of vocal arts in general." 
All of the full-time singers have degrees in music (three of us have bachelor's degrees, I have a master's degree, and Jerome will soon have his doctorate). At Heartland, we get to exercise the full scope of our skills by performing opera, oratorio, art song, musical theater, a cappella, jazz, and even pop music (here's a video from our recent 
Karaoke Classics
 concert at The Phoenix). Heartland sings is the only company I know of that offers singers such an extraordinary opportunity  
Upcoming Concerts 
If you're visiting Fort Wayne soon, be sure to check out these upcoming concerts: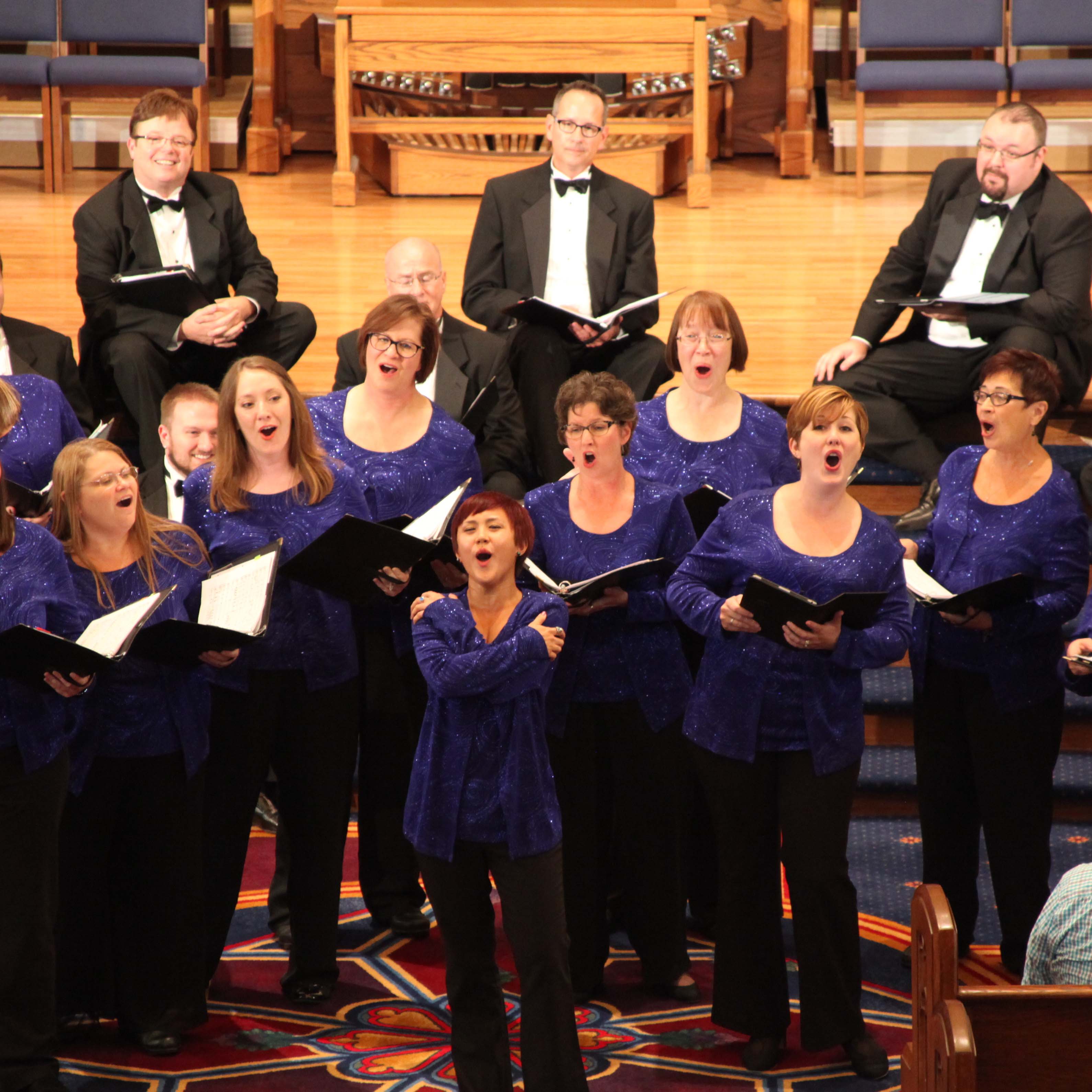 What: Scenes from opera and musical theater favorites such as Carmen (Bizet), Don Giovanni (Mozart), Candide (Bernstein), and Into the Woods (also Bernstein)

When: Sunday, April 17th, 4:00 P.M.

Where: Plymouth Congregational Church, 501 W. Berry St., Fort Wayne, IN

Price: $10 Student/$15 Advance Tickets/$20 At The Door
What: Choral masterworks concert including "Exaltation of Birds", which was commissioned by Heartland Sings in 2002 from choral composer Alice Parker (she turns 90 this year)
When: Sunday, May 15th, 4:00 P.M.
Where: Plymouth Congregational Church, 501 W. Berry St., Fort Wayne, IN