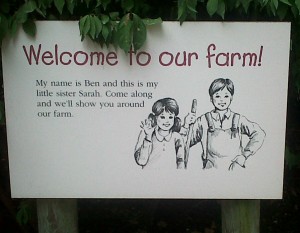 Meet Ben and Sarah, the fictitious tour guides of the Indiana Family Farm, a charming exhibit located in the central portion of the
Fort Wayne Children's Zoo
. Through a series of kid-friendly interpretive signs, Ben and Sarah serve as tour guides of this exhibit. They tell you what life was like for Indiana farming families during the 1930s and 1940s – and you get an up-close look at some of the animals that were commonplace on farms, including pigs, cows, sheep, a draft horse, chickens and goats.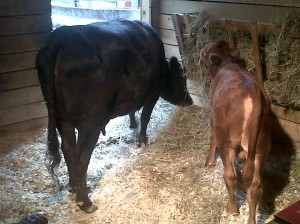 Ben and Sarah also explain, via the signs, how their life was a little different than ours. They had to use an outhouse, work in the family garden and pump water from a well. A windmill on the farm helped generate power. And, before you leave the exhibit, you and your children will have a chance to pet the goats, which are always eager to meet new friends! Don't miss a chance to visit the
Fort Wayne Children's Zoo
, and be sure to take a stroll through the Indiana Family Farm! The zoo is open daily from 9 a.m. to 5 p.m. through Oct. 11, 2011.