Zombies and monster food and ghost stories - oh my!
Fall is here and Fort Wayne's annual spooky celebration, Fright Night, is nearly upon us.  Ever since its premier six years ago, Fright Night has been one of the most anticipated downtown events in the Fort, and for good reason.  This family-friendly night of entertainment boasts a wide variety of activities for people of all ages.  Some involve much walking, like the increasingly popular Zombie Walk and the exclusive haunted tour of the Embassy Theatre, and some involve a bit of walking plus fun historical tidbits, like the walking tour of Fort Wayne's haunted past.  Others involve scare-free Halloween fun for youngsters at the Community Center and Botanical Conservatory.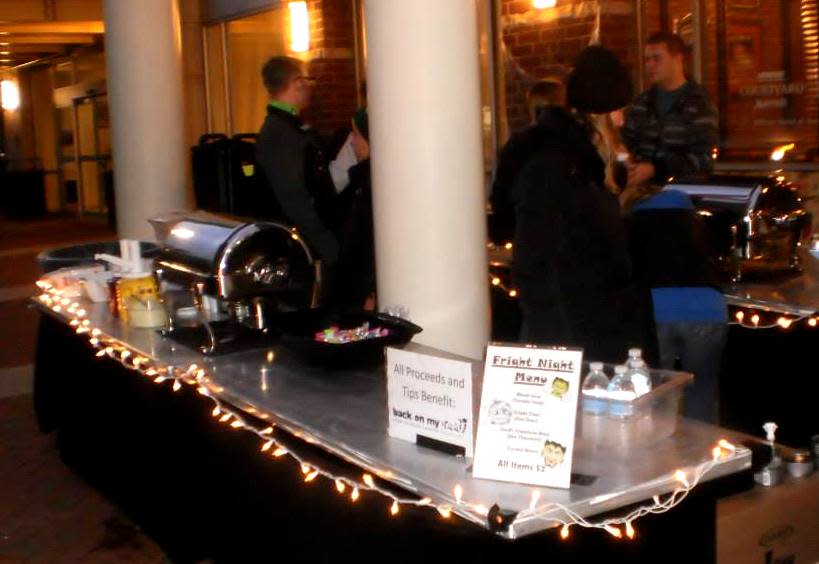 As an adult who loves Halloween, I look forward to Fright Night because it's a safe way to celebrate the holiday en masse.  Several events begin around lunch time, and most are finished by the early evening, so families are able to participate in activities and still get their kiddos home for bed at a decent time.
I also really enjoy the Zombie Walk!  Personally, I'm not a fan of anything involving zombies, but I appreciate the camaraderie with this particular event.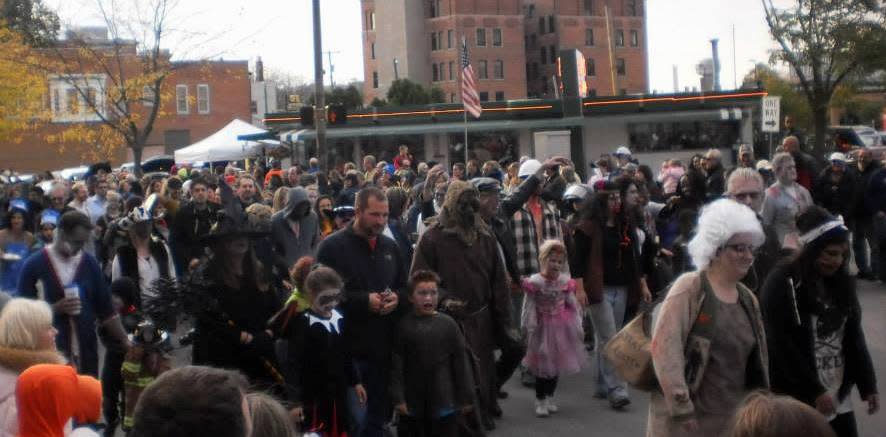 Anyone can join the walk, dressed up in zombie garb, a Halloween costume, or not at all, and the costumes generally aren't too gory, as children are also walking around.
(The walking route begins at the downtown public library and ultimately concludes around the Embassy.  It lasts for about 45 minutes due to the large number of participants.)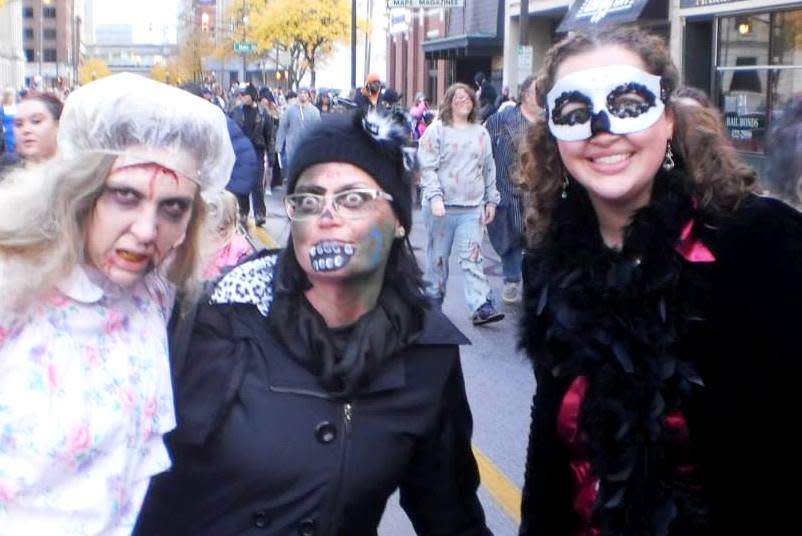 Besides the Zombie Walk, I've also gone on the Embassy's haunted tour, which leads into the bowels of the historic building, and on the walking tour of Fort Wayne's haunted downtown past.  I recommend both, as I learned all kinds of insider information about the city.
This year, I plan on taking a lantern tour of the Old Fort and enjoying some delicious Halloween snacks at the Grand Wayne Center, across the street from the Embassy.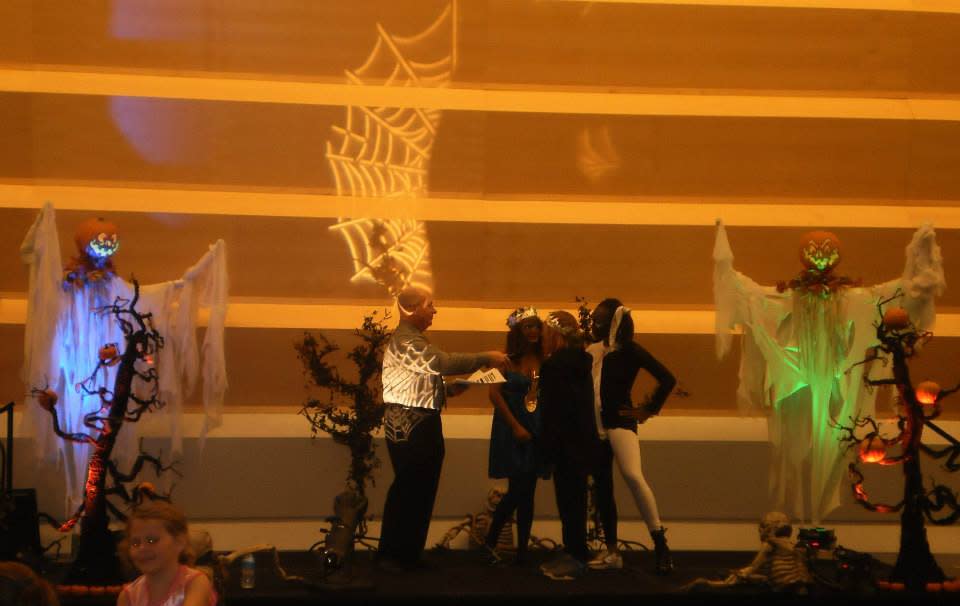 I also plan on returning to Central City Café, which had Halloween-themed snacks, décor and live music, all of which were a great way to end my Fright Night festivities last year!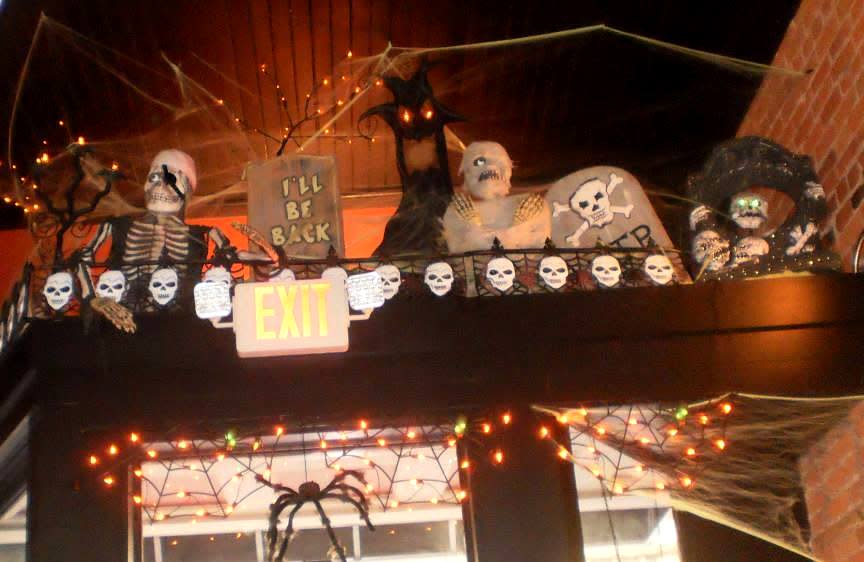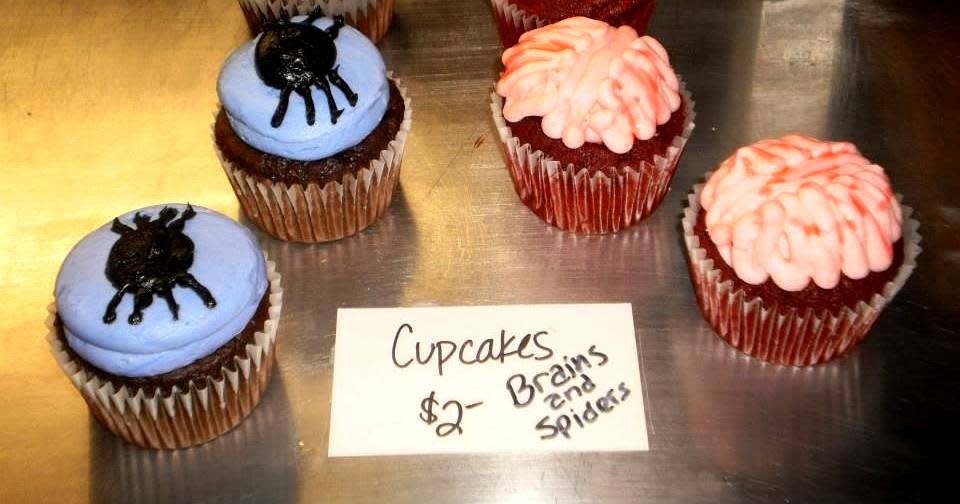 Hope to see you there!
When:  Friday, October 17th, all day and evening
Where:  Various places downtown
Check this site in October for more information about activities, locations, and times.
To view details about other fun, upcoming events downtown, click here