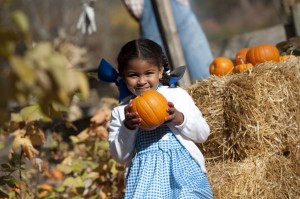 Make a plan to visit Fort Wayne this October to see the Wild Zoo Halloween at the Fort Wayne Children's Zoo. It's a fun adventure for both parents and kids. Bring your kids dressed in costume (parents can dress up too) and let them trick or treat and participate in a daily costume parade. Other activities include a visit to the Mummy's Kitchen, the Beauty Shop of Horrors, and Broomhilda the witch will be on hand to greet the kids. Even the animals get to join in the Halloween fun. The animals will munch on pumpkin treats and play with pumpkins, and the kids can ride ponies wearing Halloween costumes. There's even a brand new addition to the Wild Zoo Halloween this year - the Scarecrow Safari.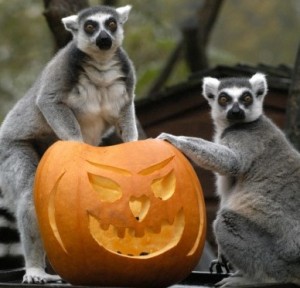 Ever want to touch a millipede, cock roach or snake? The Australian Adventure area will have a hands-on area where the kids can do just that. The bat house will be open for those brave enough to enter, and the Great Barrier Reef aquarium will be open as well. During Wild Zoo Halloween, the train ride takes on a new twist with the telling of the Tale of the Twisted Tree as the train putters along through the tunnel and into the Franke Park woods. Even in the daytime, its enough to give you goosebumps. The main part of the zoo will be open, as well as portion of the African Journey and Australian Adventure. The Wild Zoo Halloween is open October 14-16, 20-23, and 27-31 from noon to 5 p.m. daily. Cost for adults is $4 and children are $8. Zoo members get $2 off per person every day. Click
here
for more information.
Special Days During the Wild Zoo Halloween
Oct 15  Mascot Day (
Meet all your favorite mascots)
Oct 20  Free Train Rides all day! Oct 21  Toon Day (
Meet and greet Dora, Spongebob, and more)
Oct 22  Star Wars Day (
Meet Star Wars characters 1-4 pm)
Oct 27  Free Train Rides all day! Oct 28  Free Balloon animals and magic shows Oct 31  The animals get pumpkin treats for Halloween!