In 2016, Indiana is celebrating its 200th Birthday. Throughout the state and during the whole year there will be signature Bicentennial events. All around Indiana, the celebrations kicked off on December 11 with a Bicentennial Flag raising.
In Allen County, we kicked off the year-long celebration at the Allen County Courthouse with the Bicentennial Flag raising. At this event, we learned about how all the Bicentennial-themed events throughout the year all aim to honor our state's 200 years of history, and they will do so in a way that will engage Hoosiers in a modern way to create a lasting legacy!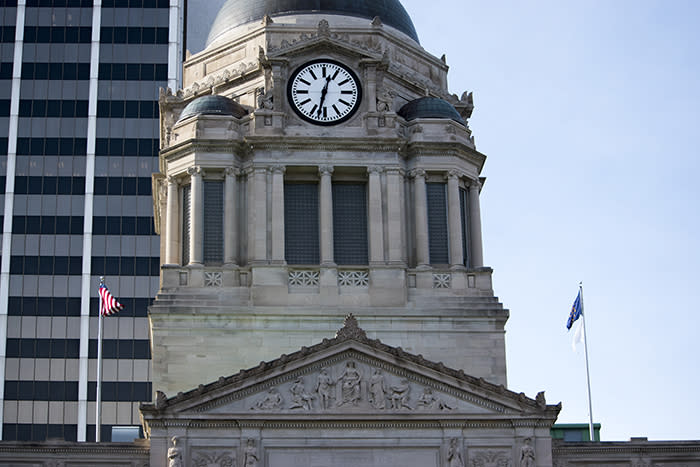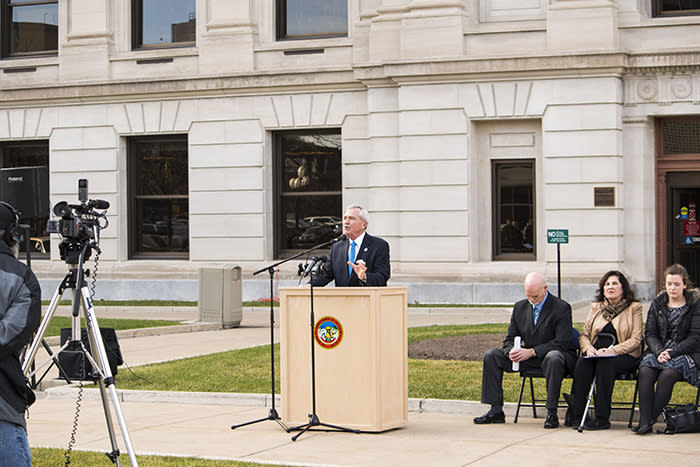 As more community events are being planned in Allen County in 2016, visitors and community members can expect many events that will help us all celebrate. Check out the list below and make your plans to help celebrate Indiana's history and make your own lasting legacy!
Celebrate the Bicentennial with Community Events in Allen County
Winterval on Saturday, January 30, 2016
Progressive Party on Friday, April 1, 2016
Three Rivers Festival events from July 8 -16, 2016
TinCaps Bicentennial night date TBD
Be A Tourist in Your Hometown on Sunday, September 11, 2016
Torch Relay on Saturday, October 1, 2016
Closing Event on Sunday, December 11, 2016
Make sure you check out the Visit Fort Wayne Calendar of Events for future events and to plan your celebrations! Also, more information will be updated on the official Allen County Bicentennial page throughout the year.
Celebrate History. Ignite the future. Join us in celebrating Allen County in Indiana's 200 years of stateho