Making cocktails is both an art and a science. There's a lot of work that goes into making your favorite libation. Also, no two hand-crafted cocktails are ever really the same, which is part of the appeal. Oh, and did I mention they're refreshing?
Regardless of why you like your favorite liquid refreshment, we can all agree they're tasty. In recent years, Fort Wayne's nightlife has come of age, especially when it comes to mixology.
Here are my favorite spots to take in a Mad Men style cocktail around town: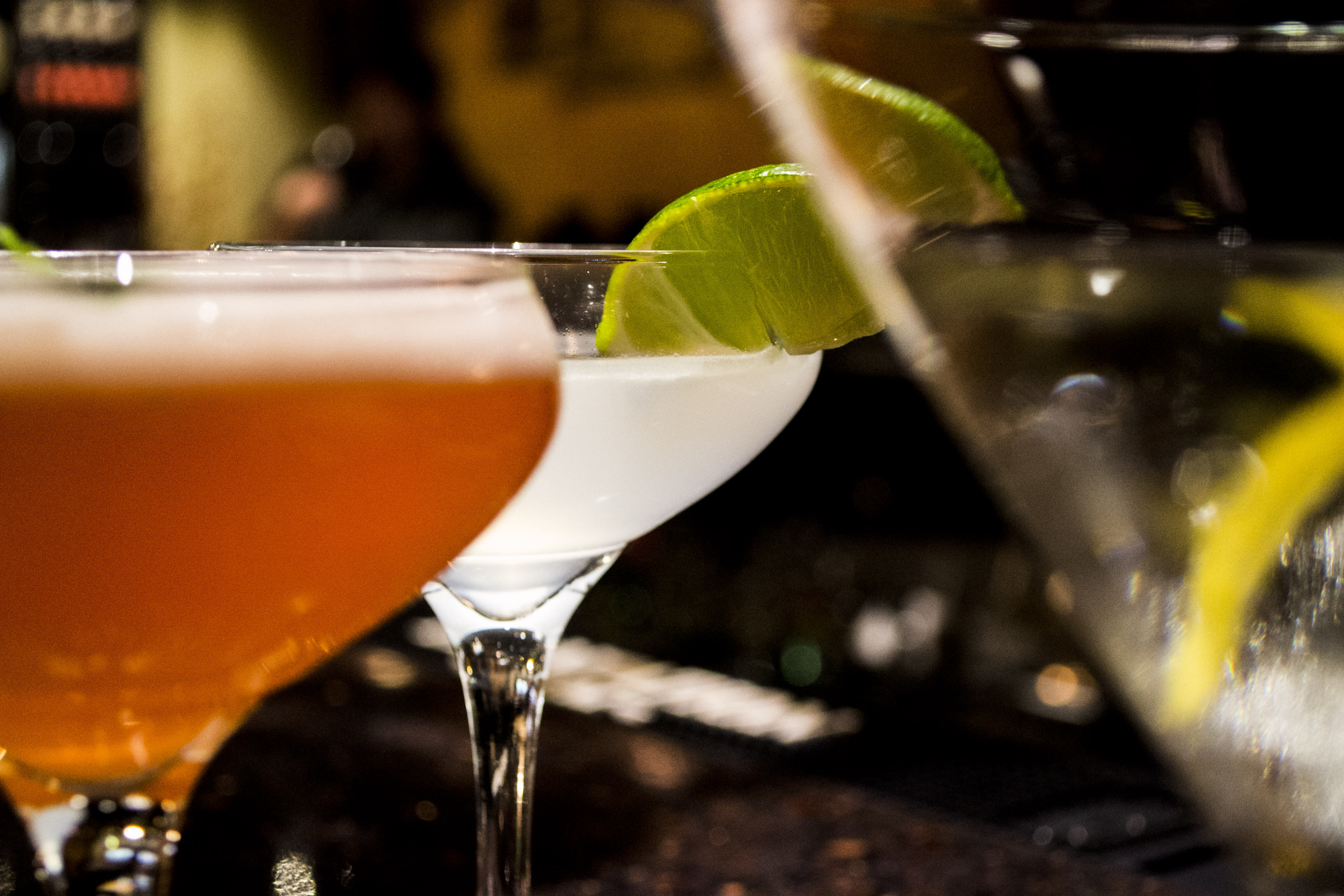 Copper Spoon: This place has a made a name for itself for its wine scene, but their cocktails do not play second fiddle. They only use the finest Bourbons, Cognacs, MezCals, and Whiskeys for their craft cocktails. Pair one with a dessert and you're in for a treat. Find them in the Harrison, in the heart of downtown. They are open Monday-Saturday.
Hideout 125: This old-timey style restaurant and bar is perfect for a date night. In addition to a full menu sure to please any foodie, they tout an impressive mix of specialty cocktails. I ordered the St. George Tonic, which had the usual gin and tonic water, along with some botanicals and honey. It finished strong with a strong honey taste, like nothing I've had before. My boyfriend ordered the Raspberry Hammer, which can be best described as refreshing and effervescent--perfect for a summer night. They are located on the north side of town. They are open Tuesday-Saturday.
Club Soda: Known for its live jazz, steak, and martinis, "the Soda" is the place for a night cap. With cleverly named martinis like The Harrison Ford and The Purple Haze, you can expect a creative approach to mixology. Come for the drinks and stay for the food. Their smoked gouda dip is Fort Wayne famous! They are open Monday-Saturday.

More great choices: BakerStreet, Park Place on Main, Paula's on Main, Cork n' Cleaver 
In the words of Sinatra himself: "I feel sorry for people that don't drink, because when they wake up in the morning, that is the best they are going to feel all day."  
Note: This post was originally published in 2016 and has been updated.