Grab three of your best basketball-playin' buddies and come to Fort Wayne for the latest installment of the Gus Macker 3-on-3 Basketball Tournament, August 13 & 14, at the Allen County War Memorial Coliseum. The Coliseum's spacious parking lot will be converted into an outdoor hoops wonderland for the 2-day, double-elimination tournament event. Opening ceremonies are at 8:00 a.m. on August 13.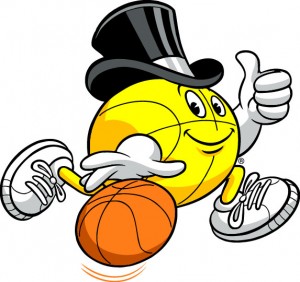 Special events on Saturday include Slam Dunk, 3 Point, Dinky Dunk, Free Throw and Half Court Shot opportunities. A clinic by the University of St. Francis' basketball programs and a Kids Fun Zone will also be held. Registration for a 4-person team is just $132 and includes a minimum of three (3) scheduled games. The nice thing about Gus Macker's format is that they offer different divisions of competition for all ages and skill levels. Teams are placed into male and female divisions within one of the following categories: Junior (ages 18 & under), Adult (ages 19 & over) and Top (most experienced). The postmarked registration deadline for mailed applications is July 22, but you can register online at
www.macker.com
, through July 25. Fort Wayne's Macker tournament is being run by the SAFY Foster Care and Adoption Agency and the University of St. Francis basketball programs. The host hotel for the event is the Holiday Inn at IPFW and Memorial Coliseum, directly across the street from the complex. They can be reached at 260-482-3800 or
online
. For more information or to download registration materials, rules and regulations, visit
www.macker.com
.