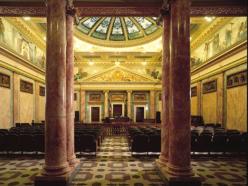 History buffs will not want to miss this event. Are you considering a weekend trip to Fort Wayne, Indiana?
Consider adding Thursday to your itinerary and enjoy a Guided History Tour March 27 which includes a first-person tour of both the Thomas and Lucy Swinney House and the Allen County Courthouse - two historic buildings and integral parts of Northeast Indiana history!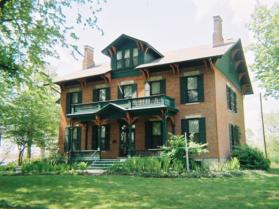 The tour runs from 10 a.m. to 2 p.m. on Thursday and is brought to you by Settlers, Inc. and lead educator Linda Huge. Your tour will begin at the Swinney House, located at 1424 W. Jefferson Blvd. Parking is free and the tour is handicap accessible. Following you tour of the house you will receive lunch served at the house by Settler members! After lunch participants will make their way to the Allen County Courthouse located at 715 S. Calhoun St.
The cost for this VIP tour is $25. Reservations should be made on or before March 18. Reserve your spot by calling 260.492.8584. More information about this event is available at www.settlersinc.org. Insider Tip: As you will see on your tour, the Allen County Courthouse is home to gorgeous murals, adding unique character to what is already a historic building. Local trials take place here too - so while you tour, business will be continuing as usual, adding unique perspective on the local legal system.